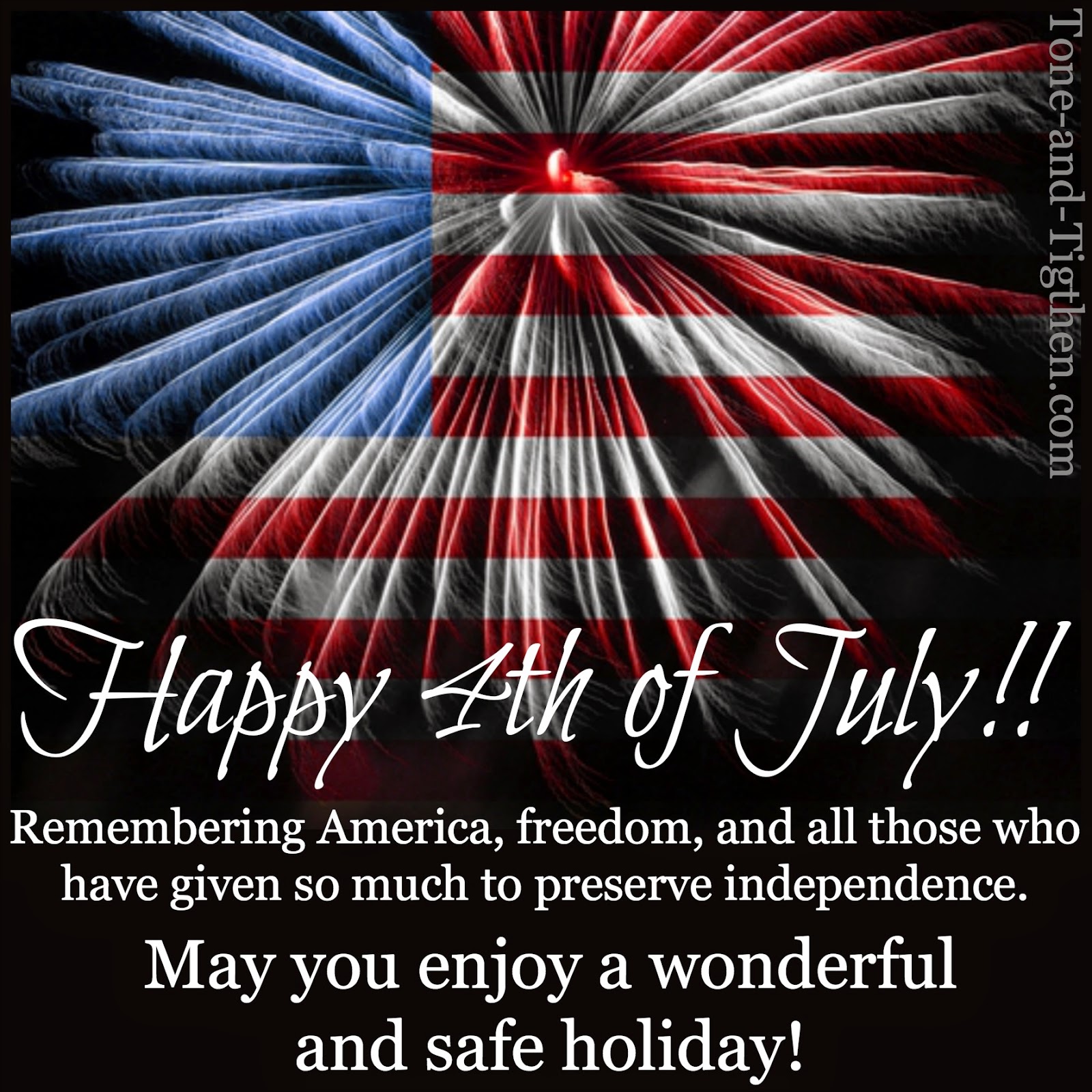 H
a
p
p
y
I
n
d
e
p
e
n
d
e
n
c
e
D
a
y
!
!
!
A very special thank you to all the men and women and their families who have served, are serving, and will serve in our armed forces. All the freedoms and liberties we enjoy living in this blessed country are a direct result of your sacrifice and love.
God bless all of you and God bless America!
Make it happen,
Jared

By Jared Beckstrand
To view the rest of this post, be sure to head over to www.tone-and-tighten.com.
Have a great day!
Jared