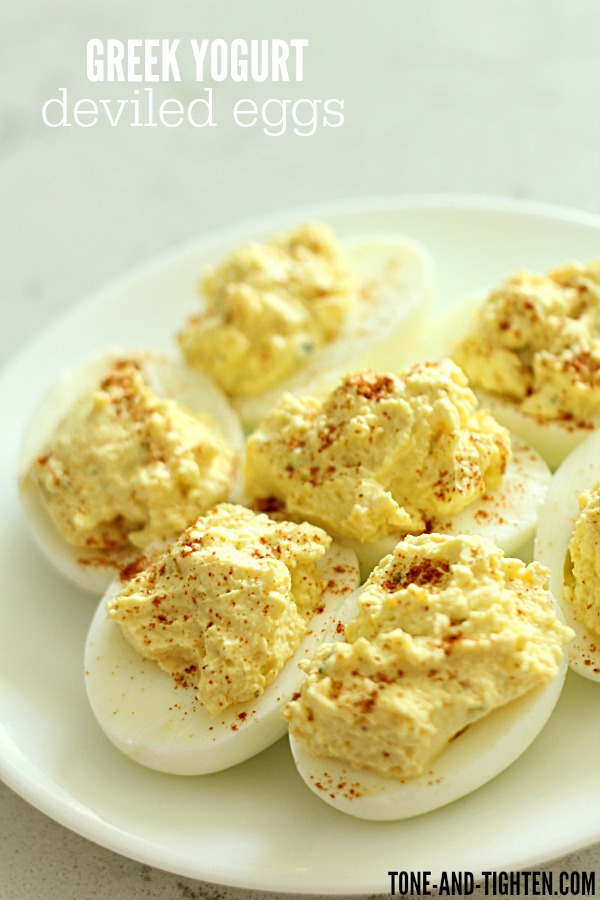 Deviled eggs are so popular this time of year, but they really make a great snack year-round! This recipe subs in Greek yogurt for the mayo, which adds in more protein and nutrients and I guarantee that you won't be able to tell the difference!
If you are looking to eat a little healthier and include your entire family in the process, be sure to check out my newest healthy eating guide: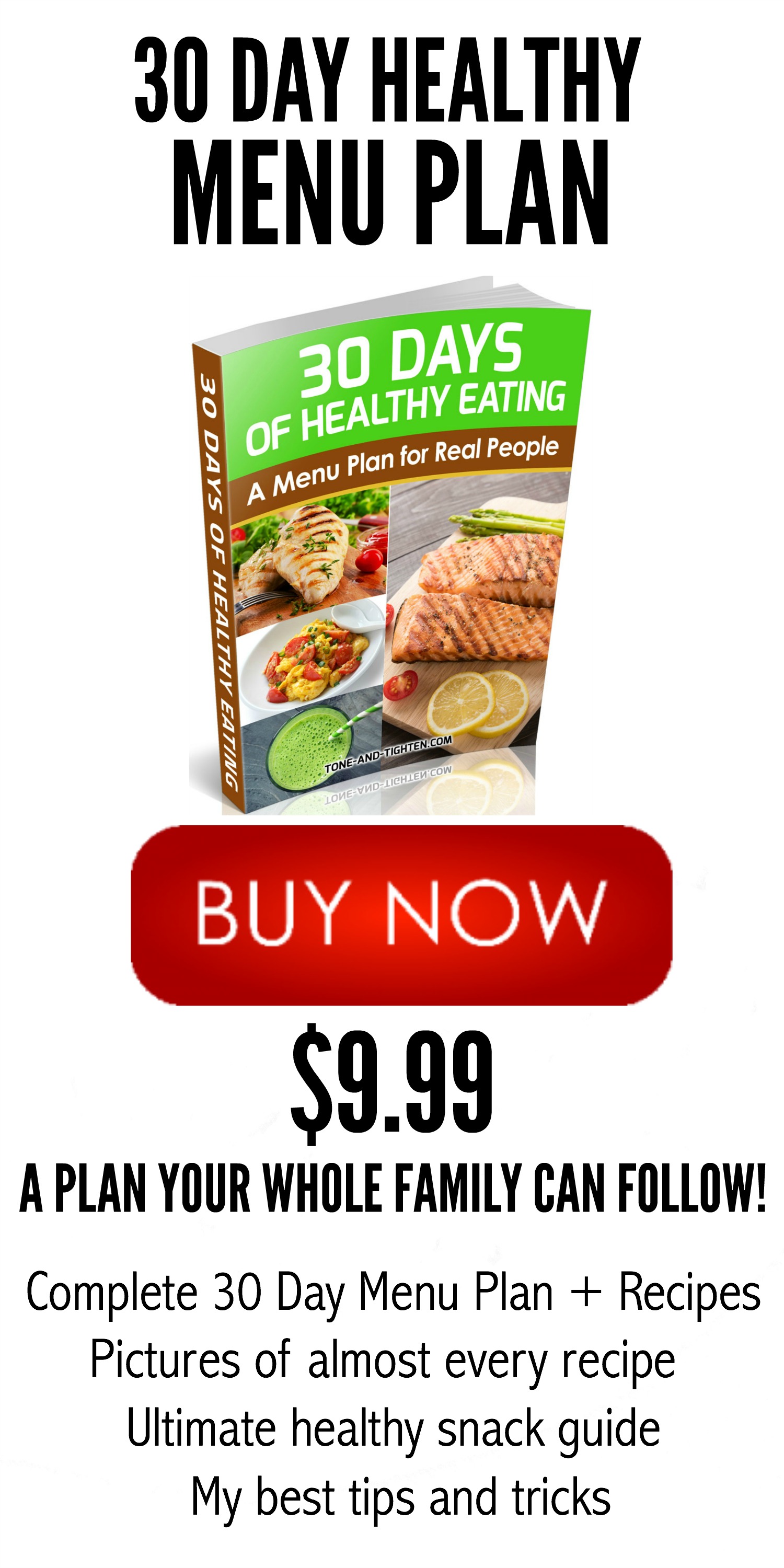 Now onto the recipe!
Greek Yogurt Deviled Eggs
A healthier version of deviled eggs that uses Greek yogurt!
Ingredients
4 large eggs, hard boiled and shells removed
3 tablespoons Greek yogurt, plain, low-fat
1½ teaspoons white or cider vinegar
2 teaspoons pickle relish (I used dill)
½ teaspoon yellow or Dijon mustard
¼ teaspoon chili powder
⅛ teaspoon black pepper
Dash of cayenne pepper
salt and pepper to taste
paprika for garnish
Instructions
Slice hardboiled eggs in half lengthwise. Remove yolks, add to a small mixing bowl and mash with a fork.
Combine in a separate bowl the remaining ingredients, except paprika. Add yogurt mixture to yolks and stir to combine. Evenly divide mixture inside the egg whites.
Sprinkle with paprika and refrigerate until ready to eat.
Recipe source: Skinny Ms. 
Looking for more healthy recipes?