Weekly highlights, new giveaways, and BONUS workouts!
Subscribe to our email list by using the box at the top of this page.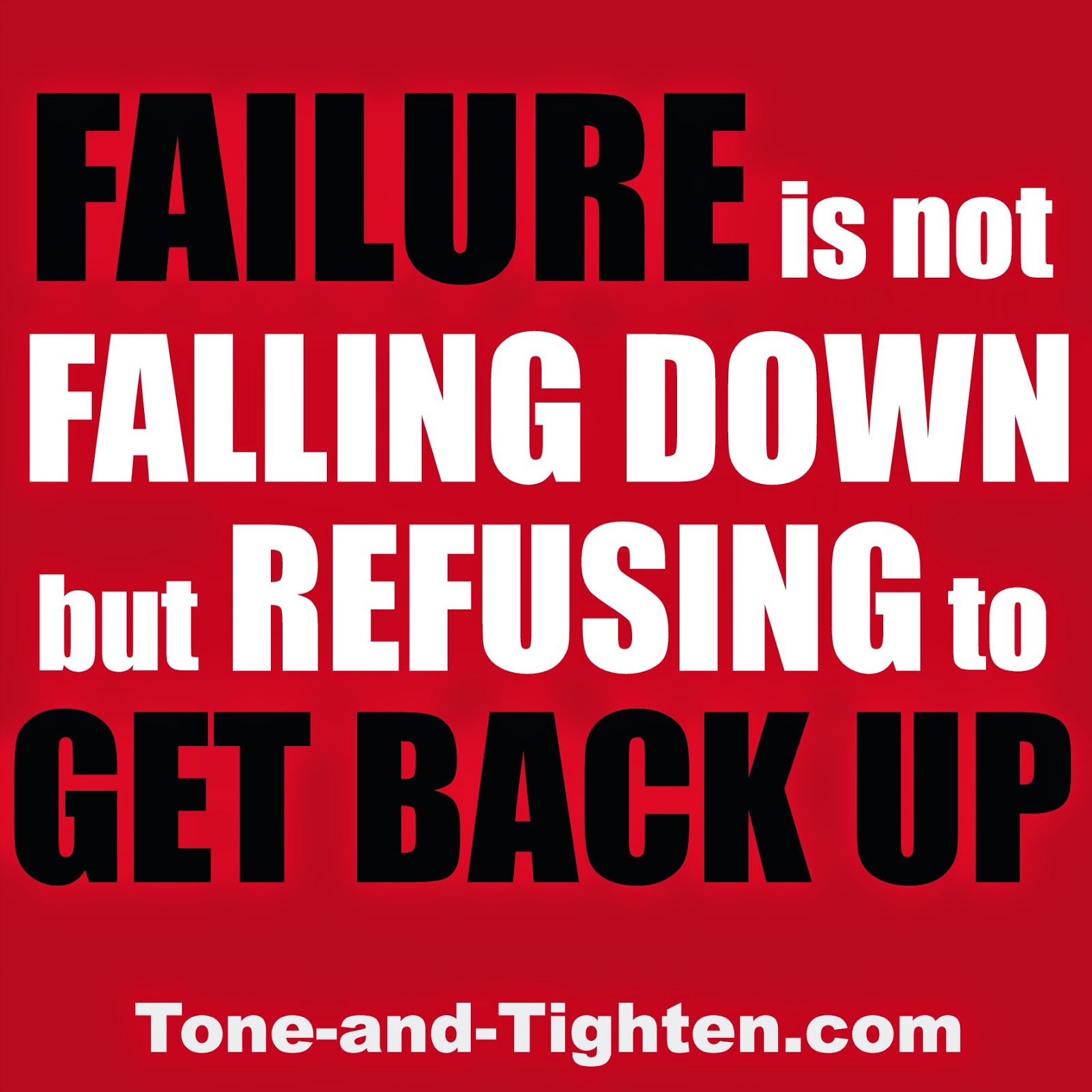 You are going to fall.
You are going to trip and stumble, fall and tumble, crash and burn. There are going to be times when you think you are doing all that you can to succeed and despite your best efforts somehow you're coming up just short. It is in this very moment – this deepest of holes and bottom of our feelings; it is in the moment right after you have fallen that real character is made for it is in this moment that a very critical choice is made: should I get back up?





100% YES 100% OF THE TIME!!!
Despite the agony of defeat, the falling, the shortcoming, the stumbling – in spite of all these things there is always one thing that is for certain and that is this: EVERY FAILURE STARTS WITH AN ATTEMPT. It is in this attempt that a spark of greatness is ignited and starts to burn and grow and intensify. And no matter how much water might be poured on it or how much dirt might be used to kick out and extinguish the spark it NEVER goes out UNTIL WE ALLOW IT TO. Only when you give in and stop picking yourself up are you truly defeated. As long as there's hope sufficient enough to inspire action I promise you that you will find a way to chase down and tackle your dream. Pick yourself up and find a way to MAKE IT HAPPEN!
(Link to over 30 great motivational sayings and fitness inspiration)
Have a question or comment for Jared? Comment below or email me at ToneandTightenFitness@gmail.com

By Jared Beckstrand
To view the rest of this post, be sure to head over to www.tone-and-tighten.com.
Have a great day!
Jared