Weekly highlights, new giveaways, and BONUS workouts!
Subscribe to our email list by using the box at the top of this page.
"Look at his arms – they're massive!"
"I wish my ____ were amazing like his/hers."
In the world of health and fitness, (like in most facets of our lives) we all have those that we look up to. There are always people who do things a little bit better than the rest. These are those whom we, consciously or subconsciously, idolize and dream to be like. For me in the world of health and fitness, this guy is Rich Froning. For those of you who have never heard of Rich before, he is the back-to-back-to-back-to-back CrossFit games champion. He has won this competition for years in a row earning the title of "Fittest Man On Earth" every year since 2011. (Click here to read a little bit more about the magnitude of Rich's accomplishment, but suffice it to say the dude is amazing!
Like I mentioned previously, all of us have people that we look up to. All of us, To one extent or another, desire to be a little bit more amazing. Shaving time off of our 5K, lifting more on a bench press, losing 10 pounds around our belly  – All of those things would be amazing! There's one thing about amazing, though…
Amazing doesn't just happen.
Amazing takes hard work. It takes dedication. It takes determination and giving everything you've got until you make amazing yours. To achieve amazing you need sacrifice, commitment, and an unrelenting work ethic. But there's another thing about amazing…
It's totally attainable!
If you're willing to put in the work, amazing can be yours. Start eating right. Start working our regularly. Make those healthy lifestyle changes that set you down the right path and then don't stop until you've arrived at amazing. You totally got this!
Looking for a little help in chasing down amazing?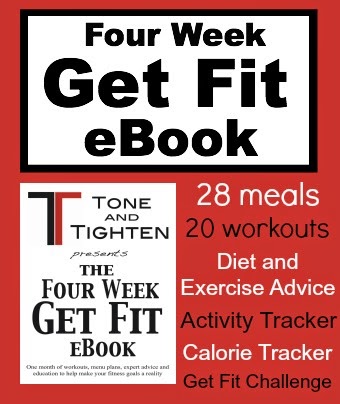 Tone and Tighten's "4-week Get Fit eBook" is the best place to start! Get nutrition and activity advice, a healthy competition to do with your friends/family/colleagues, and 4 weeks of daily healthy recipes (breakfast, lunch, snack, and dinner) and workouts to help you on your path to amazing!
Looking for more great fitness motivation?

By Jared Beckstrand