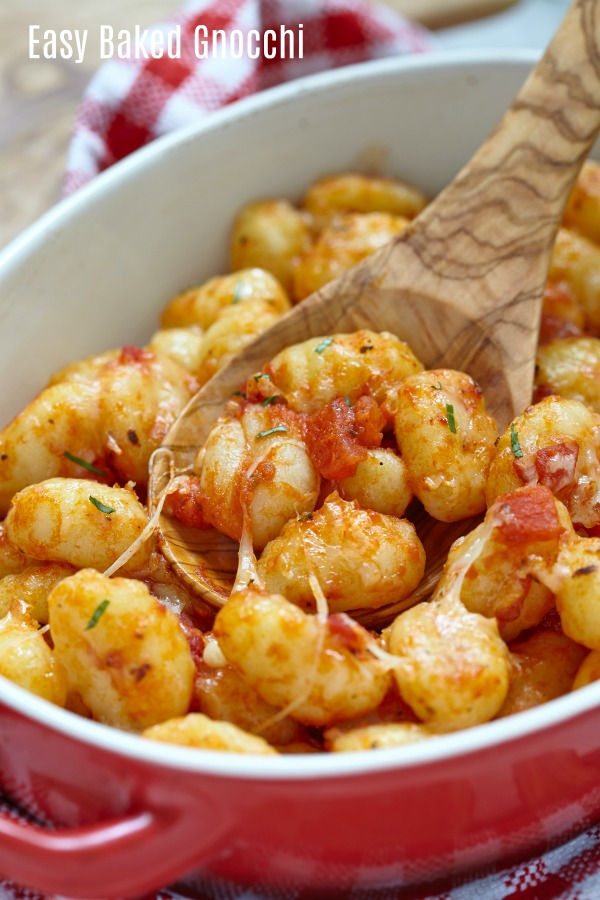 This meal comes together in a matter of minutes and only uses a handful of ingredients! Your family will love it.
If you are looking for more delicious recipes, be sure to check out my Weekly Healthy Menu Plan, where I email you a dinner plan each week with dishes just like this!
Easy Baked Gnocchi
Prep time:
Cook time:
Total time:
Ingredients
1½ pounds pre-made potato gnocchi
1 (26 ounce) jar marinara sauce
½ cup coarsely chopped fresh basil
8 ounces shredded mozzarella cheese
Instructions
Preheat oven to 425 degrees.
Spray a 9x13" baking dish with non-stick cooking spray and set aside.
Cook gnocchi by placing carefully into boiling salted water. Remove with a slotted spoon when they float to the top and place into prepared baking dish. Sprinkle basil on top of the gnocchi and carefully spoon marinara sauce evenly on top of the basil. Sprinkle cheese evenly on top of the sauce.
Bake at 425 for 15 minutes. Allow to cool for a few minutes before serving. Garnish with additional basil, if desired.
Looking for more delicious recipes?