Are carbs bad for me? Is a low-carb diet the best diet? Should I really try to avoid eating carbohydrates and what should I be eating instead?
All your questions answered AND the introduction of an all-new cookbook from Tone and Tighten coming at you right… NOW!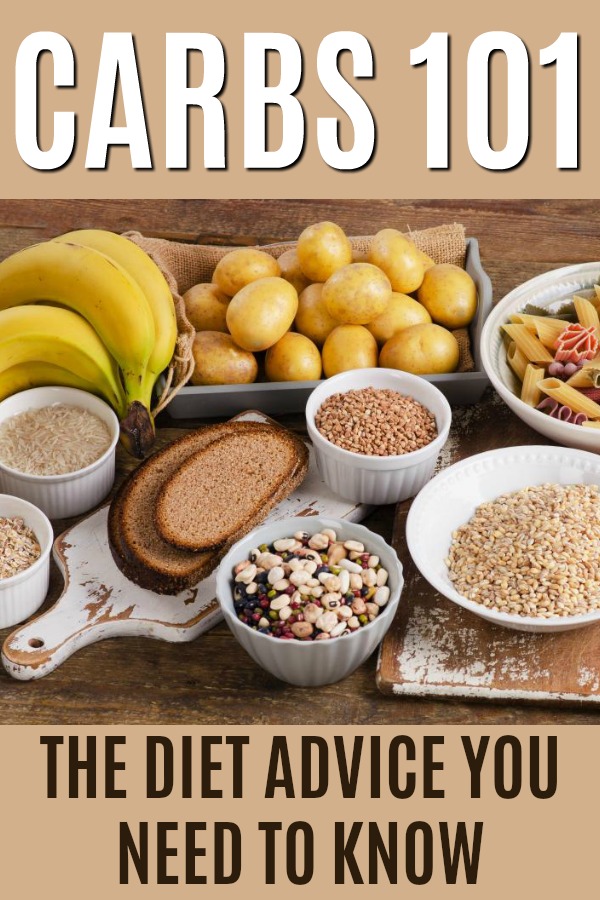 First there was Atkins. Then there was South Beach and Paleo. Now there's Keto. Let's face it – low-carb diets have been around for a while and they're not going anywhere anytime soon.
So why all the hype? What's so great about a diet that's low in carbohydrates and is it something that you should get on board with? Today on T&T I wanted to try to answer some of these questions as well as introduce you to an all-new cookbook from Tone and Tighten – the "LOW CARB DINNER COOKBOOK".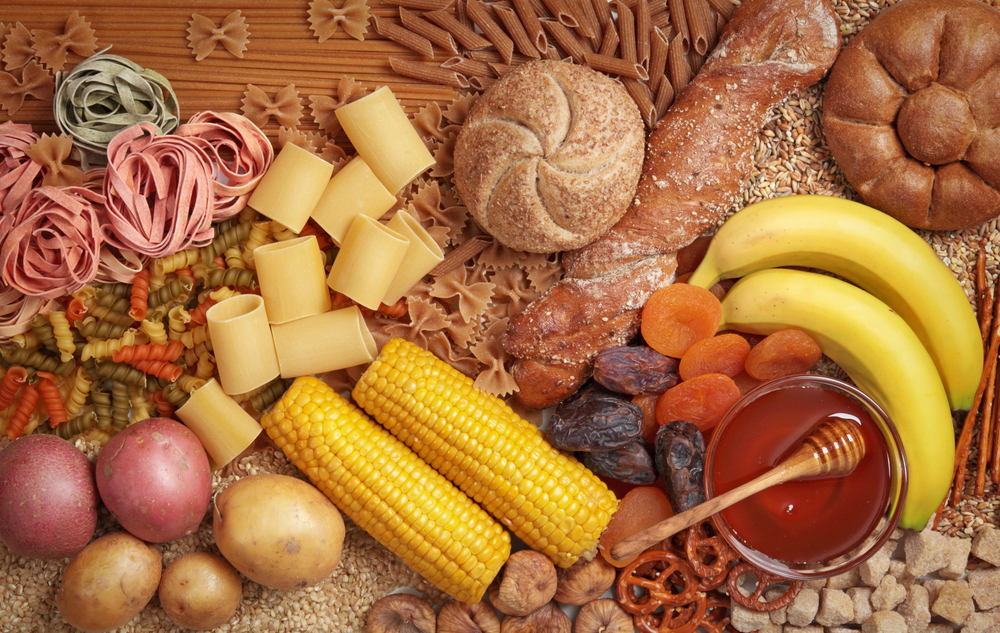 WHAT ARE CARBOHYDRATES?
Carbohydrates are the sugars, starches and fibers found in fruits, grains, vegetables and milk products. Though they often get a bad rap in trendy diets, carbohydrates are an important macronutrient to our bodies.
Carbohydrates are macronutrients, meaning they are one of the three main ways the body obtains energy, or calories. In fact the American Diabetes Association notes that carbohydrates are actually the body's main source of energy. They are called carbohydrates because, at the chemical level, they contain carbon, hydrogen and oxygen.
There are three macronutrients: carbohydrates, protein and fats. Macronutrients are essential for proper body functioning, and the body requires large amounts of them. All macronutrients must be obtained through diet; the body cannot produce macronutrients on its own.
HOW MANY CARBS SHOULD I BE EATING?
The recommended daily amount (RDA) of carbs for adults is 135 grams, according to the National Institutes of Health (NIH); however, the NIH also recommends that everyone should have his or her own carbohydrate goal. Carb intake for most people should be between 45 and 65 percent of total calories. One gram of carbohydrates equals about 4 calories, so a diet of 1,800 calories per day would equal about 202 grams (45%) and 292 grams of carbs (65%). However, people with diabetes should not eat more than 200 grams of carbs per day, while pregnant women need at least 175 grams.
SIMPLE VS COMPLEX CARBS
Carbohydrates are classified as either simple or complex. The difference between the two is found in the chemical structure and how quickly the sugar is absorbed and digested. Generally speaking, simple carbs are digested and absorbed more quickly and easily than complex carbs.
Simple carbohydrates contain just one or two sugars, such as fructose (found in fruits) and galactose (found in milk products). These single sugars are called monosaccharides. Carbs with two sugars — such as sucrose (table sugar), lactose (from dairy) and maltose (found in beer and some vegetables) — are called disaccharides.
Simple carbs are also in candy, soda and syrups. However, these foods are made with processed and refined sugars and do not have vitamins, minerals or fiber. They are called "empty calories" and are directly linked to weight gain.
Complex carbohydrates (polysaccharides) have three or more sugars. They are often referred to as starchy foods and include beans, peas, lentils, peanuts, potatoes, corn, parsnips, whole-grain breads and cereals.
ARE CARBS BAD FOR YOU?
Carbohydrates are found in foods you know are good for you (vegetables) and ones you know are not (doughnuts). This has led to the idea that some carbs are "good" and some are "bad." Carbs commonly considered bad include pastries, sodas, highly processed foods, white rice, white bread and other white-flour foods. These are foods with simple carbs. Bad carbs rarely have any nutritional value.
Carbs usually considered good are complex carbs, such as whole grains, fruits, vegetables, beans and legumes. These are not only processed more slowly, but they also contain a multitude of other nutrients.
So to answer the question – Are carbs bad for you? – the answer is "it depends". "Bad" carbs are bad for you while you should try to consume the daily recommended amounts of "good carbs".
CAN A LOW-CARB DIET HELP YOU LOSE WEIGHT?
Most people can lose weight if they restrict the number of calories consumed and increase physical activity levels. To lose 1 to 1.5 pounds a week, you need to reduce your daily calories by 500 to 750 calories.
Low-carb diets, especially very low-carb diets, may lead to greater short-term weight loss than do low-fat diets. But most studies have found that at 12 or 24 months, the benefits of a low-carb diet are not very large. A 2015 review found that higher protein, low-carbohydrate diets may offer a slight advantage in terms of weight loss and loss of fat mass compared with a normal protein diet.
Low-carb diets may help prevent or improve serious health conditions, such as metabolic syndrome, diabetes, high blood pressure and cardiovascular disease. In fact, almost any diet that helps you shed excess weight can reduce or even reverse risk factors for cardiovascular disease and diabetes. Most weight-loss diets — not just low-carb diets — may improve blood cholesterol or blood sugar levels, at least temporarily.
YOUR TAKE-HOME MESSAGE
The bottom line is that in order to eat healthier, a great place to start would be eliminating those "bad carbs" from your diet. Cakes, cookies, sugary candy, and soda are obvious no-no's, but even avoiding "colorless" carbs like white bread and white rice will be a significant step in the right direction. Shoot to consume 40-60% of your calories from "good carbs" including whole grains, vegetables, fruits, nuts, seeds, and beans.
SIMPLE, DELICIOUS LOW-CARB RECIPES
Making delicious low-carb meals doesn't have to be difficult. I also want to take this opportunity to introduce you to our newest cookbook release!
As parents of 4 busy kids, we know how crazy it can be to get a healthy dinner on the table and many low-carb options are not family-friendly. We made it our mission to put together a cookbook of recipes that have a lower carb count, are simple to make, and taste delicious.
All 40 of this recipes have been tried and tested by our family and we know that your family will love them as well.
Each recipe includes a picture of dish, simple ingredients, easy-to-follow instructions, and nutrition facts so that you know exactly what you are eating.
Now you can cut back the carbs without sacrificing taste!
The sections in this book include:
Chicken recipes
Beef recipes
Pork recipes
Turkey (including ground turkey) recipes
Seafood recipes
Meatless recipes
Some of the recipes included in this book:
Easy Pesto Chicken Bake
Low Carb Philly Cheesesteak Bowls
Grilled Greek Pork Chops
Ground Turkey and Vegetable Lasagna
The BEST Grilled Marinated Salmon
Low Carb Pizza Casserole
This ebook will sell on our site for $9.99, but this week only (Jan 22 – Jan 29) you can get it for an all-time low introductory price of only
That's less than $0.15 cents a recipe!
Simple, delicious recipes that the whole family will love and that will help you to achieve your fitness goals. Doesn't get much better than that!
CLICK HERE TO PICK UP YOUR COPY TODAY!
Make it happen,
Jared