Have your fitness blog up and running in 20 minutes or less with this step-by-step guide that walks you through how to do it!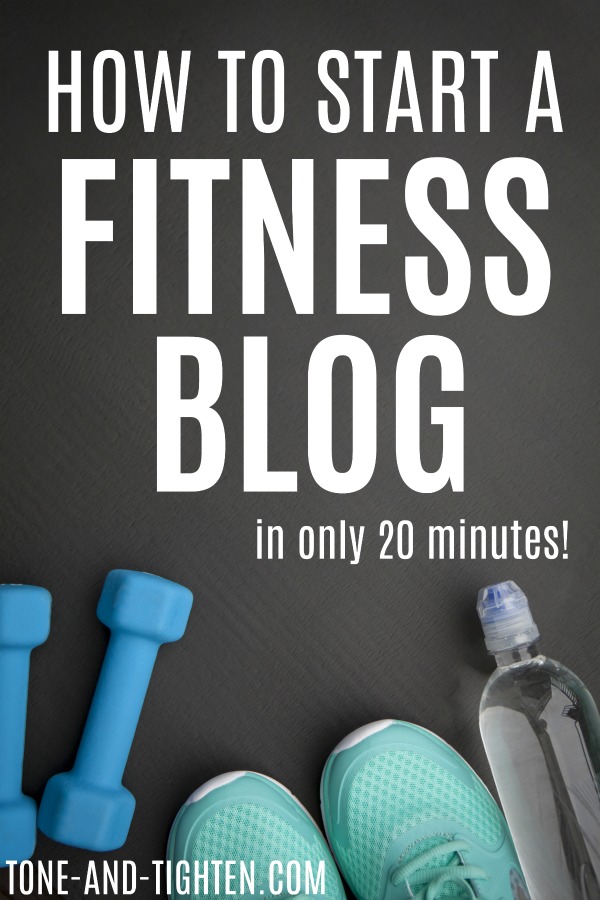 Are you passionate about health and fitness? Or maybe you are a personal trainer or someone who loves to workout and want to share what you know.
Whatever the reason may be, starting a fitness blog is a great idea!
I have had so many people reach out to me about how to start a blog that I thought I would put this step-by-step guide together.
I went to school to become a physical therapist. I got my doctorate degree and was running a PT clinic in Salt Lake City, UT.
But the 60-80 hour weeks were killing me. My wife was blogging about easy recipes with her sisters and convinced me that I needed to start a blog and share the things that I have learned as a health and fitness lover and as a physical therapist.
And that's when my blog was born.
Fast forward to today – I work as a physical therapist 2 days a week and blog all the other days of the week.
Here's the kicker: I make more money as a blogger than I do as a physical therapist.
CRAZY, right?!
…