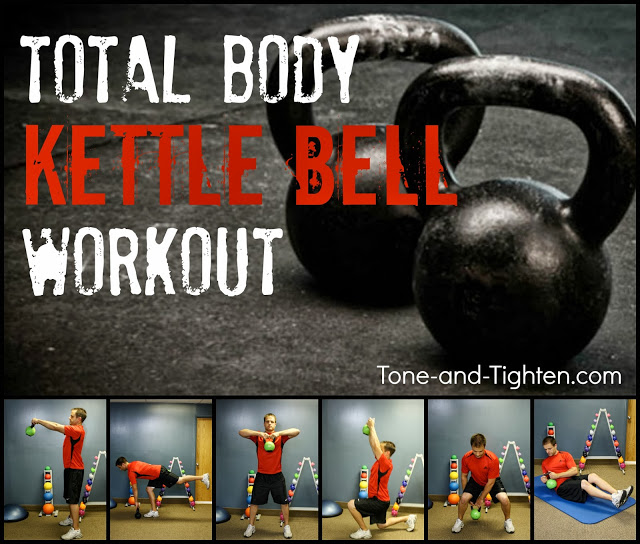 I love the kettle bell. It's such a simple idea- put a couple of handles on a heavy weight and lift. But the thing that I love about it is there's so much you can do with it! It's versatility is it's biggest secret. Unfortunately I think it's also one of the main reasons we don't see more people working out with them- simply because they don't know how. Well no longer will you have that excuse! I've put together my top 6 total-body kettle bell exercises to tone, tighten, and leave you wanting more! Check out the video below for proper instruction in performing these exercises.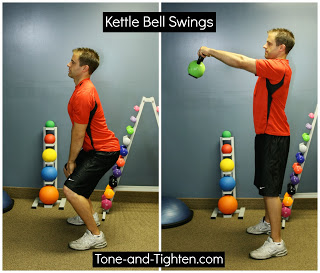 3 sets of 10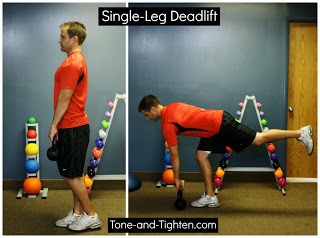 3 sets of 10 (each leg)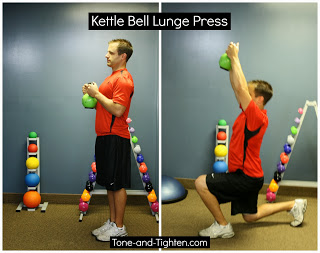 3 sets of 10 (each leg)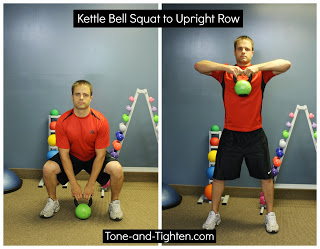 3 sets of 10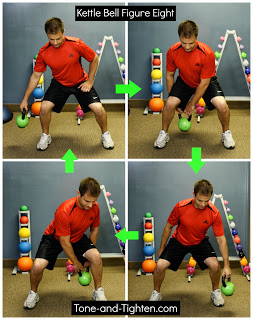 3 sets; around each leg 10 times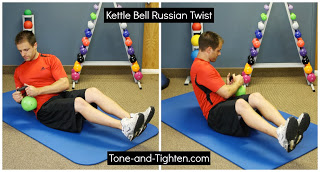 3 sets; 10 touches to each side
Make it happen,
Jared

To view the rest of this post, be sure to head over to www.tone-and-tighten.com.
Have a great day!
Jared