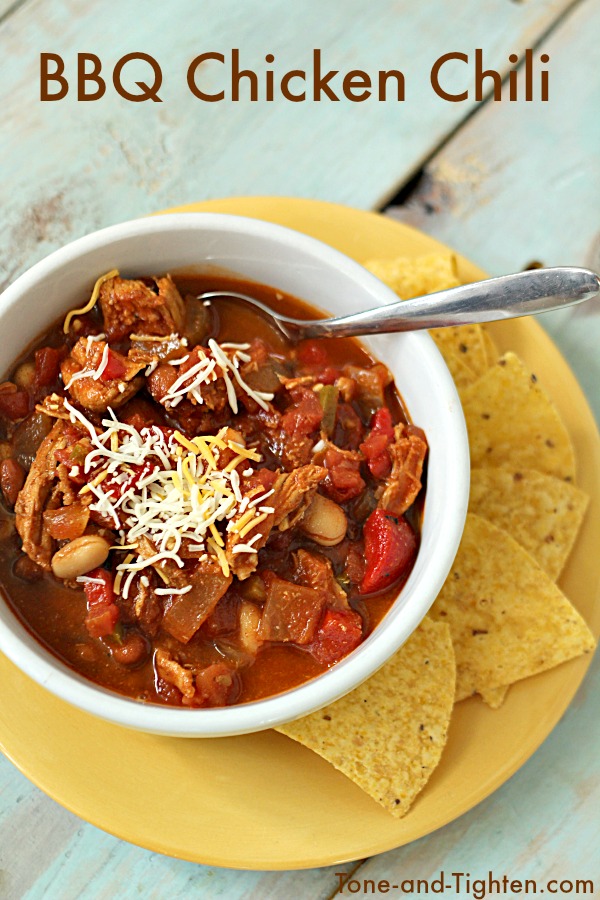 If you love BBQ Chicken, this is the chili for you! And at only 237 calories per serving, it's BBQ that you can feel good about eating!
If you are looking for more healthy recipes, be sure to check out our 30 Day Healthy Eating Plan – it includes recipes just like this chili for breakfast, lunch, and dinner. Get you and your family back on the right track! Click here for all the details.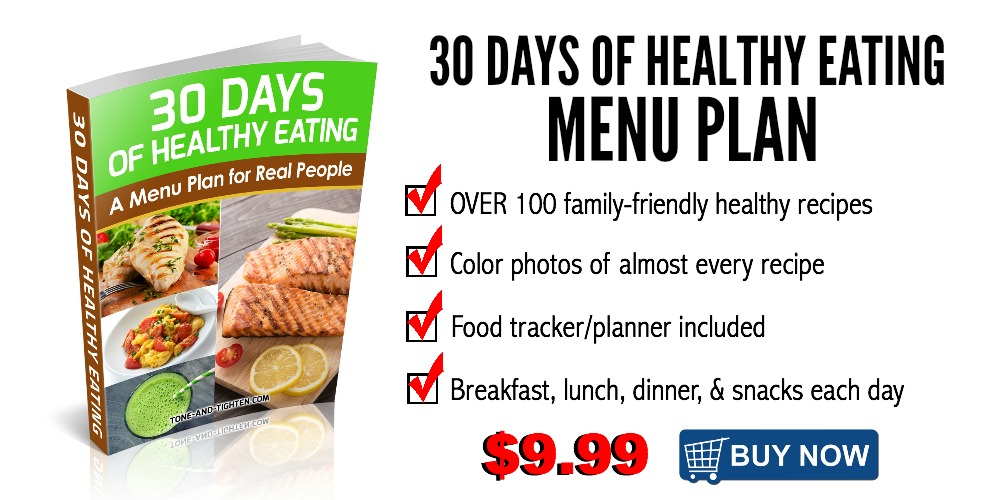 BBQ Chicken Chili
Prep time:
Cook time:
Total time:
Ingredients
2 tablespoons olive oil
1 medium red onion, diced
1 jalapeño pepper, seeded and diced
2 garlic cloves, minced
1½ tablespoons smoked paprika
1½ tablespoons chili powder
1 tablespoon ground cumin
½ teaspoon black pepper
1 teaspoon salt
pinch of red pepper flakes
2 cups cooked boneless, skinless chicken breasts, shredded
1 (12 oz) jar roasted red peppers in water, drained and chopped
1 (15 oz) can cannellini beans, rinsed and drained
1 (15 oz) can pinto beans, rinsed and drained
2 (15 oz) cans low sodium chicken broth
2 (14.5 oz) cans diced tomatoes
½ cup barbecue sauce
11 tablespoons reduced fat cheddar cheese, for topping
chopped cilantro, for topping
Instructions
Heat a large stock pot over medium heat and add the olive oil, onion, jalapeño, and garlic. Cook until soft, about 5 minutes. Add the paprika, chili powder, cumin, black pepper, salt, and red pepper flakes. Stir and cook for 5 more minutes.
Add the chicken, red peppers, beans, chicken stock, tomatoes, and barbecue sauce, stirring to combine. Cover the pot, lower the heat to medium low, and cook for 20 minutes. Remove the lid and taste, adjusting the seasoning to taste, if needed. Cover and cook another 10 minutes.
Ladle the chili into bowls and top with cheddar cheese and cilantro.
Recipe slightly adapted from
Seriously Delish
Nutrition info:
Servings: 11 • Size: 1 cup • Points +: 6 pts
Calories: 237 • Fat: 7 g • Protein: 23 g • Carb: 22 g • Fiber: 5 g • Sugar: 8 g
Sodium: 951 mg (without salt) • Cholesterol: 43 mg
Looking for other healthy recipes?