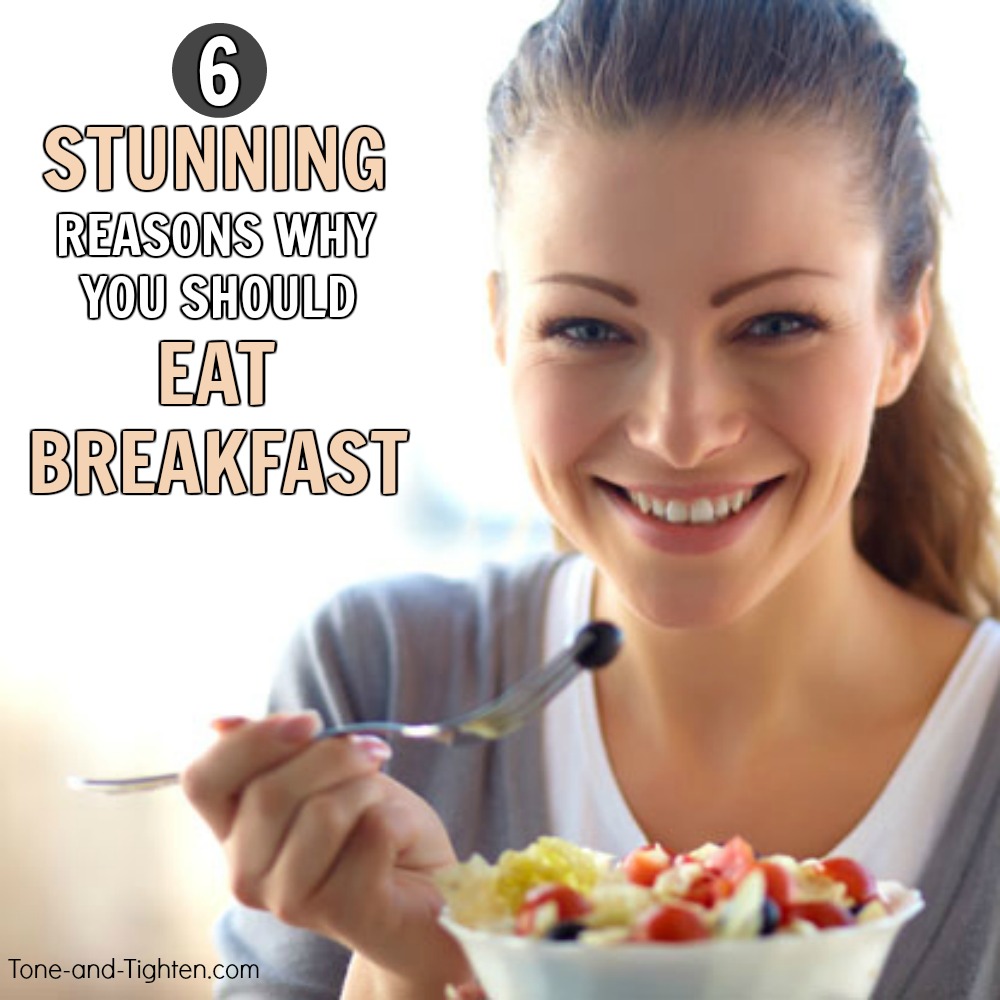 Breakfast, anyone?
We've all heard the saying – "breakfast is the most important meal of the day", but how many of us have ever really stopped and wondered "why is that?" What is it about eating something in the morning that makes it so crucial? And why do so many of us skip or otherwise neglect breakfast in our hustle-and-bustle world?
Today I've teamed up with Quest Nutrition to bring you 6 stunning reasons why you should be eating breakfast every day and also introduce you to their all-new line of "Beyond Cereal Protein Bars". If you've ever wondered about the best way to fuel your day – you don't want to miss this post!
No time to eat breakfast in the morning? Does it usually consist of some cold cereal as you're rushing off to work or hurrying to get the kids off to school? Well – let's just say a bowl is cold cereal is only slightly better than nothing – but could you do better? Quest Nutrition certainly thinks so…
Introducing the all-new Quest "Beyond Cereal Protein Bar"!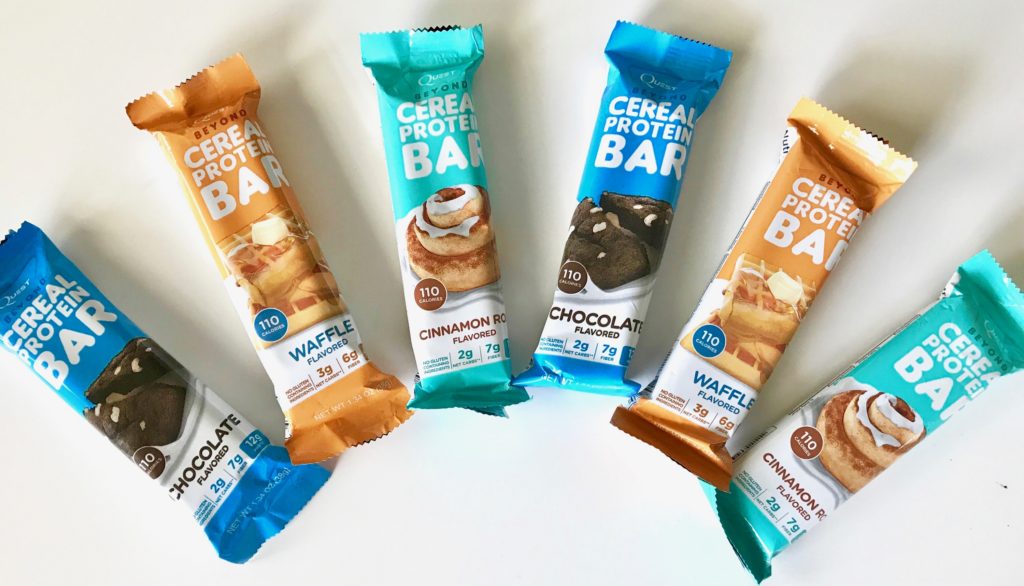 These things are really too good to be true. They come in three delicious flavors (Waffle, Cinnamon Roll, and Chocolate) and are PACKED with 12g of protein, 2-3 net carbs, 6-7 net fiber, but only 110 calories! Compare nutrition facts of these Beyond Cereal Bars with other breakfast bar brands and you'll see that Quest has more protein, fewer carbs, and less sugar. They taste just like regular cereal bars, but they're made with allulose – a rare sugar that's found naturally in things like figs and raisins. It's very different than refined sugar – it tastes sweet but with a fraction of the calories.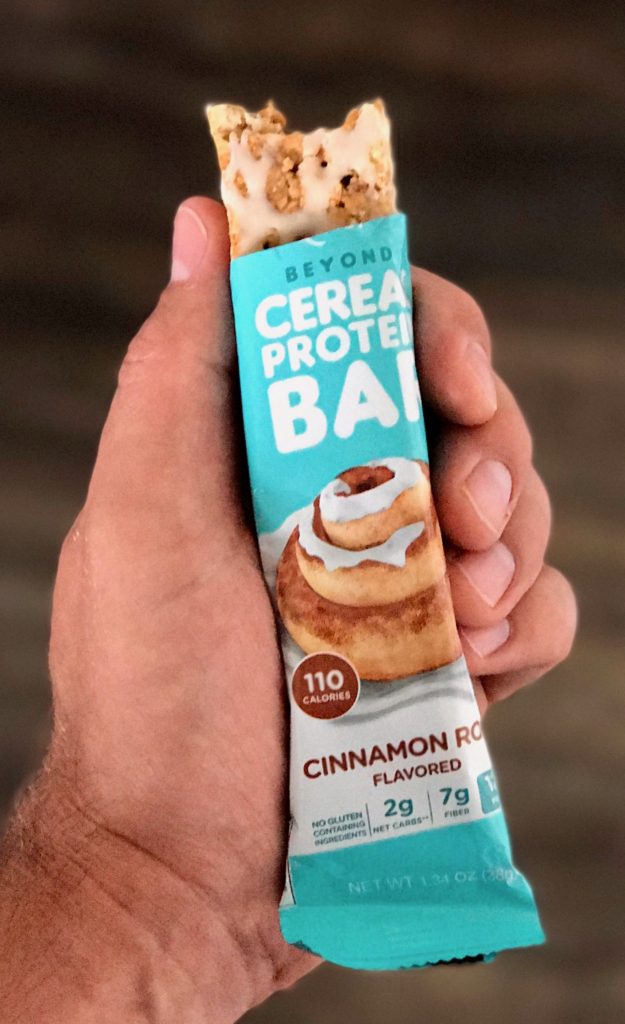 Quest Beyond Cereal Protein Bars are the perfect snack for anyone on the go. Sure they make a great breakfast as you're rushing out the door to work or soccer practice, but they're also perfect for after the gym, mid-afternoon snacks, at the ballpark, etc. While they're loaded with nutrients, they have all the delicious flavor of a sweet, chewy cereal bar. They're so good, in fact, the hardest part for me is making sure my kids don't eat all of them!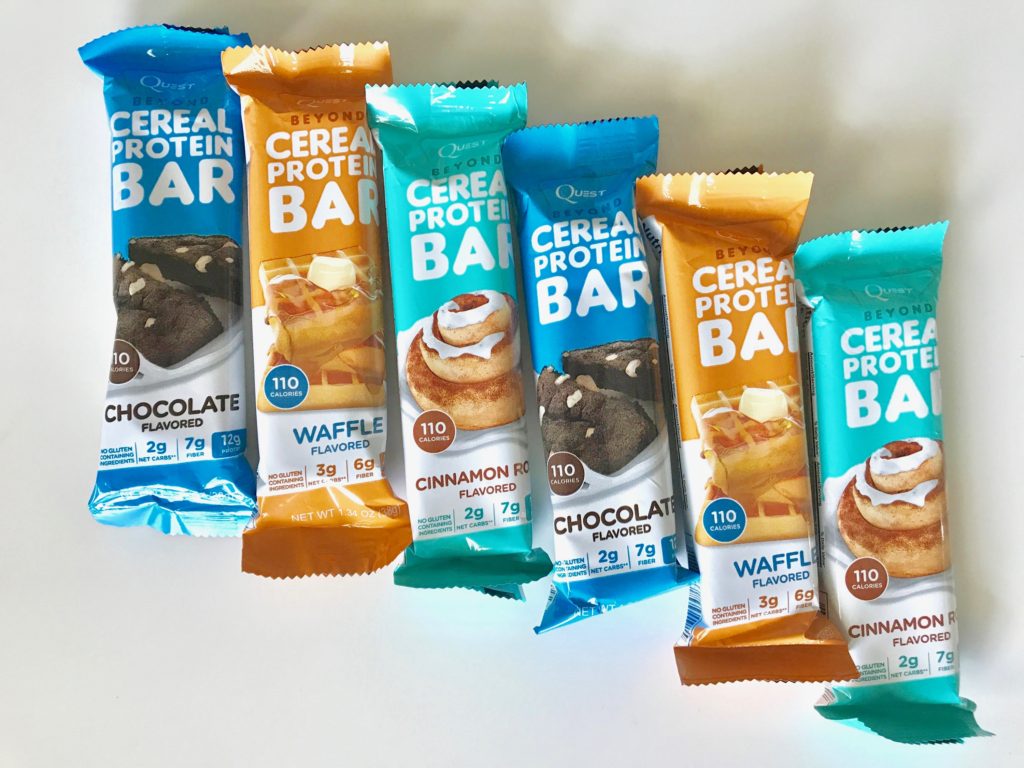 You can now pick up your Quest Beyond Cereal Protein Bar anytime, anywhere as they are available at 7Eleven stores nationwide. That means you have 24/7 access to them no matter where you are! If you're in the mood for a delicious snack, Whether you're looking for a delicious, convenient breakfast or a healthy snack on the go, I'm sure you can find one near you anytime of the day. Stop by your local 7Eleven for your convenient, healthy breakfast bar!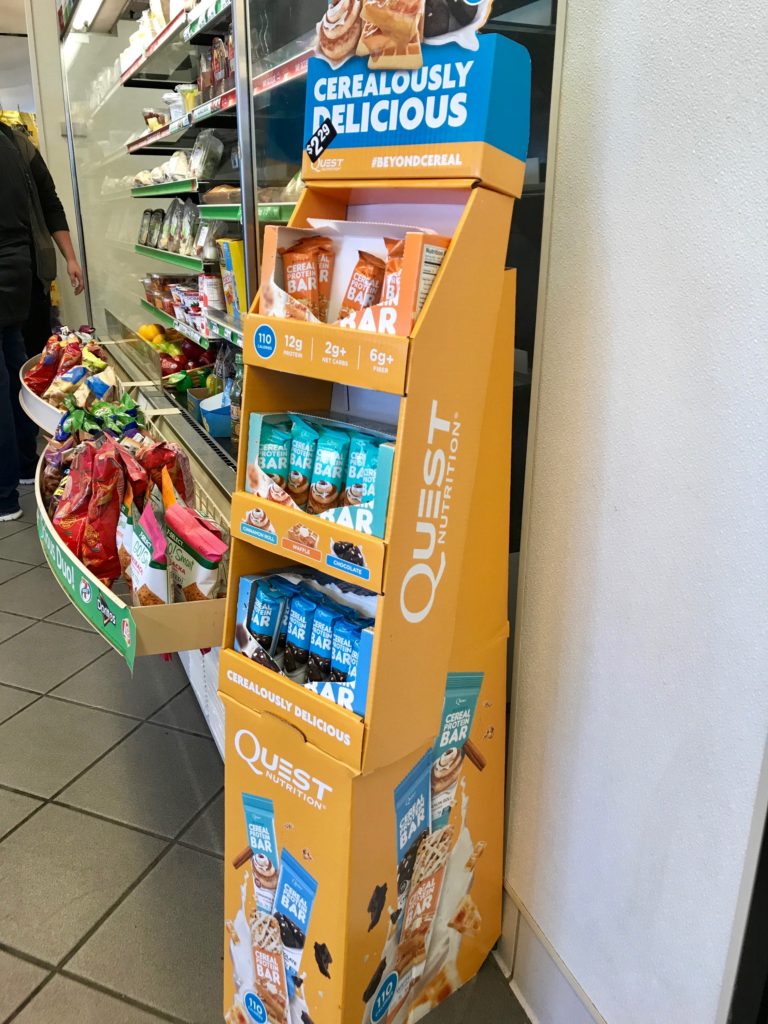 So just how important is breakfast? Why do we call it the "most important meal of the day" and just why should you try to work it in to your routine every single day? Here are six of the most stunning reasons I have found why eating a healthy breakfast is crucial to starting your day out right:
Eating breakfast helps you lose weight: Many studies have shown that those eat breakfast tend to weight less than those who skip it. This is true in children as well as adults. One theory suggests that a healthy breakfast can actually reduce hunger throughout the rest of the day. This means that you'll actually eat less at lunch and dinner.
Eating breakfast boosts your day with a shot of energy: You should start your day off by eating as many vitamins and nutrients as possible. The more protein, amino acids, fiber, and vitamins you can pack into your breakfast meal the better you'll feel and perform throughout the day.
Eating breakfast actually gives you sharper focus until your next meal: Studies suggest an increased ability to focus and concentrate in the morning for those who eat breakfast as compared to those who don't. Some researchers say it's due to the fact that you're able to focus on your work or task at hand instead of the hunger you're experiencing from your stomach.
It boosts to your metabolism: When you sleep at night your metabolism goes into shut down and you don't burn as many calories. The best way to jump start your metabolism is to start the day with a healthy breakfast and allow your body to start burning calories first thing in the morning (as opposed to waiting until lunch to start to burn anything).
Eating breakfast in the morning keeps you from overeating: Prolonging the time between when you eat dinner and when you eat again will only increase hunger. The hungrier you get, the more you eat. Avoid gorging at lunch by eating a healthy, nutritious breakfast in the morning.
Eating breakfast can actually help reduce morning crankiness: Morning crankiness is understandable – you probably could have used a bit more sleep and you're probably at work or school or dealing with your kids. However, combine that with the fact that you haven't had anything to eat for the last 6-7-8-9 hours and it's no wonder that our morning hours are some of our grumpiest. Do yourself, your co-workers, your classmates, and your kids a favor and grab something to eat in the morning.
Care to add to the list? What's your favorite reason for eating breakfast? Leave me a comment below and we'll get it added!
Thanks so much to Quest Nutrition for sponsoring this post!
Make it happen,
Jared