This is a sponsored post written by me on behalf of Clif Bar & Company. All opinions are 100% mine.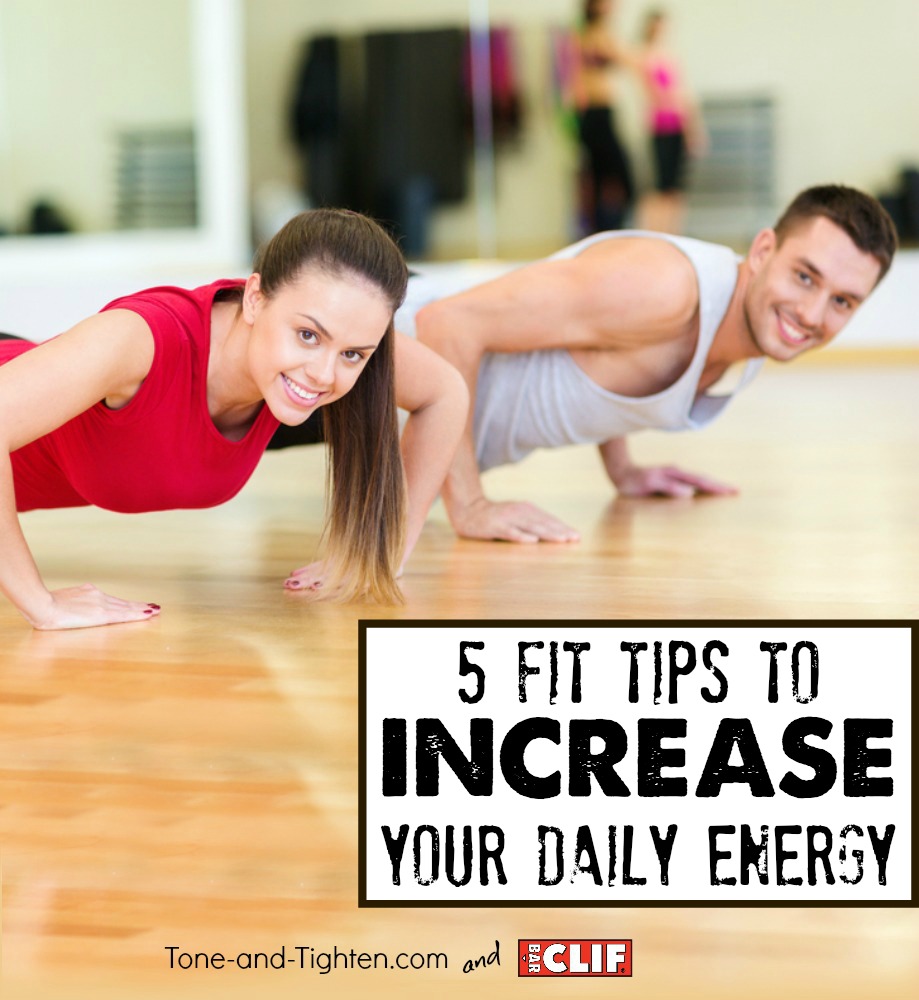 In today's busy world, sometimes we struggle to find time to get our workouts in. With so many other responsibilities jockeying for our attention, sometimes working out, eating healthy, and taking care of our personal fitness can take a back seat. Today on Tone-and-Tighten.com I have teamed up with Bob Seebohar, a guru in the world of sports nutrition, to bring you 5 easy everyday workout and nutrition tips that will help you increase your activity, eat better, and ultimately energize your body! This will be a fun one:
First – who is Bob Seebohar?! Bob has been a competitive athlete for more than 30 years and is one of the top sports dietitians in the country. In fact, Bob is one of the first Board Certified Specialists in Sports Dietetics and is a Sport Dietitian for the United States Olympic Committee where he provides nutrition expertise for Olympic athletes. He is one of the foremost experts on nutrition for endurance athletes and is a regular speaker at many national conferences as well as triathlon and cycling coaching education clinics. Needless to say, Bob knows his stuff and I'm stoked he would help me out on Tone and Tighten!
So with no further adieu, here are Bob's 5 tips to increase your everyday energy level:
1. Hydration, refills, and squats: "Carry a smaller-sized water bottle (20oz or less), and drink it!" Of course hydration is imperative to staying healthy and energized, but this tip re: your water is priceless: "Every few hours when you get up to refill, do 10 squats at the water cooler, and another 10 before you sit down at your desk." Not only do you get your daily water, but it's a great reminder to get up regularly and even perform a little exercise before you sit back down!
2. Push ups! Push ups are one of my favorite bodyweight exercises. They work a ton of muscles and you can do them anywhere. If you find yourself lacking the time to workout, Seebohar has the answer: "Make a daily push up goal, and complete in blocks throughout the day. If your goal is 100 per day – do 25 when you wake up, 25 before lunch, 25 in the afternoon, and 25 before bed." Keep in mind – exercise is a DAILY goal! That doesn't mean it all has to be done in one 15, 30, or 60 minute block! Setting a goal and working towards it throughout the day is a great way to exercise effectively and consistently.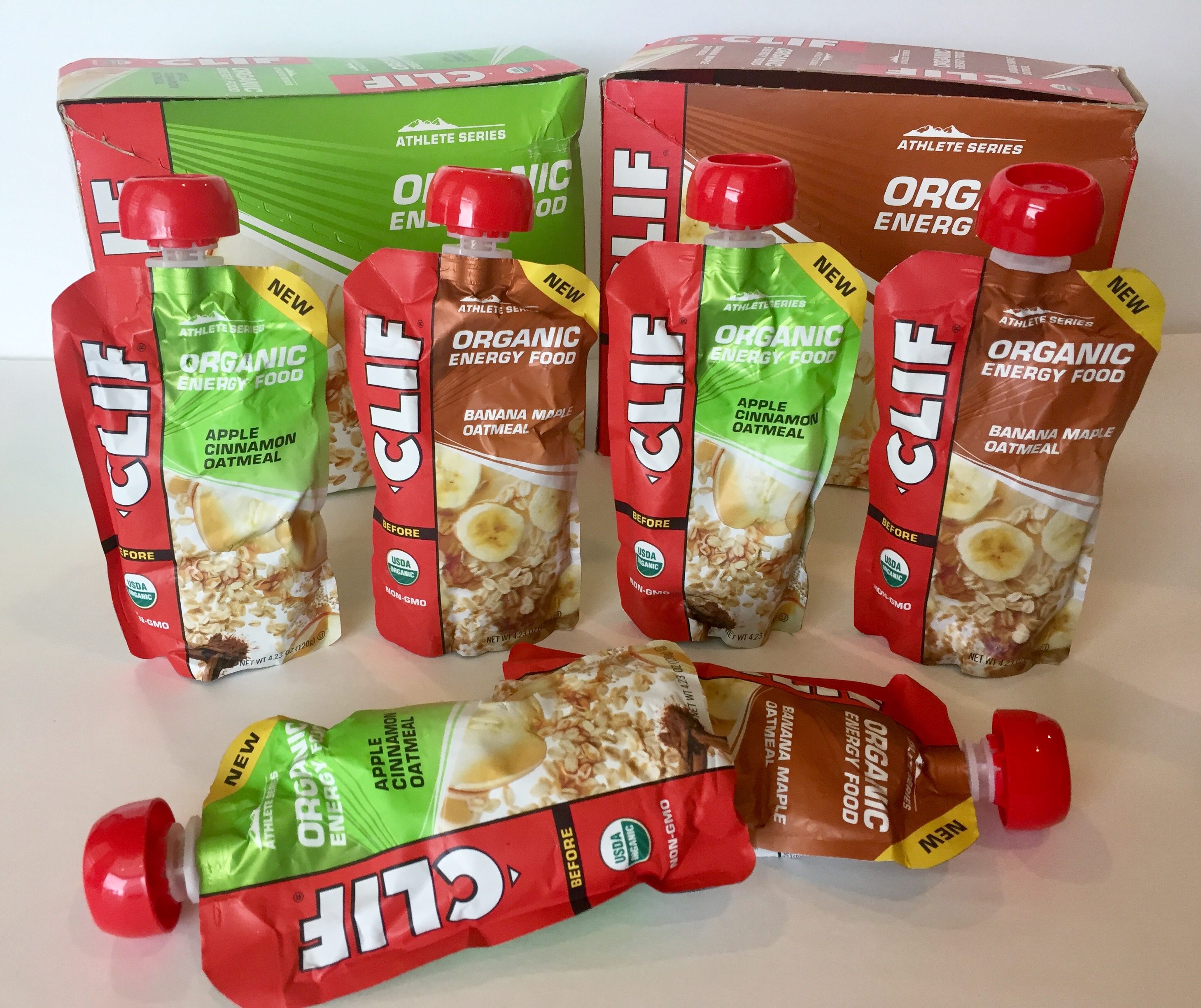 3. Proper fuel is vital to successful workouts: Food is energy; honestly there are few of us who eat the best food at the best time to properly power our workouts. "To ensure you have the nutrition energy to workout, carry healthy snacks with you in your purse or gym bag." One of my new favorites are these CLIF Organic Energy Food Oatmeal (COEF) packets. I love that each pouch is made from real food ingredients without any partially-hydrogenated oils, high fructose corn syrup, artificial flavors or synthetic preservatives. Each packet is certified USDA organic and available in two delicious breakfast-inspired flavors (Apple Cinnamon Oatmeal and Banana Maple Oatmeal). Each COEF Oatmeal packet provides energy to get you through your next workout, workday, or whatever else your schedule might throw at you!
4. You need to be strength training: There are a couple of huge benefits to strength training that you won't find anywhere else – it doesn't take much space, it doesn't take much time, and (contrary to popular belief) it doesn't take a lot of equipment. Seebohar recommends: "Alternate body weight exercises for 15 minutes (walking lunges, chair dips and burpees) for a quick and effective workout." If you need some other ideas for some awesome strength training routines check out these 10 workouts!
5. Reverse pyramid routines are a great way to build strength in a quick workout: Looking to mix up your "regular" workout routine and throw in a few fun new challenges? Reverse pyramids are perfect for you! The idea is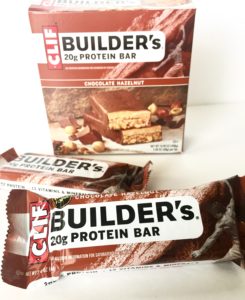 that you choose 1-2 upper body and 1-2 lower body exercises.  For your first set, start with 10 reps on your right, then 10 on your left. Then follow with 8 on each side, then 6, then 4 – no rest in-between. This "reverse pyramid" method of exercise is a great way to push your muscles to their limit, and then take them even a little further! Of course, post-workout nutrition is key to maximizing your results. A Clif Builder's Protein Bar is one of my favorite post-workout source of protein! Not only do they taste delicious (seriously – best-tasting protein bar I've ever had!), but with 20 g of protein and 6 g carbs per bar they're optimized to help repair and rebuild muscle while replenishing depleted energy sources.
There you have them! 5 great tips from an expert in exercise nutrition about how you can increase your activity, eat better, and ultimately energize your body!
Questions or comments for Jared? I would love to hear from you! Leave a comment below or email me at jared@toneandtightenfitness.com
Make it happen,
Jared