Got social media?? Follow T&T on Pinterest, Google +, Facebook, and Twitter!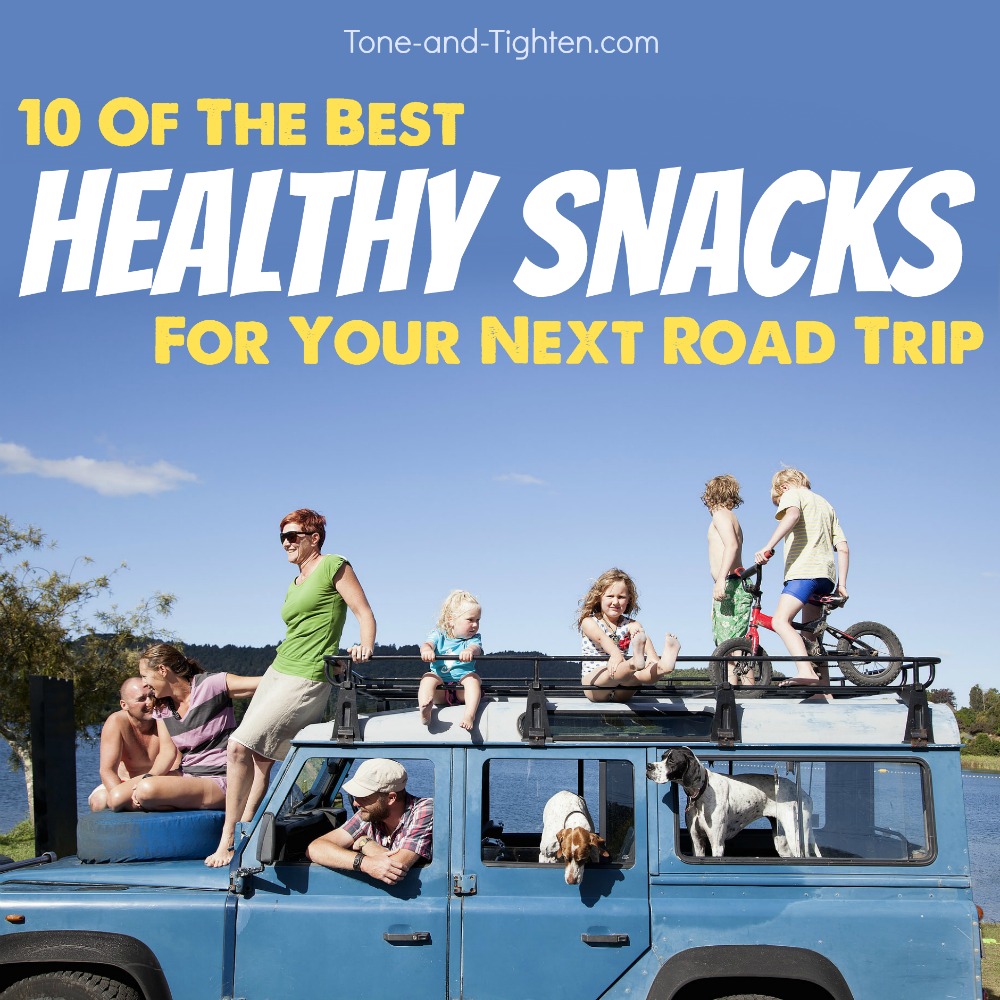 Where are you heading this summer?
According to the AAA website, more than 1/3 of all Americans are packing up the family truckster and hitting the open road sometime this summer. My family and I have already been on three long trips this season with more expected. Everyone knows that for car travel snacks are a must, but don't let that serve as an excuse to slip on your healthy eating goals! Today I'm sharing 10 of my favorite road trip snacks that will stave off hunger pangs without wrecking your diet! Here we go…
Workouts, healthy recipes, motivation, tips, and advice all right to your inbox! Subscribe to Tone-and-Tighten.com RIGHT HERE and get our FREE "Beginner's Guide To Weight Loss" ebook!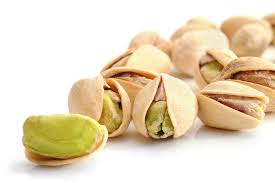 1. Pistachios – One of the lowest-calorie and lowest-fat nuts, pistachios are an excellent travel buddy. Not only do they taste delicious, but the also provide some stimulation as you have to work to get into them and then visual feedback as the shells are proog to how much you've eaten.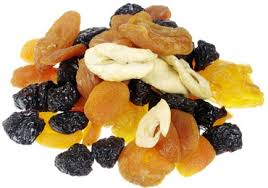 2. Dried Fruit – Dried fruits are an excellent source of fiber and other nutrients. Fiber is key to helping you feel full and avoid excessive snacking on your trip.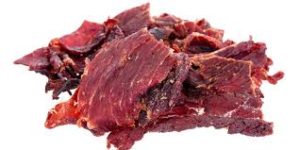 3. Beef Jerky – At 7 grams of protein per serving, beef jerky is a fantastic way to feel fuller on small quantities.
4. Cheese Sticks – Another excellent protein source (8 grams per stick), throw pack of mozzarella cheese sticks into your cooler for your next road trip.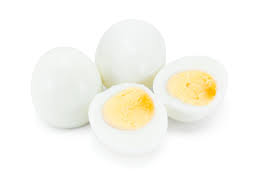 5. Hard-Boiled Eggs – While they take a little preparation before hand, hard boiling eggs to take with you on your trip provides an excellent, convenient source of protein (6 grams). And at only 78 calories per egg, your body feels fuller while keeping your calorie count low.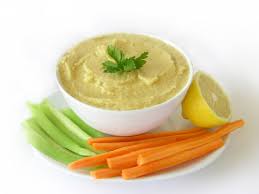 6. Hummus and Veggies – Another one of my favorites for the cooler, there are a plethora of different hummus varieties that pair perfectly with carrot sticks, sliced peppers, cauliflower, and other delicious veggie varieties.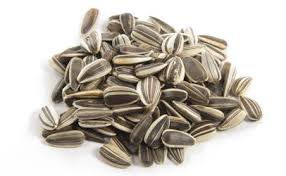 7. Sunflower Seeds – An absolute must in my car. Make sure you buy the ones with their shells on – it's a lot more work to eat a much smaller quantity.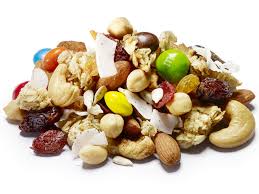 8. Trail Mix – Another staple in my vehicle! The best of all worlds with nuts, dried fruit, and a little bit of chocolate to sweeten the deal.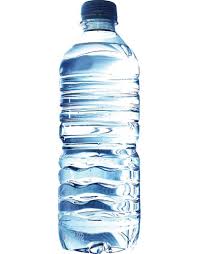 9. Water – Obviously you're going to get thirsty while on your trip. Leave the soda and sugary juices at home and reach for a tall bottle of refreshing water. It's always 0 calories and serves to ward off dehydration which the brain occasionally mistakes for hunger.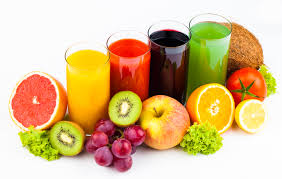 10. 100% Fruit Juice – If you do need a little more flavor in your drinks than water, make sure you make the right drink choice. Avoid all soda and reach for 100% fruit juice
BONUS TIP FOR ROAD TRIP SNACKING: You should try to find snacks with at least 3 grams of fiber and 3 grams of protein per portion. This will ensure you're getting the best nutrition value per calorie consumed.
Don't let your summer road trips interfere with your diet goals! Snack the right way with these 10 great healthy options!
Help me add to the list! What's your go-to road trip snack? Leave your suggestion in a comment below.
Make it happen,
Jared