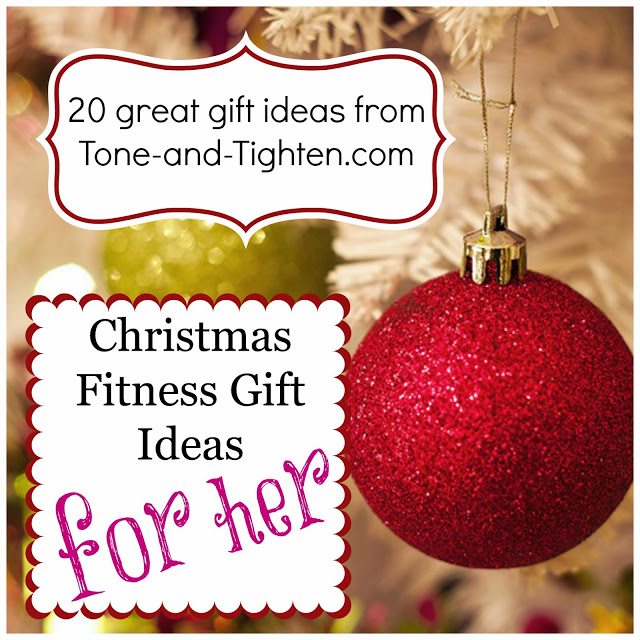 And here's the version for all the ladies! My last post I introduced 20 great gift ideas for him (
Check it out here
) – my wife got a little jealous and started mentioning all the things she has on her wish list! We put them together in a post so I can bring you 20 great fitness gifts for women! Check them out… let me know what you think…
Turns frozen fruit into a delicious creamy frozen treat!
Love biking? Bring your bike indoors, mount on this stand, and still get a killer workout! (My sister uses this all winter long and loves it)
Track your time, distance, pace, heart rate (with optional sensor), and calories burned; view your mapped route with pace data/changes in elevation on Nikeplus.com. I LOVE mine!
Extra thick and durable mats in tons of colors!
Can be purchased in 3, 6, or 12 month increments. Offers fresh and exotic fruit from award-winning growers.
Love making healthy recipes? Use this tablet stand in the kitchen as you prepare them!
The magnetic tip wakes up your iPad (which I love!)
Also comes with a stylus so that your messy hands don't have to touch the screen.
Got a pet? This leash is like a belt around you, making walks and runs with your four-legged friend so much easier!
After a long day or a killer run, soak your tired feet in this!
These are a staple in everyone fitness lover's wardrobe!
Track how many steps you walk a day. These are a great tool to track your activity level!
The double wall keeps your water colder longer!
Perfect for working out, running errands, or just wearing everyday.
The perfect way to track your progress to help you reach your goals.
If you watch The Biggest Loser, you'll notice that all the contestants have these one. It's a great way to track your fitness level and count your calories. Endorsed by Jillian Michaels- these things are awesome.
Wick moisture away and fit like a glove!
Works perfect with smart phones and iPods.
Secure over-the-ear fit that keeps buds in your ears.
Perfect for those days when you can't make it to the gym or need to switch up your workout at home.
To view the rest of this post, be sure to head over to www.tone-and-tighten.com.
Have a great day!
Jared