Three of the best proven methods to fix your mommy tummy, flatten your stomach, and feel confident in your post-baby body. You can do these things right now and start seeing results fast as you eliminate your "mom pooch".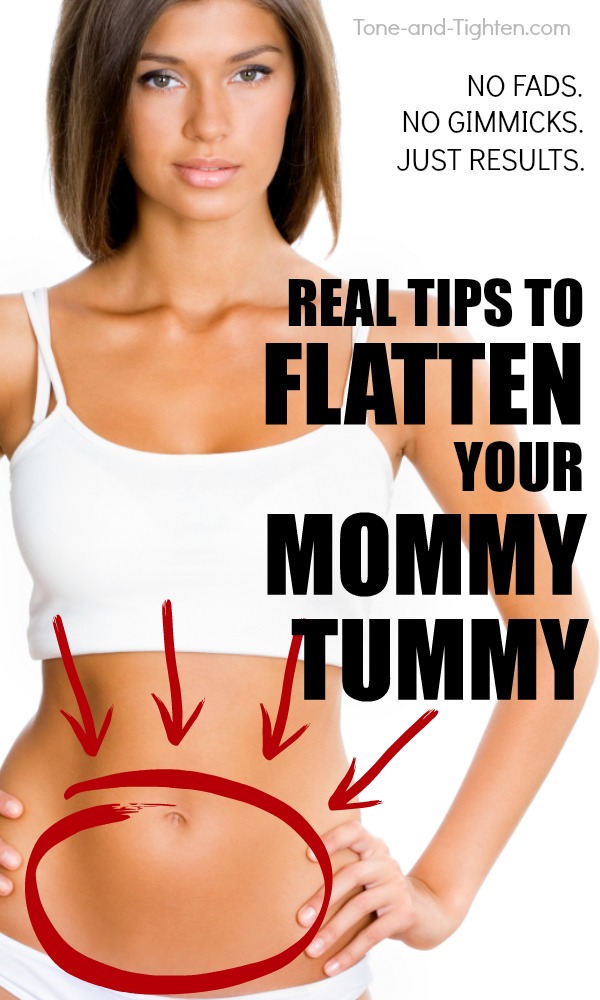 "How do I get rid of my mommy tummy?"
"How can I eliminate my mom belly?"
"Years after I've given birth I still feel like I have a mom pooch. Is there anything I can do about it?"
"Mommy Tummy", "Mom Belly", "Mom Pooch"… you name it I've probably heard it! These are actual emails that I get on a weekly basis from you mommas asking for tips and advice on how to lose weight in and tone this area.
If you've looked into this topic at all, you've probably been overwhelmed with information on how to fix this problem. From creams and wraps to diets and exercises, everyone has an opinion about what's going to flatten your mommy tummy.
Well today I wanted to set the record straight and offer up three of the very best tips that are science-based and proven to help minimize your mom pooch and help you see the results you're after.
…