7 Days of awesome at-home workouts and delicious dinner recipes – delivered daily right to your inbox!
Sign up for our all-now "7-Day Home Workout and Recipe Plan" by clicking RIGHT HERE!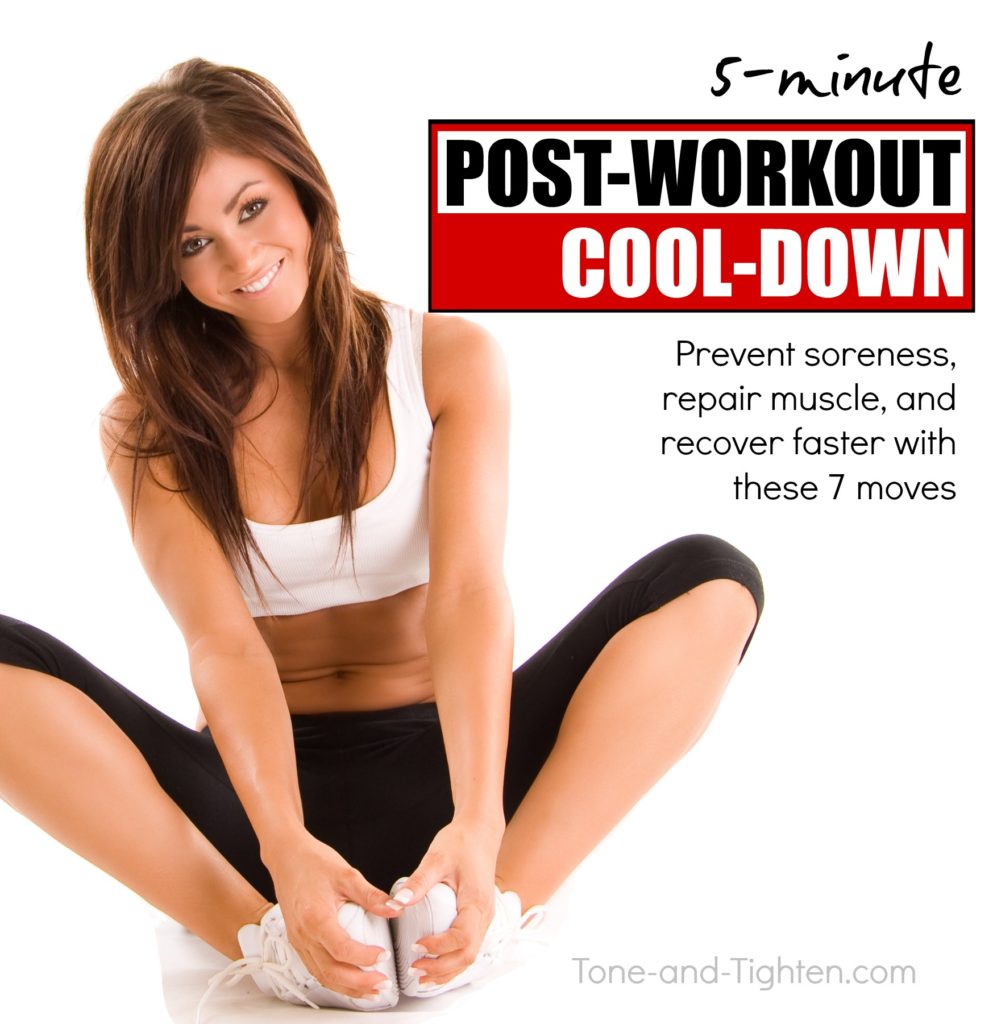 The recovery phase is a crucial part of your workout routine. Don't skip it!
You've done it! You've just ran your last step or grinded out your last rep. Workout done, right? WRONG!
Way too many of us often skip one of the most important parts of the workout routine – the cool-down.
"Cooling down" after a workout means performing lighter activity to bring your heart rate and body temperature back down to a "normal" level. This is crucial to preventing dizziness/fainting, removing waste products (i.e. lactic acid) that accumulate in your muscles during a workout, and reducing muscle soreness/stiffness.
Today I wanted to run you through my go-to 5 minute cool down stretching routine that I use to keep my muscles healthy and bring my heart rate down. Try it out after your next workout and experience the difference it makes in your own body! Here we go… …