Lose your love handles and melt your muffin top right at home with five of the best exercises for love handles! This follow-along love handle workout will tone and shape your sides and obliques to enhance your curves and accentuate your hourglass. Best part is all these exercises are diastasis recti friendly so they are perfect for post-pregnancy moms to trim and tone their stomachs.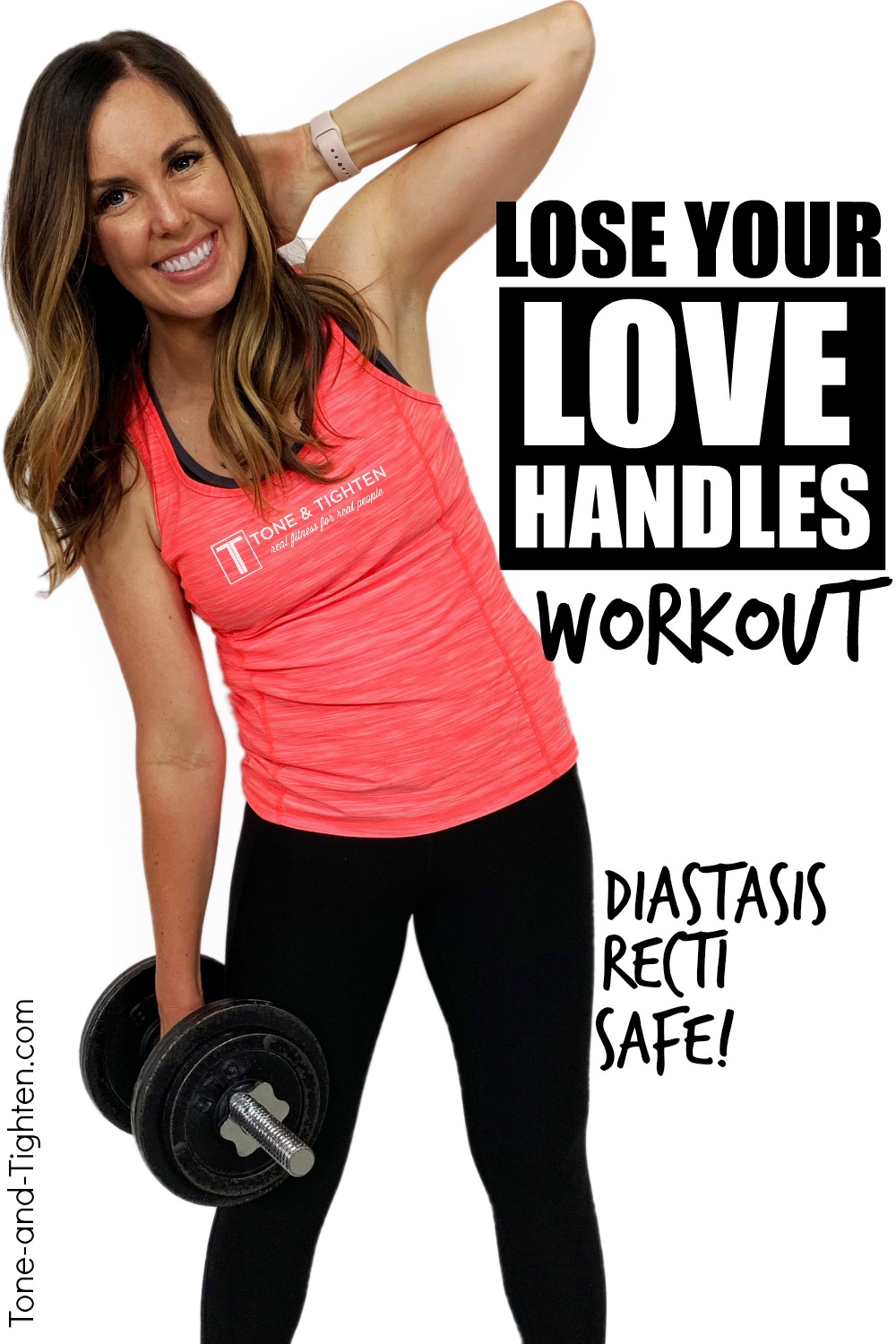 Why are they even called "LOVE HANDLES", anyway?? I mean – who really "loves" "love handles"??
If you're tired of the excess weight you carry just above your belt line then it's time to do something about it!
This is an amazing workout you can do right at home that's going to target and tone your lateral trunk muscles to eliminate love handles forever.
…