7 Days of awesome at-home workouts and delicious dinner recipes – delivered daily right to your inbox!
Sign up for our all-now "7-Day Home Workout and Recipe Plan" by clicking RIGHT HERE!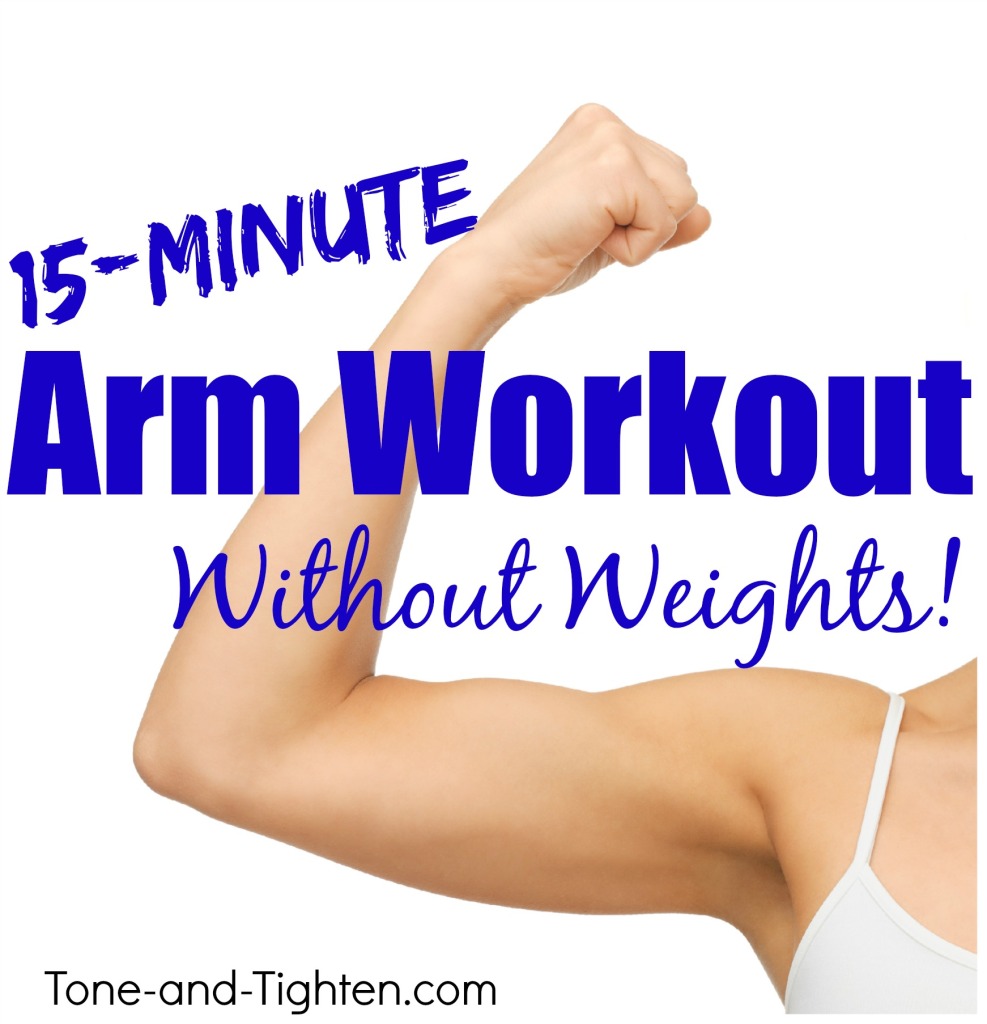 A 15-minute arm workout without weights. You can do these at-home, anytime with no equipment required. 7 exercises to tone and sculpt your arms and add amazing definition that are bodyweight only.
Arm Workout Without Weights
Push Ups

Bent-over Rows

Chair Dips

Up-Down Plank

Arm Circles

Triceps Push Up

Rolling Side Plank
Keep reading below for a detailed description of these exercises and this workout.
Two of the most common misconceptions in the world of health and fitness is that 1) you have to belong to a gym in order to workout, and 2) there has to be some kind of equipment involved to get a good burn.
While I am a huge fan of resistance training, that doesn't mean you have to have weights for an amazing workout.
You can tone and strengthen your arms without any equipment at all.
Today I wanted to share with you 7 of my favorite bodyweight arm exercises that will sculpt lean muscle in your arms and give you the definition you crave.
…