Tone your back, shoulders, butt, and abs with multiple plank variations in one workout. The best plank workout to carve your stomach and reveal your six-pack. This ultimate plank workout covers 30-second plank holds for 8 straight minutes of gut-wrenching moves.  You'll be feeling this one for days.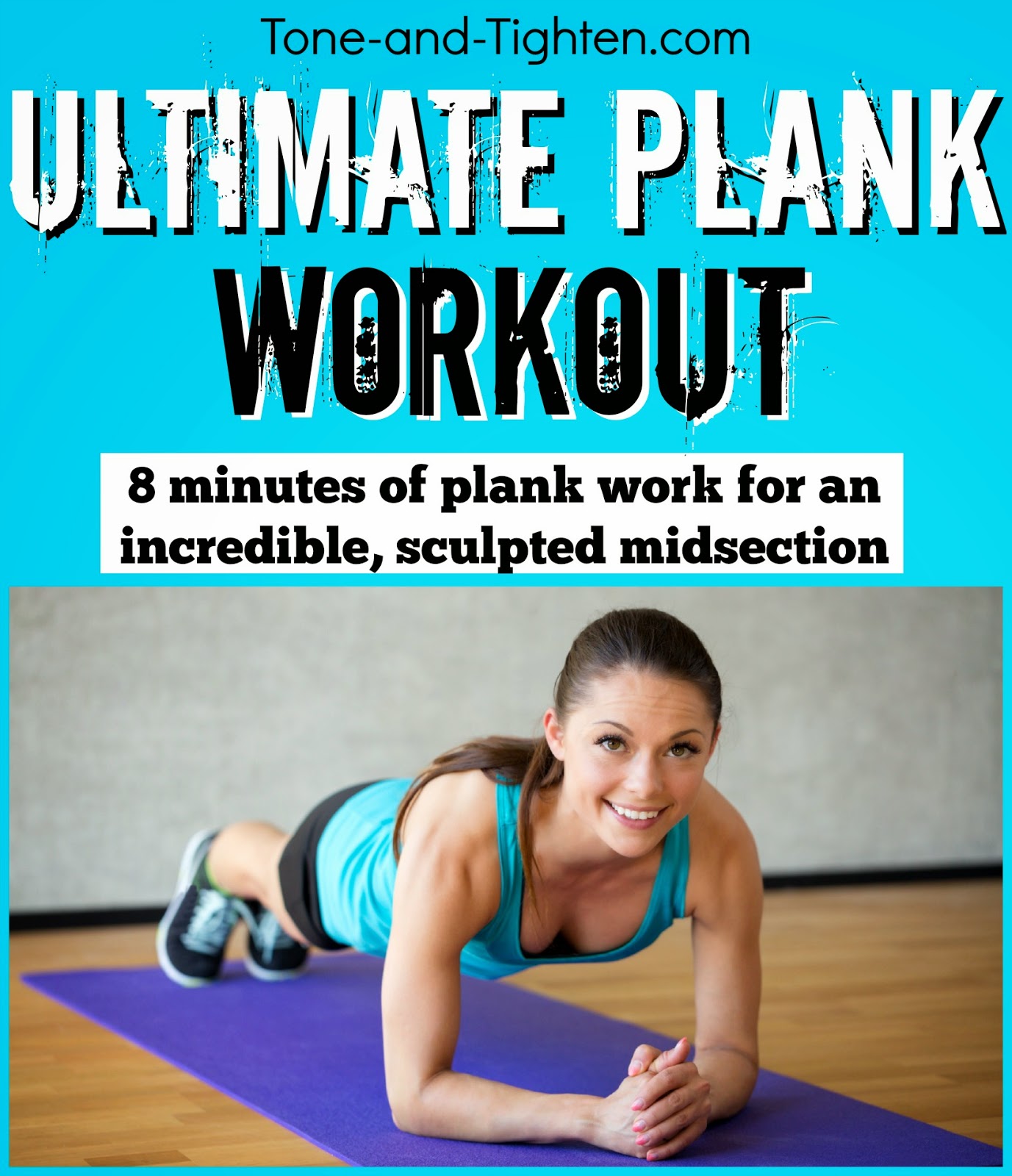 Ultimate Plank Workout – The Best Plank Workout to Carve Your Stomach and Reveal Your Six-Pack.
Straight Plank
Pike Plank
Side Plank Left
Side Plank Right
Spiderman Plank
Up-Down Plank
Side Plank Left
Side Plank Right
Keep reading for a step-by-step guide with pictures, videos, and descriptions of each of these exercises.
===========================
Eliminate guesswork and confusion and start seeing results.
Subscribe to Tone-and-Tighten.com and get our FREE "7-Day Workout and Healthy Menu Plan" delivered daily right to your inbox. CLICK HERE to get it.
===========================
Plank you very much.
I love planks. There are few exercises that work the entire abdominal wall more completely than planks and plank variations.
Today we're celebrating all these plank variations by throwing quite a few of them at you… all in the same workout.
I call it my "Ultimate Plank Challenge". Sixteen 30-second plank holds resulting in 8 straight minutes of gut-wrenching fun.
I did this one two days ago and am still feeling it.
Try to contain your excitement – here we go!