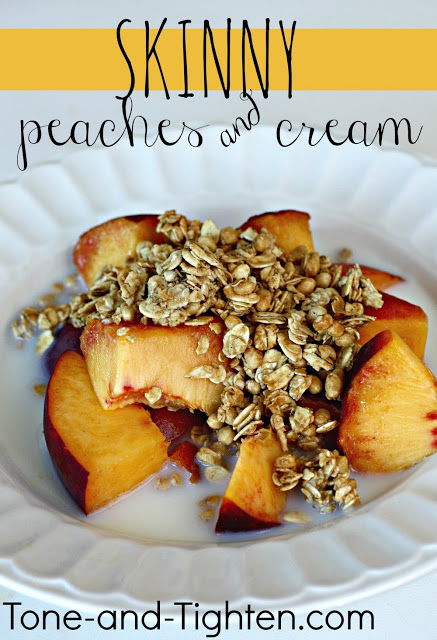 One of the biggest mistakes that people make each day is that they don't eat breakfast.
It's called breakfast for a reason- you are "breaking" the long "fast" that your body has gone through- it needs fuel to get your body up and going!
This is one of my favorite go-to breakfasts. It's the perfect way to start the day and it's incredibly healthy for you.
Skinny Peaches and Cream
Ingredients:
1 peach (medium-sized, cut into large pieces)
1/2 cup skim milk
1/4 cup granola
Directions:
Place pieces of peach in a bowl. Pour milk on top of peaches and place in the fridge for at least 30 minutes (sometimes I even let it sit overnight or put it in the freezer for 30 minutes). Pour granola on top right before you eat. Enjoy!


You can check out the nutrition information for this recipe by clicking on this button:

To view the rest of this post, be sure to head over to www.tone-and-tighten.com.
Have a great day!
Jared