Be sure to follow on Pinterest, Google +, and Facebook for more workouts and fitness ideas!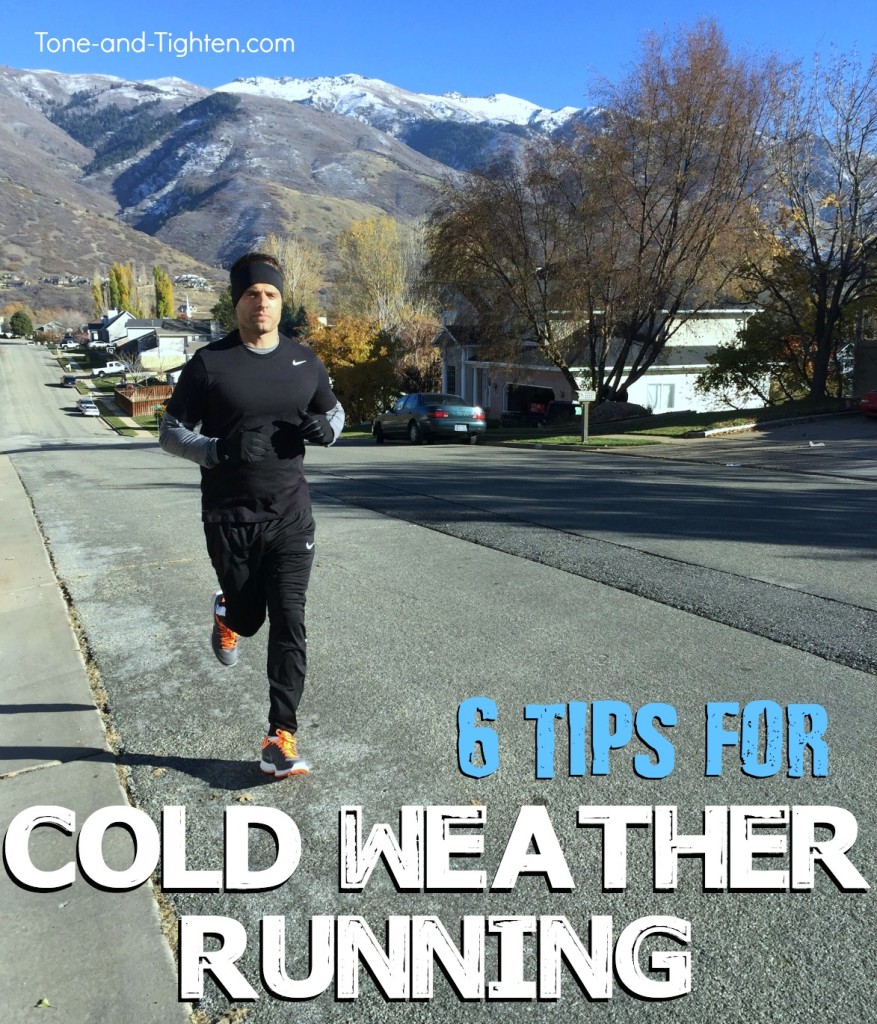 Cold weather is coming – don't let it keep you from reaching your running goals!
All too often I hear from my physical therapy patients as well as readers of Tone and Tighten "…well winter is coming, I guess it's time to put away the running shoes for another season." In fact, nothing could be further from the truth! Just because old Man Winter is knocking at our door, that doesn't mean you're running season has to be over! Today I have teamed up with Kohl's to help you #MakeYourMove this winter! Presenting six of the best cold weather running tips so that you can still get out and pound the pavement this winter (regardless of how much snow it is under!). Keep reading for more… 
1. Warm up first – Before you even get outside, spend a few minutes indoors warming up. You want to exert yourself just enough to warm your muscles up, but not break a sweat. Warming up first gets the muscles working and the blood flowing; you'll find that when you do go outside it doesn't feel nearly as bad! Jumping jacks, climbing up and down your stairs, and doing a few squats and push-ups are among my favorite warm-up activities.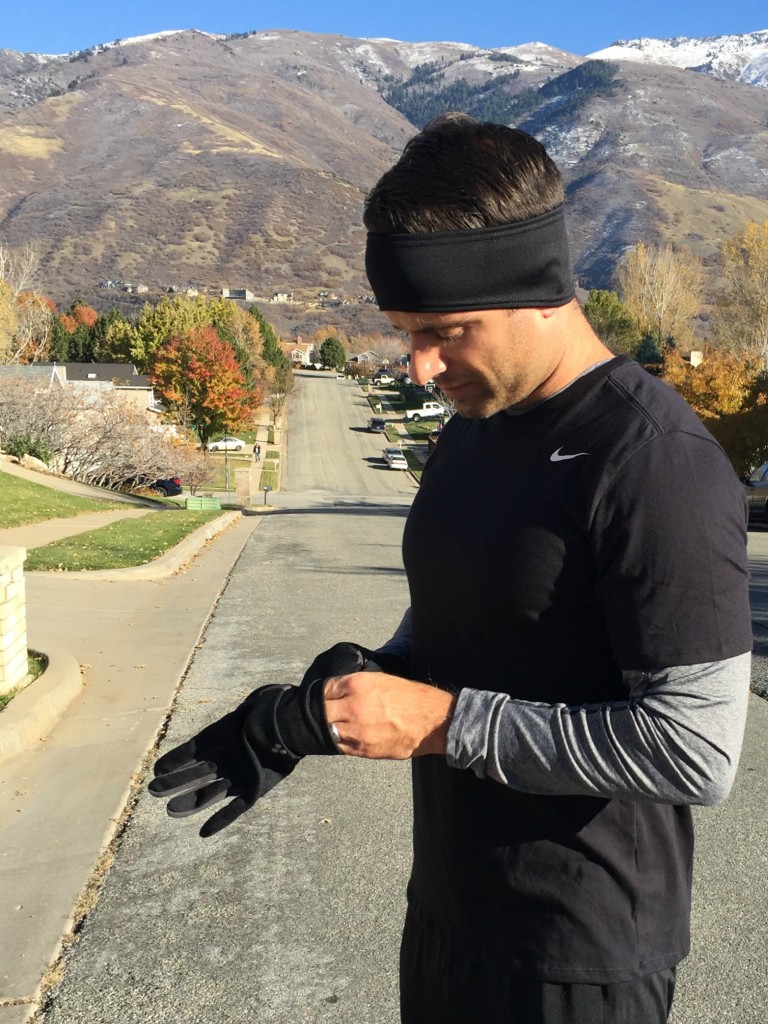 2. Layer, layer, layer! – Probably the most important tip as far as running in the cold is concerned. You want to wear enough clothes that you don't get cold (be especially mindful of the wind factor as you run) but not so many that you profusely sweat and catch a chill. The best rule of thumb is to dress like it' s about 10 degrees warmer outside then it actually is. Keep in mind that it's okay to be a little chilly at the beginning of a run, because by the end of it there will be a different story. Shedding layers while running is a great way to regulate your temperature under whatever conditions you may encounter.
3. Remember the extremities – Remember – the first parts of your body that are going to feel the cold are going to be your feet, hands, nose and ears; especially if they're not covered. It's important that you keep all of these areas properly protected as you run and the wind chill starts to become a factor. There are lots of lightweight running gloves out there that not only protect your hands, but also have screen-compatible thumb and fingertips (perfect for your music player and making/receiving calls and texts). For the ears – personally I prefer ear warmers to beanies as my head tends to get too sweaty when it's completely enclosed. Finally, running shoes with as little mesh as possible on them tend to do better on the soggy, slushy, snowy winter roads. Look for shoes with water-resistant uppers.
4. Be visible – Days are shorter in the winter. Seeing as how the majority of us run early in the morning or later in the afternoon/evening, it's important that you take necessary steps to keep safe and be seen. Reflective clothing/vests/shoes are great; running with some kind of flashlight or headlight makes things even better. Remember – safety first!
5. Forget speed and focus on safety – Let's be honest, you're probably not going to hit any PR's in January. The roads are slippery, breathing is more difficult, and (in general) your time is going to slow down. That being said, winter running is a great time to put speed on hold and just focus on breathing, heartbeat, and cardio. Pay special attention to your footing – slipping, falling, and ankle sprains are popular injuries in my clinic this time of year!
6. Change quickly post-run – This tip is especially important if you're running a race or in a different condition where you may not be heading inside right away. Remember – you're going to get warm and generate a lot of heat while running, but as soon as you stop you're going to feel the full effects of the cold (especially if you worked up a sweat). If you know you're not going to go inside after you complete a run in the cold, bring extra layers or (better yet) a change of clothes to put on after the race.
Don't let the colder weather keep you from enjoying the jog trail this winter! Following these 6 tips can enable you to run strong and healthy all season long!
How do you plan to #MakeYourMove this winter? If you're a runner, what are some of your favorite tips for running in the cold weather? Leave me a comment below and help our entire community of runners!
Be sure to follow Kohl's on Facebook, Twitter, Instagram, and Pinterest to keep up with other great happenings in the #MakeYourMove movement!
Make it happen,
Jared
All the great running gear featured in this post can be found at the following links:
Tek Gear® Base Layer Performance Tee – Men – http://www.kohls.com/product/prd-1768331/tek-gear-base-layer-performance-tee-men.jsp
Nike Dri-FIT Tee – Men – http://www.kohls.com/product/prd-1167424/nike-dri-fit-tee-men.jsp
Nike Squad Strike Running Tights – Men – http://www.kohls.com/product/prd-1883806/nike-squad-strike-running-tights-men.jsp
Nike Revolution 2 Running Shoes – Men – http://www.kohls.com/product/prd-1443324/nike-revolution-2-running-shoes-men.jsp
Tek Gear® Reflective Headband – Men – http://www.kohls.com/product/prd-2171955/tek-gear-reflective-headband-men.jsp
Tek Gear® Lightweight Running Gloves with Key Pocket – Men – http://www.kohls.com/product/prd-2170983/tek-gear-lightweight-running-gloves-with-key-pocket-men.jsp
This post is sponsored by FitFluential on behalf of Kohl's.