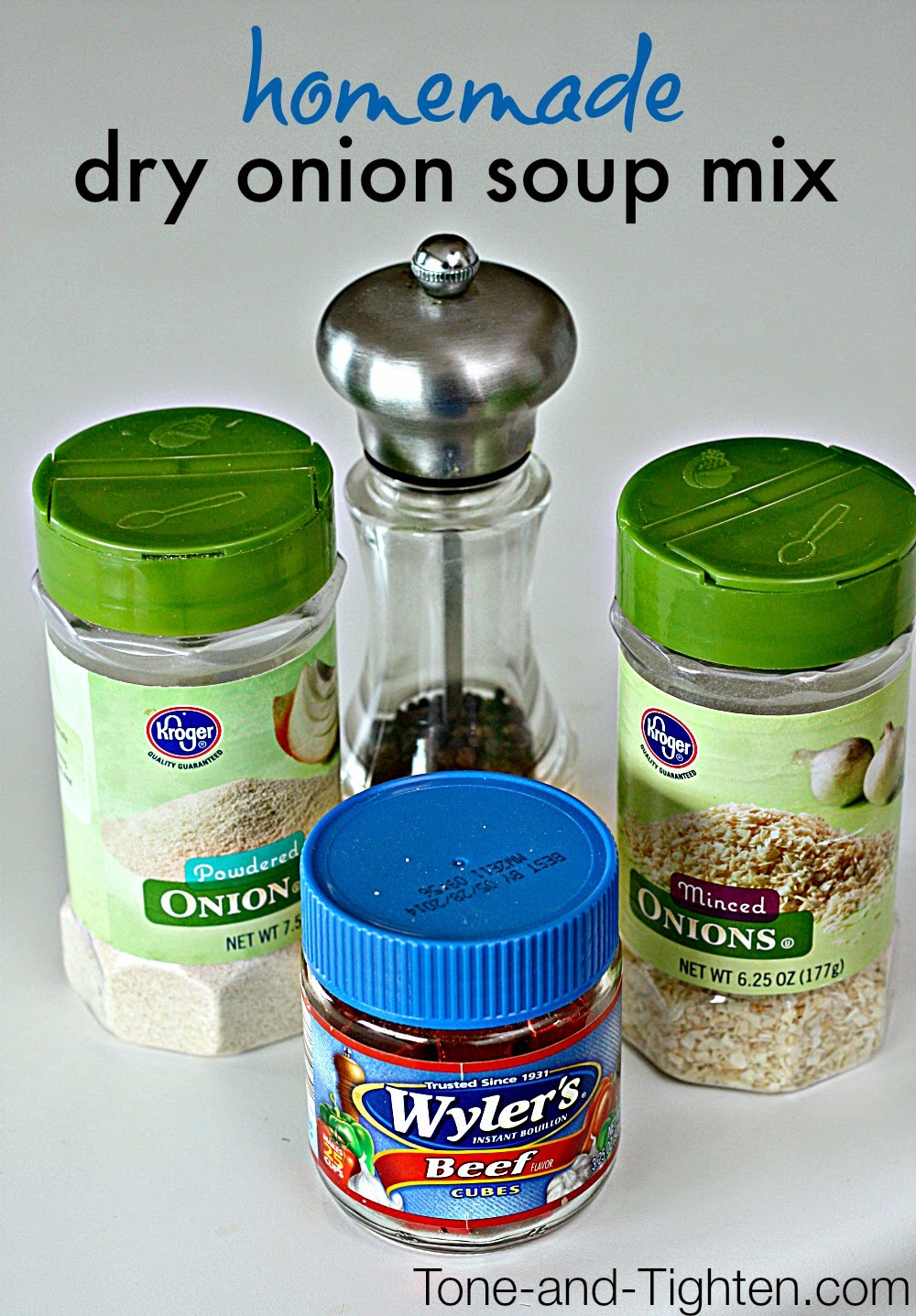 Sometimes making things from scratch is just as easy as buying the processed version at the store. This recipe for homemade dry onion soup mix will literally cost you pennies and takes only seconds to throw it together.
Homemade Dry Onion Soup Mix
(This recipe makes the amount that you would find in a 1.25 oz packet)
Ingredients:
4 teaspoons beef bouillon granules
8 teaspoons dried onion flakes
1 teaspoon onion powder
1/4 teaspoon ground black pepper
(You can also add garlic powder if you want)
Directions:
Mix all ingredients together and store in an air-tight container. Lasts for up to 6 months.
Weekly highlights, new giveaways, and BONUS workouts!
Subscribe to our email list by using the box at the top of this page.

To view the rest of this post, be sure to head over to www.tone-and-tighten.com.
Have a great day!
Jared