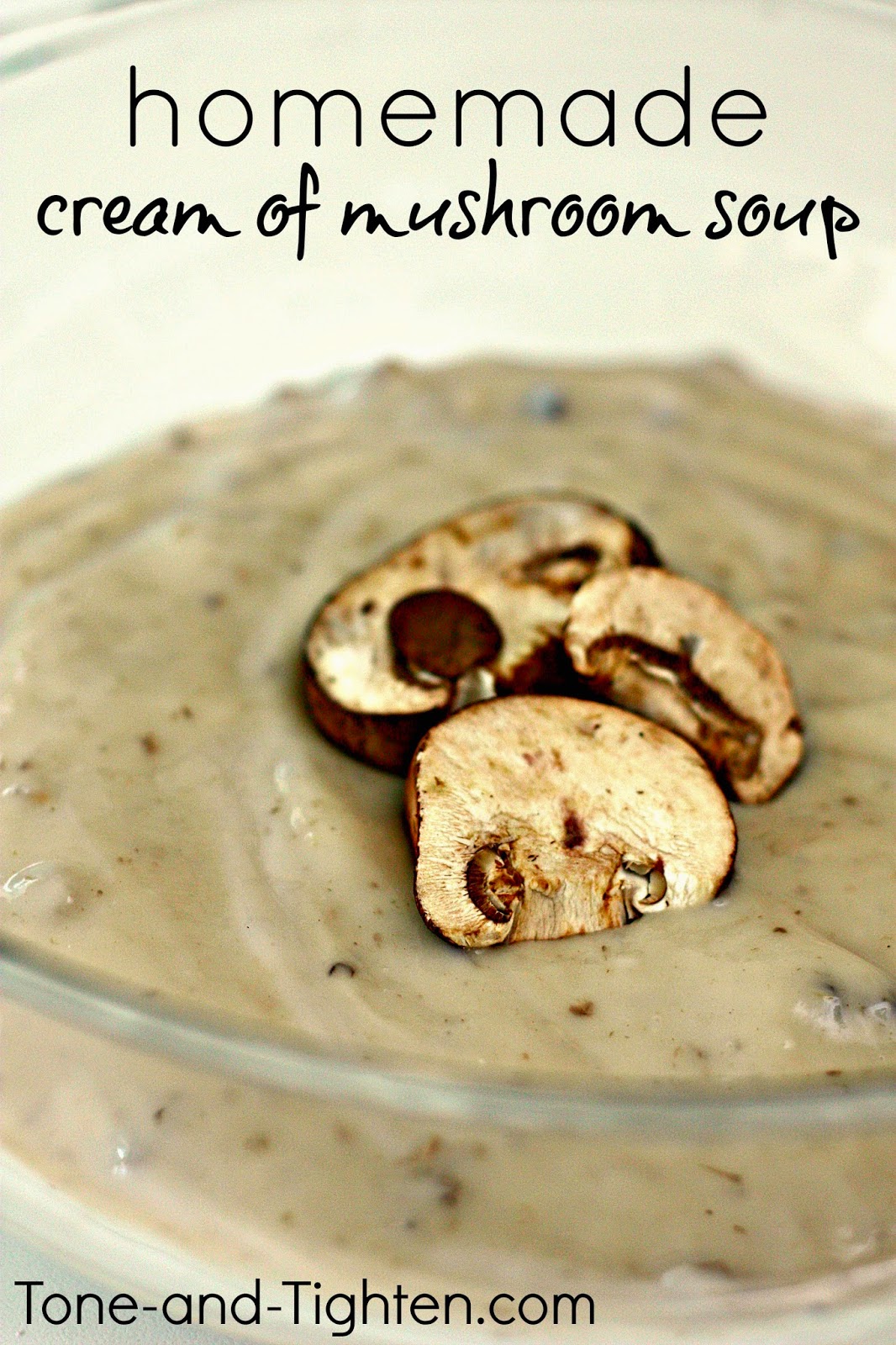 Making certain products from scratch doesn't have to be hard and the results are not only more delicious, but more healthy!
Homemade Condensed Cream of Mushroom Soup
Ingredients:
3 tablespoons butter
1/4 cup onion, minced
1/2 cup minced mushrooms (I used crimini), minced
2-1/2 tablespoons all-purpose flour
1/2 cup vegetable broth
1/2 cup whole milk
1 pinch salt
2 pinches black pepper
Directions:
In a skillet, melt the butter over medium heat. Once melted add in the onion, stir to coat in the butter and sauté until just about soft – about 3-5 minutes.
Add in the mushrooms, stir and cook for 2-3 minutes.
Sprinkle with the flour and let the flour cook for a minute or two (it will be lumpy). Dump in the whole milk and vegetable broth and whisk until smooth.
Bring to a simmer and cook until it has thickened about 5-8 minutes.
Use as a substitute in any recipe calling for canned cream of mushroom soup! This recipe is equal to one can of cream of mushroom soup. You can make this in larger batches and freeze in individual "can size" portions (about a cup and a half each) and simply defrost when you need it.
Get more Made-From-Scratch recipes here:

To view the rest of this post, be sure to head over to www.tone-and-tighten.com.
Have a great day!
Jared