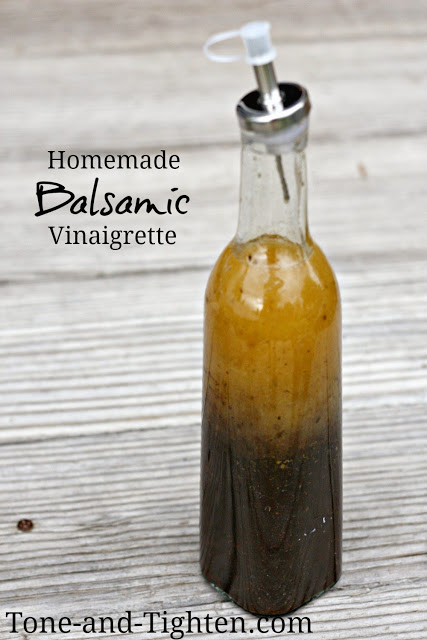 Making your own salad dressing is not only easy and inexpensive, but it's healthy too!
Homemade Balsamic Vinaigrette Dressing
Ingredients:
1/2 cup extra virgin olive oil
1/2 cup balsamic vinegar
1 clove(s) garlic ( crushed )
1 teaspoon ground mustard
salt and pepper to taste
Directions:
In a small bowl, whisk together olive oil, balsamic vinegar, garlic, and mustard powder. Season to taste with salt and black pepper. Stir in minced fresh herbs if desired.
Get the nutrition facts for this recipe here:
To view the rest of this post, be sure to head over to www.tone-and-tighten.com.
Have a great day!
Jared