Never miss an amazing recipe – get Tone-and-Tighten.com to your inbox today by signing up in the black bar above!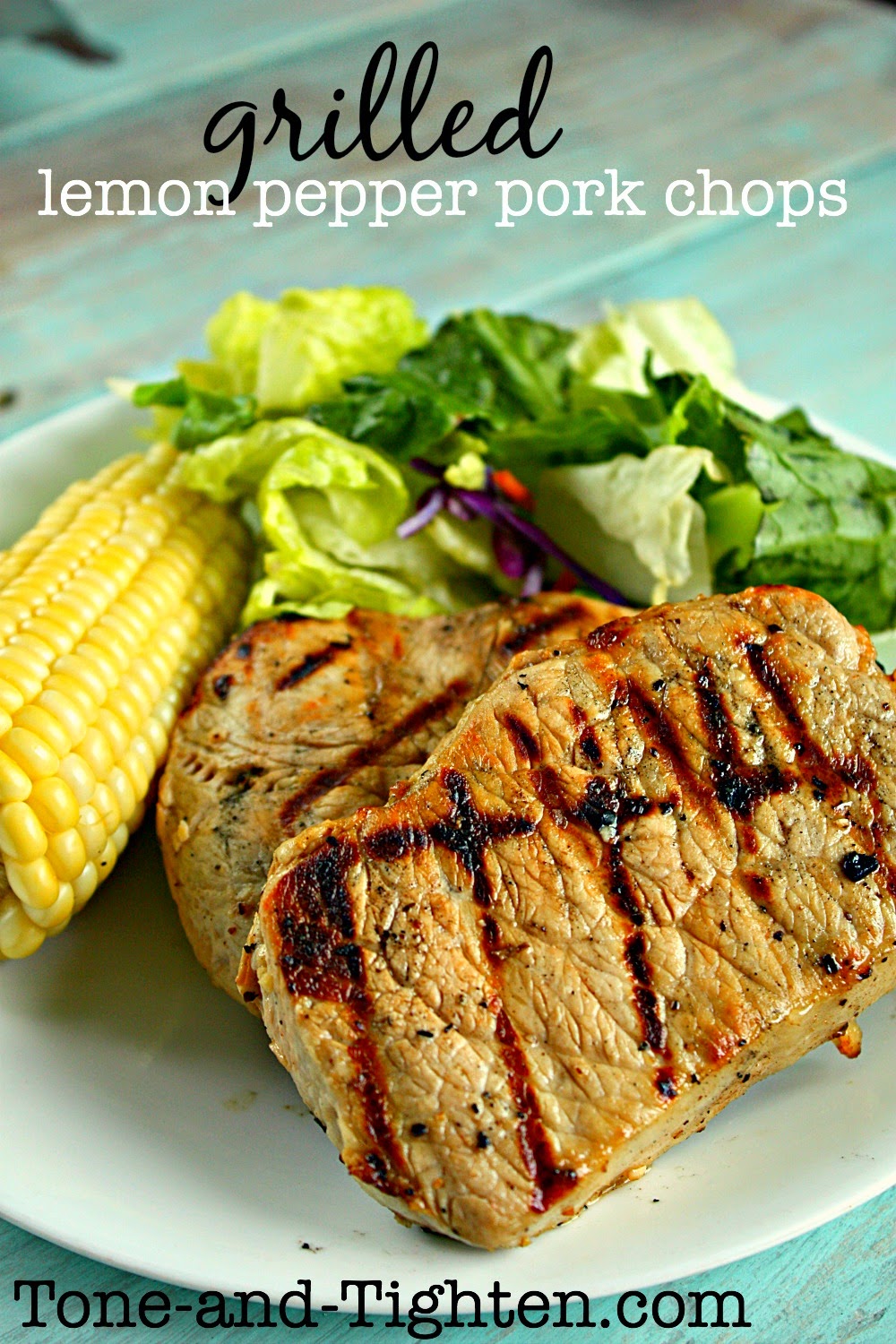 I could seriously grill seven nights a week!
Summer is in full swing over here at the Beckstrand house! That usually means you can hear kids jumping on the trampoline (until they all start hurting each other, anyway…), sprinklers watering the yard, and the delicious sizzle of something cooking on the grill! This week was these AMAZING "Lemon Pepper Pork Chops". This was a phenomenal combination of sweet lemony goodness with savory juices from the pork chops. Throw some on your grill tonight! Trust me, you won't be disappointed!
Grilled Lemon Pepper Pork Chops
4-6 boneless, skinless pork chops (at least 1/2″ thick; bone-in works also if you prefer)
1 teaspoon lemon pepper seasoning
1/4 teaspoon dried oregano
In a gallon-sized resealable bag, add lemon juice, oil, garlic, lemon pepper, salt, and oregano. Mix together until completely combined. Add pork chops to bag and place bag in fridge. Let marinate for at least 3-4 hours (I prefer around 8 hours- it makes your pork chops extremely tender and flavorful).
Preheat grill to medium high heat. Remove pork chops from bag, discard marinade, and place on preheated grill. Grill each side for 5-7 minutes or until done (inside no longer pink).

Pin this bad boy for later!!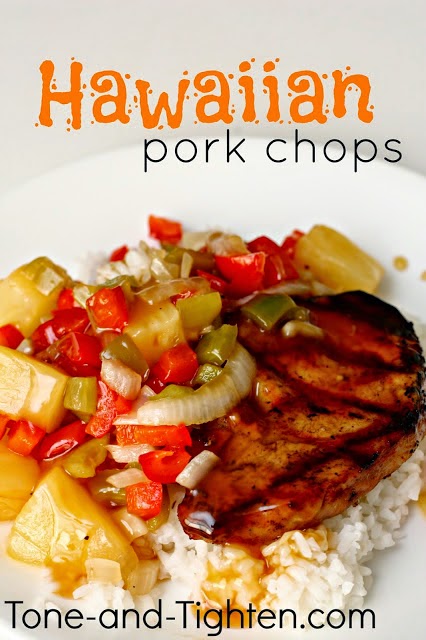 By Jared Beckstrand
To view the rest of this post, be sure to head over to www.tone-and-tighten.com.
Have a great day!
Jared