Weekly highlights, new giveaways, and BONUS workouts!
Subscribe to our email list by using the red box at the top of this page.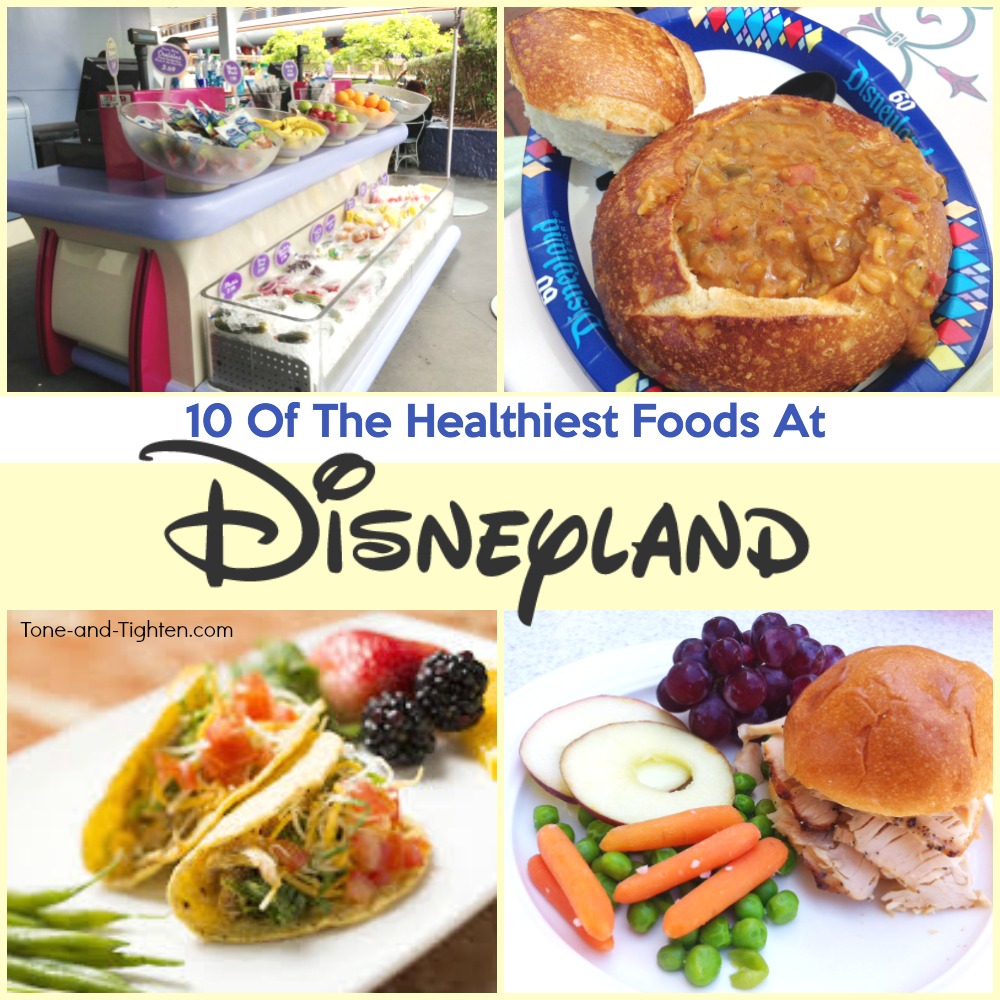 Going to the "magic kingdom" doesn't have to ruin your diet! Check out these 10 meal options that are not only delicious, but the healthiest you will find when you and your family are playing with Mickey Mouse!
Got social media?? Follow T&T on Pinterest, Google +, Facebook, and Twitter!
My family and I recently returned from a trip to Southern California. Among other things, we spent three days in the "happiest place on earth" – Disneyland! I loved reliving some of my favorite childhood memories, but those feelings paled in comparison to watching my children experience the park for the first time.
Of course, one thing I remember vividly from previous visits is all the incredible food! It seems like everywhere you turn there is another amazing baked, fried, stuffed, roasted, or whipped concoction to try. Of course now that I'm a little older and have a little more knowledge about proper nutrition, I was really amazed at the menus! Corn dogs and pizza and french fries and baked sweets were EVERYWHERE! I actually found it difficult to find food that I felt was on par with my diet goals. Luckily I did find some things that I felt were not only delicious, but a healthier alternative as well. It was then and there I decided I needed to write down some of these healthy options for the next time I went to Disneyland – I figured why not share with everyone in the form of a blog post!
So with no further ado – I give you 10 of the healthiest food options you can find in the Disneyland theme park! (Caveat to this list – these are the healthiest options I could find… that's not to say that all of them are exactly healthy; that is to say that in comparison to the other things you'll find in the park – these are some pretty good options!). The other thing that is unfortunately missing from this list is the nutrition content. Oddly enough, you can't find ANY nutrition content straight from Disney about any of their food. I want to keep doing my research and find this information out, but for now suffice it to say this is the best list I could generate without the hard facts.
Hope you enjoy!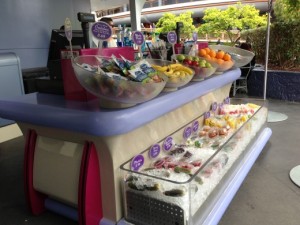 1. Tomorrowland Fruit Cart – Make it your first stop as you exit Main Street and get to the "Walt and Mickey" roundabout! My research has shown that this is the only "all healthy" cart in the park! You won't find chips, fries, churros, and hot dogs, but instead all kinds of fruits, veggie cups, waters and juices, etc! This is where we took our kids to load up on snacks for the day!
2. Turkey Sandwich Meal (offered throughout the park – we got ours at the Village Haus) – I was pleasantly surprised with this one! Hand carved turkey with sides of fruit and veggies! You can get it at various places throughout the park; we got ours at "The Village Haus" in Fantasyland by the carousel.
3. Frozen Bananas – Perfect for when hunger pangs start to set in on a hot afternoon! Many of the food carts sell frozen bananas dipped in chocolate. It's the perfect refreshing treat to keep you going strong through the afternoon!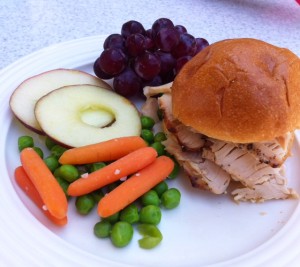 4. Chef's Vegan Burger at Carnation Cafe – According to the menu description: "This vegan burger has house-made bean and vegetable patty, tomatoes, lettuce, pickled red onions, and vegan chipotle mayo on a multigrain roll." Comes with fries or a side of fruit (quite obviously fruit being the correct choice here!).
5. Chieftan Chicken Skewer at Bengal Barbecue – Bengal Barbecue is right across from the Indiana Jones ride and offers a ton of delicious grilled options. This one is grilled chicken with some "Polynesian sauce" that is light, flavorful, and a perfect form of "on-the-go" protein (not a sit-down joint).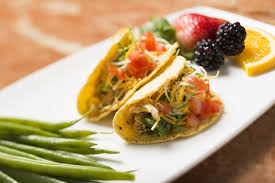 6. Chicken (or fish) Street Tacos at Rancho del Zocalo Restaurante – These chicken tacos were another one that I've had. Incredibly flavorful and convenient to eat; even my kiddos loved them!
7. Planetary Pizza Salad at Red Rocketts Pizza Port – This "Planetary Pizza Salad" comes with "crisp lettuce and pepperoni tossed in an Italian vinaigrette, topped with tomatoes, mixed olives, pepperoncini and a Parmesan-mozzarella cheese blend". All my favorite veggies in a delicious light salad. It even comes by default with your dressing on the side, allowing you to control how crazy you get with it!
8. Pineapple Dole Whip at the Tiki Juice Bar – One of my all-time favorites! This light, refreshing treat is the perfect substitution for ice cream. Satisfy your sweet tooth while minimizing your calorie intake. By the way – if you're a huge Dole whip fan like I am you might be interested in my lightened up, do-it-yourself recipe! Make your very own Dole whip at home with this delicious recipe!
9. Chili Lime Corn on the Cob at Edelweiss Snacks – Delicious street-vendor style corn at a killer price. The chili lime seasoning knocks this one out of the park!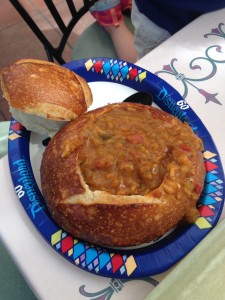 10. Vegetarian Gumbo Bread Bowl at Royal Street Veranda – My personal favorite on this list! Oh my heck – have you ever tried the gumbo in New Orleans Square? Head to the "Royal Street Veranda" over by Pirates of the Caribbean. There's this little hole-in-the-wall place with a huge purple sign that says "Try Our Gumbo"… and you DEFINITELY should! This was literally the best thing I had while I was there! You can get it with steak or chicken if you're into a little more protein; the "vegetarian" simply comes with all the veggies in it. Be warned it comes in a HUGE and very delicious sourdough bread bowl. It's a ton of carbs that you don't necessarily need but I totally justified it with all the walking I was doing! If you're looking to lighten it up a bit just eat the top "core" of the bread and leave the bowl.
There you have them! The next time you visit the "Happiest Place On Earth" you can do it a little lighter with these delicious and healthy meal options!
Just curious – what's your favorite part of Disneyland? What's your favorite thing to eat while you're there?
So obviously you're interested in healthy recipes… how about entire menu plans? How about 30 days of breakfast, lunch, dinner, and snacks that are both delicious AND healthy?!
Check out Tone and Tighten's newest eBook…
"The 30 Day Healthy Menu Plan"
Real recipes for real people –
CLICK HERE to learn more!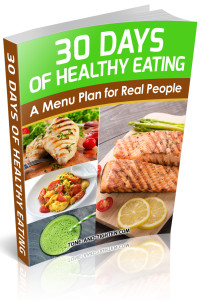 Make it happen,
Jared