Looking for more great healthy recipes? Click here to be taken to T&T's Recipe Index!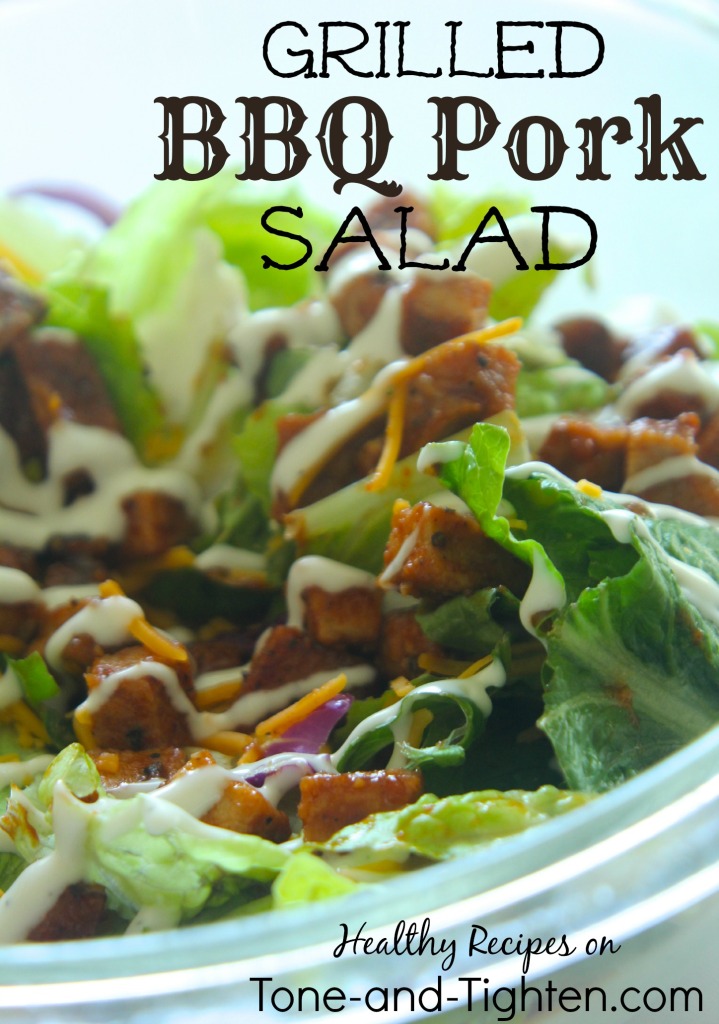 Totally crushed it with this recipe!
It was one of those nights. I was late getting out of the clinic as everyone wanted to tell me about all their aches and pains in detail. My wife had been stuck in meetings all day that ended up taking a lot longer than she had anticipated. We ended up calling each other at the same time on the drive home from work and asking one another "what's for dinner?" (you've never been there before, right?!). As she was going to pick up our kiddos that left me in charge of the grub. As I walked aimlessly up and down the aisles of the grocery store seeking revelation, the heavens parted and the grocery gods smiled down on me . . . pork was way on sale! Alright . . . pork; so now just the question of what to do with it?! It was then that I remembered we had made up some of our Homemade BBQ Sauce the week before and still had just enough left over. Revelation received, and I headed over to the produce section. The result of that night was a phenomenal "Grilled BBQ Pork Salad", and you're the lucky beneficiary today! Check out the recipe and keep it in mind the next time you're faced with the question… "what's for dinner??"

CLICK HERE TO BE TAKEN TO MY "FAVORITE HOMEMADE BBQ SAUCE RECIPE"!
Grilled BBQ Pork Salad Recipe
Recipe type:
Healthy and delicious salad
Prep time:
Cook time:
Total time:
Healthy and delicious BBQ pork was a perfect addition to a green salad. I actually grilled a bunch of them so I could make some easy lunches throughout the week!
Ingredients
4-6 pork loin chops (boneless)
1 teaspoon paprika
1 teaspoon chili powder
1 teaspoon onion powder
1 teaspoon garlic powder
T&T's Homemade BBQ Sauce
Your favorite salad
Instructions
Combine paprika, chili powder, onion powder, and garlic powder and sprinkle to coat both sides of the pork chops (just to cook in a little flavor on the grill).
Rub into the meat to tenderize it a little.
Grill over medium heat for 3 minutes, flip the chops, and grill an additional 3 minutes.
Flip over to the first side again and coat each chop with BBQ sauce.
Let grill 2 minutes, flip, coat side B with sauce, and let grill another 2 minutes or until desired doneness (recommended minimum internal temperature is 145 degrees).
Remove chops from grill and cube into bite-sized pieces.
Top on your favorite salad with your favorite veggies; I also used a light ranch dressing and it was phenomenal!
 Thoughts about this recipe? I'd love to hear it! Leave me a comment below!
Make it happen,
Jared
By Jared Beckstrand