Weekly highlights, new giveaways, and BONUS workouts!
Subscribe to our email list by using the box at the top of this page.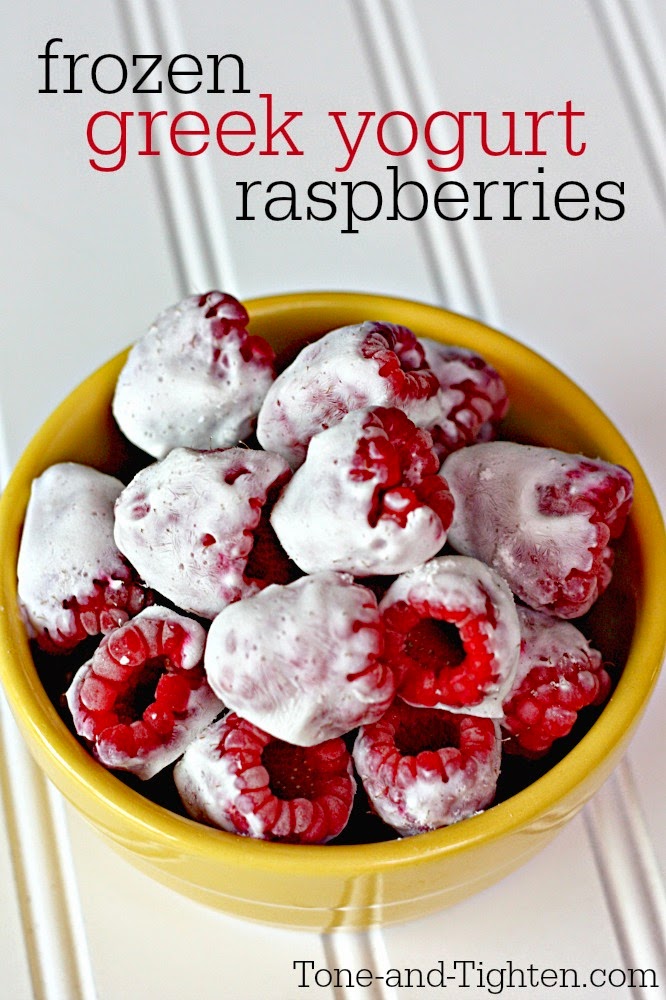 A couple of years ago I planted some raspberry bushes in our back yard and they are finally starting to produce large amounts of raspberries, but my kids eat them so fast that we rarely have any on hand! Thankfully raspberries are in season and you can get them in mass quantities, which makes this the perfect snack for this time of year. The Greek yogurt adds a sweet and creamy topping, plus packs some protein into your diet.
Frozen Greek Yogurt Covered Raspberries
Ingredients:
1-2 cups fresh raspberries
1 (5.3 oz) container plain OR vanilla Greek yogurt (I used Chobani)
Directions:
Wash and dry the raspberries, then set aside.
Line a cookie sheet with parchment paper (or even aluminum foil).
Using a toothpick or even a wooden skewer, dip a raspberry in the yogurt and roll it around until all the sides of the raspberry are covered in yogurt. Place raspberry on cookie sheet and repeat until all raspberries are covered.
Place cookie sheet in the freezer and let freezer for 2-3 hours. Store them in the freezer in an air-tight container (or even put them in individual serving bags for when you need a quick snack!). 
This is a great project to let your kids help you with.
Looking for more healthy snack ideas?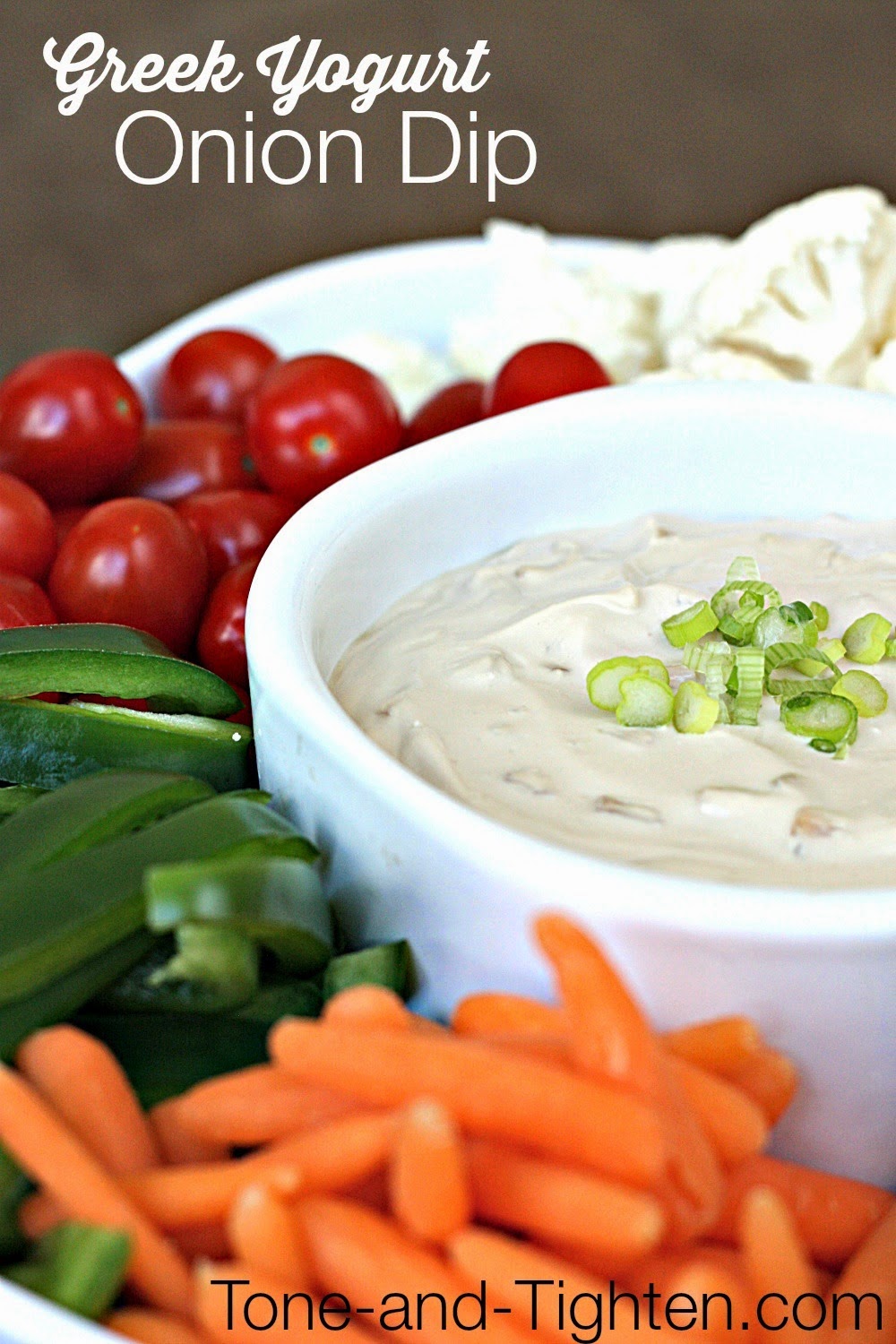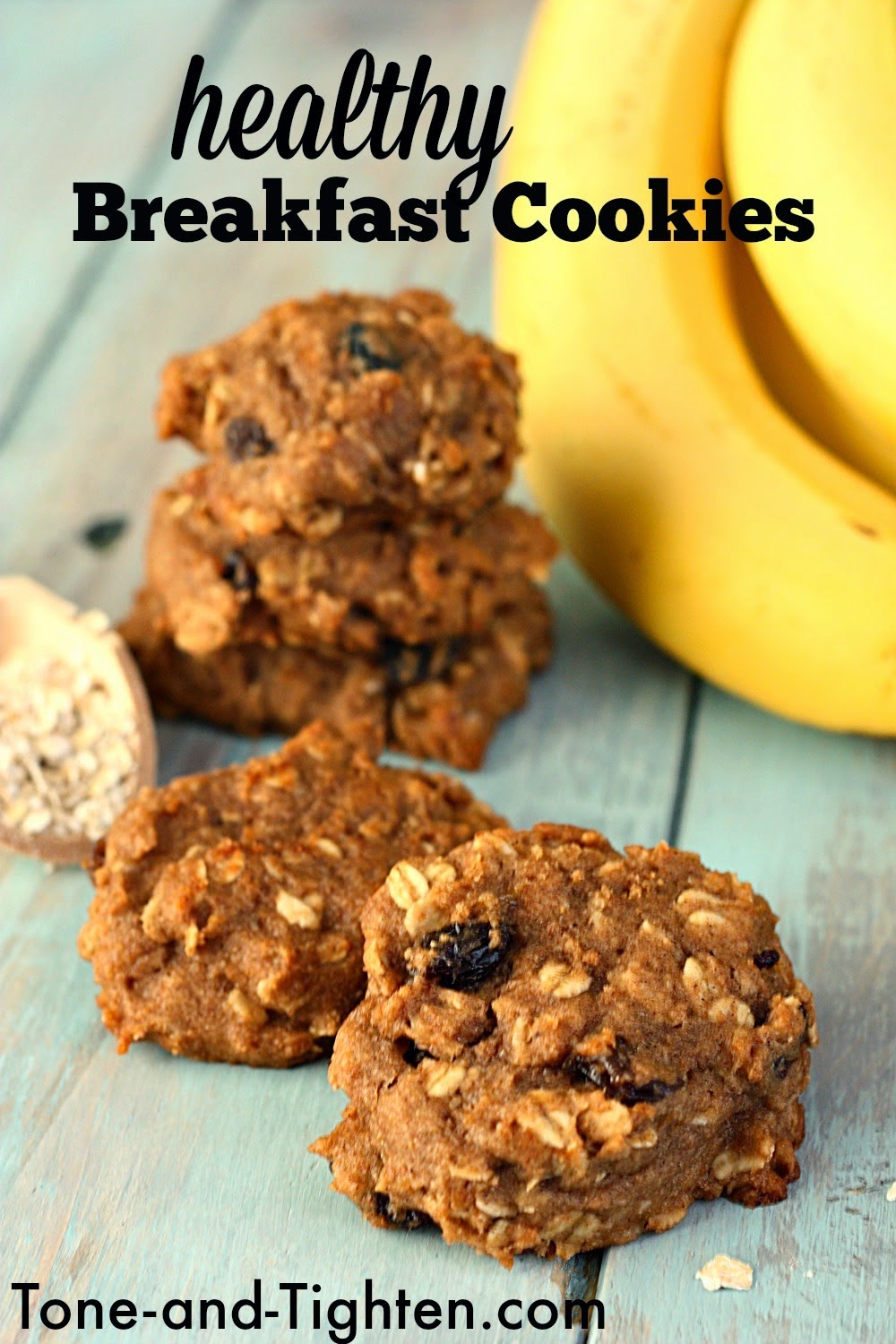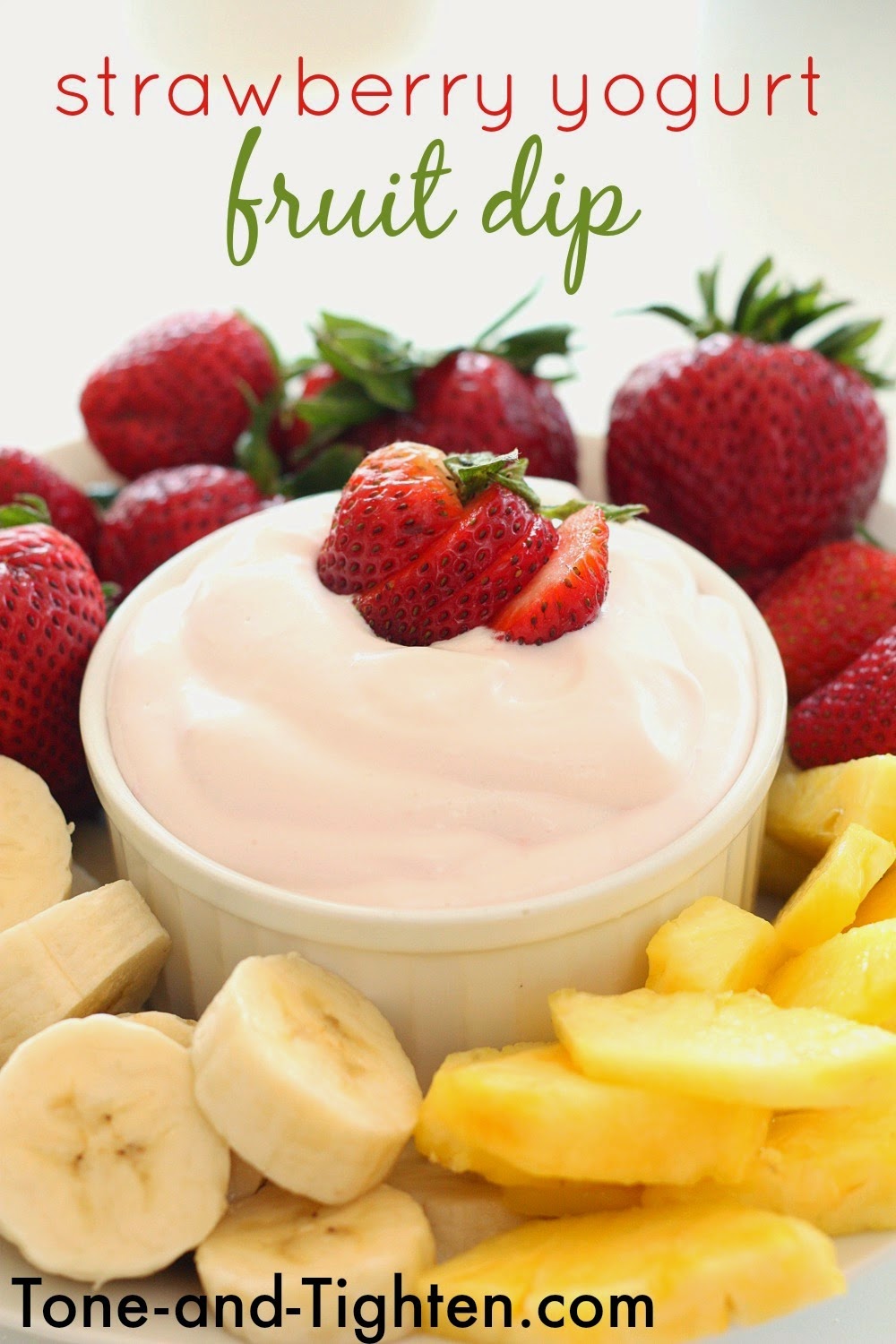 Make it happen,
Jared

By Jared Beckstrand
To view the rest of this post, be sure to head over to www.tone-and-tighten.com.
Have a great day!
Jared