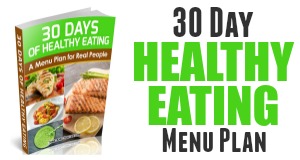 Wanting to eat healthier?
Be sure to check out our 30 Day Healthy Eating Menu Plan with recipes your entire family will love . . . just like these
chicken lettuce wraps!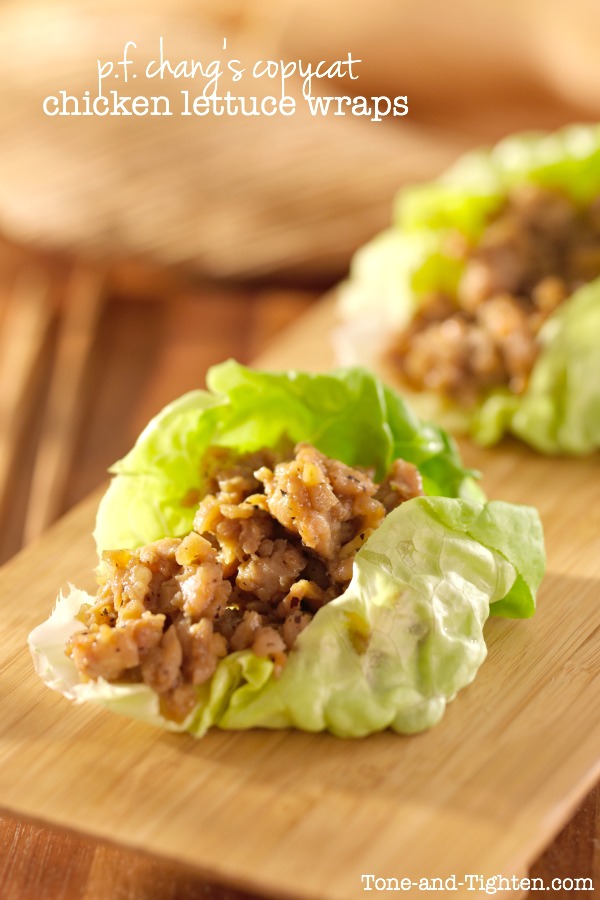 If you haven't tried the chicken lettuce wraps at P.F. Chang's, you are missing out!
These perfectly-flavored wraps are their most popular dish and after you make this recipe, you will soon see why!
Copycat P.F. Chang's Lettuce Wraps
Prep time:
Cook time:
Total time:
A copycat recipe of P.F. Chang's popular dish: Chicken Lettuce Wraps!
Ingredients
1 pound ground chicken
2 teaspoons sesame oil
1 cup mushrooms. chopped
6 basil leaves, finely shredded
3 tablespoons hoisin sauce, divided
3 tablespoons teriyaki sauce, divided
1 teaspoon ground ginger, divided
1 tablespoon soy sauce
2 teaspoons garlic, finely crushed
1 teaspoon cornstarch
lettuce leaves
Instructions
Pour sesame oil in a large skillet on medium-high heat.
In a large bowl, mix together ground chicken, mushrooms, and basil leaves. Set aside.
Make marinade by mixing together 1 tablespoon hoisin sauce, 1 tablespoon teriyaki sauce, 1 tablespoon soy sauce, 2 teaspoons garlic, and ½ teaspoon ground ginger. Pour marinade on top of ground chicken and mix until everything is thoroughly combined (I found that it was easiest to use my hands to really mix it all together).
Place chicken mixture onto prepared pan and cook for about 8-10 minutes or until chicken is almost cooked, stirring continuously.
While the chicken is cooking, make sauce using remaining ingredients: 2 tablespoons hoisin sauce, 2 tablespoons teriyaki sauce, ½ teaspoon ginger, and 1 teaspoon cornstarch.
Pour sauce over chicken mixture and let cook for 2-3 more minutes.
Arrange lettuce wraps by placing chicken mixture on top of leaves and rolling the edges around the mixture.
Recipe source: Fit Foodie Finds
Looking for more of our favorite recipes?