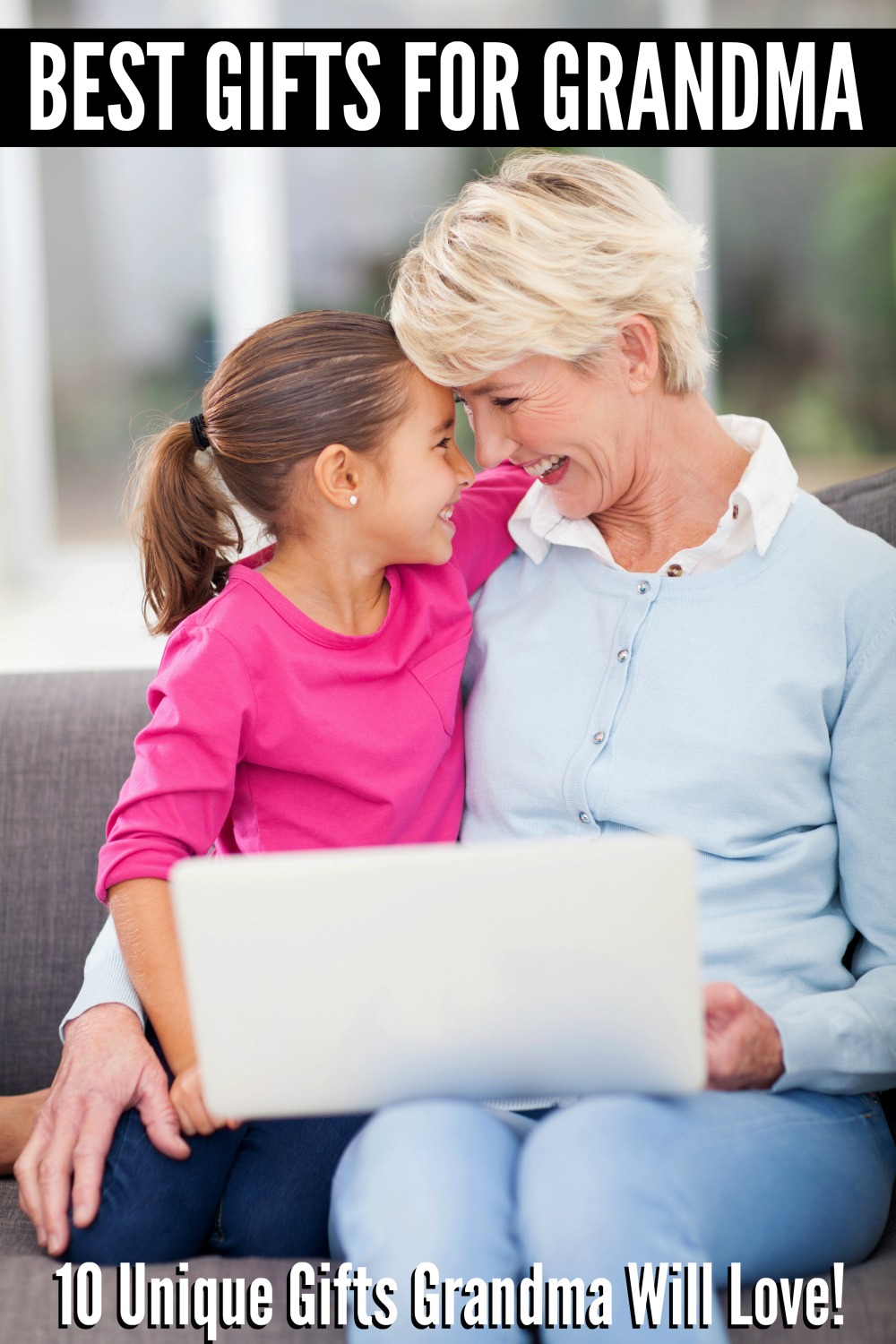 10 of the Best Gifts for Grandma
Grandma's are so fun to shop for because you know that they will love anything and everything you give them. Here are some great gift ideas that have great reviews.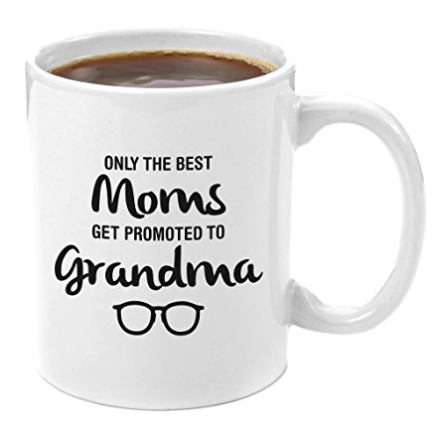 Best Moms Get Promoted to Grandma
This would be a darling gift for a grandma – or a way to tell your mom that she is becoming a grandma! 😉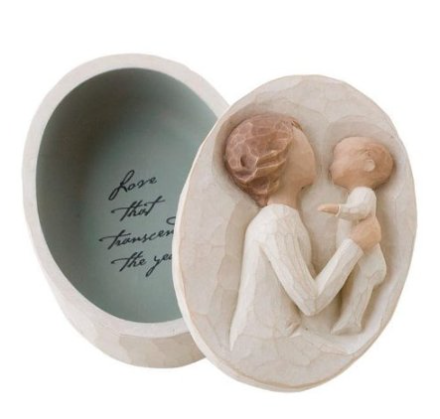 Willow Tree Grandmother Keepsake Box
If you haven't heard of Willow Tree before, they are beautiful hand-carved items and she has something for every occasion. This gorgeous box is the perfect for Grandmas – on the inside, it says "Love That Transcends The Years".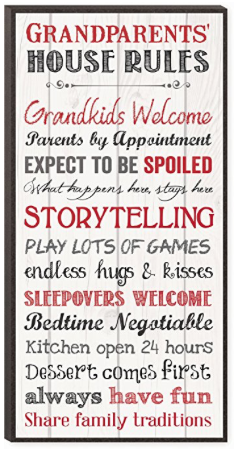 Grandparents' House Rules Sign
The rules are grandma's house are always fun . . . this sign is PERFECT!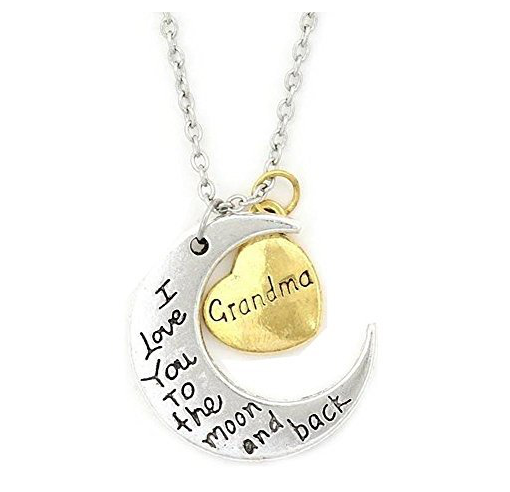 Grandma – Love You To The Moon and Back Necklace
This cute necklace is only $2.20! It would be the perfect stocking stuffer!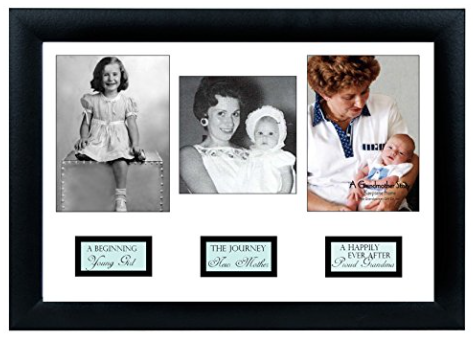 Grandma Keepsake Life Story Frame
If you want to make grandma cry happy tears, you will want to check out this beautiful frame! You put a picture of grandma, then one of grandma and her child, then another of grandma and her grandchild. 🙂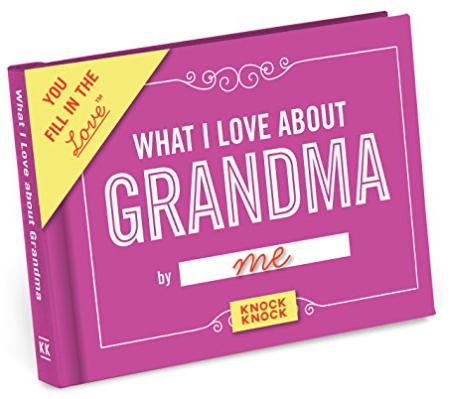 What I Love About Grandma Book
This is exactly what every Grandma will treasure for the rest of her life! I love that your kids can fill out the entire book and for under $10, it's totally worth it!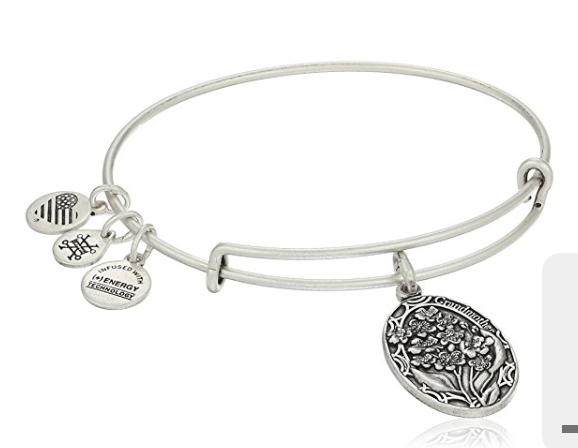 Alex and Ani I Love You Grandmother Bangle
These Alex and Ani bangles are SO HOT right now and this gorgeous one is perfect for grandma!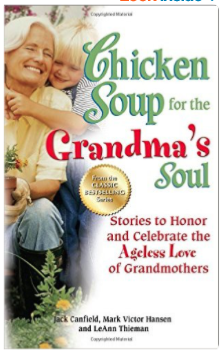 Chicken Soup for the Grandma's Soul Book
The stories in this are perfect for Grandma's – such a fun read for grandmas!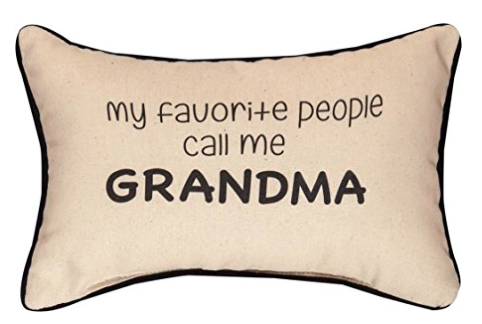 My Favorite People Call Me Grandma Pillow
The saying on this pillow is my favorite! Such a fun gift to have the grandkids give to grandma.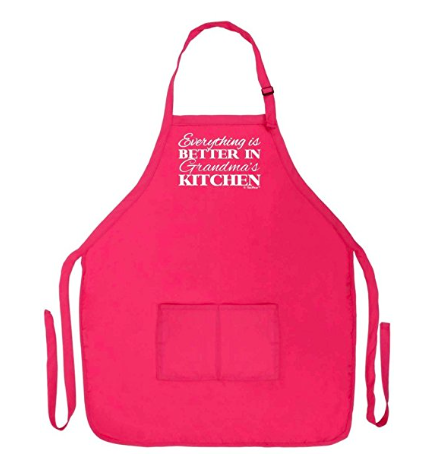 Everything is Better in Grandma's Kitchen Apron
How true is this saying?! My grandma is the best cook . . . as most grandma's are. 😉