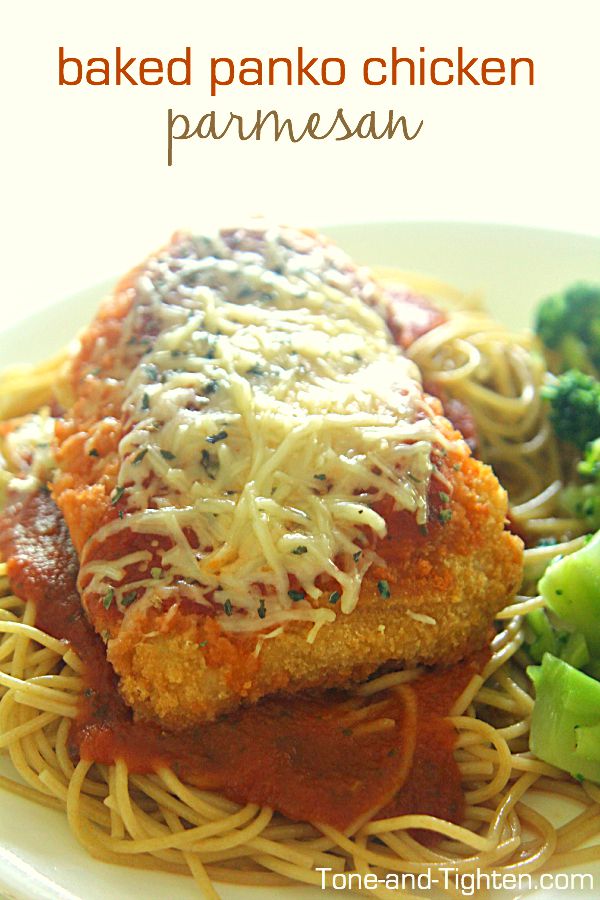 Sometimes comfort food (like Chicken Parmesan) can be loaded with fat and calories, but there are many ways to lighten them up and make them a little more healthy. This is one of my favorite ways to make chicken parmesan – instead of deep frying it, bake it in the oven! It still has all the flavor with a much smaller amount of calories.
Baked Panko Chicken Parmesan
Prep time:
Cook time:
Total time:
A healthy spin on chicken parmesan!
Ingredients
3-4 boneless, skinless chicken breasts (can also use chicken tenders)
1⁄3 cup fresh grated Parmesan cheese (shredded)
1⁄3 cup grated Parmesan cheese (powdered pizza topping cheese)
1 1⁄4 cups panko breadcrumbs
1 teaspoon Italian seasoning
1⁄4 teaspoon garlic powder
salt and pepper to taste
3 large eggs (beaten)
1 (26 oz) jar marinara sauce
Instructions
Preheat oven to 350 degrees.
Beat eggs in a small bowl. Spray a 15x10x1" baking sheet with non-stick cooking spray.
In a separate bowl, combine cheeses, bread crumbs and spices and mix well.
Dip chicken in egg, then bread crumb mixture, then egg, then bread crumb mixture again.
Place chicken on a prepare baking sheet and bake at 350 degrees for 30 minutes.
Remove from oven, top each chicken breast with a large spoonful of marinara sauce and a little bit of fresh grated Parmesan cheese (optional) and return to oven for 3-5 minutes (or until cheese starts to melt).
Serve over whole wheat pasta with additional marinara sauce and mozzarella.

Looking for more healthy recipes?
Check out some of my favorites: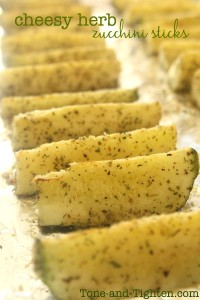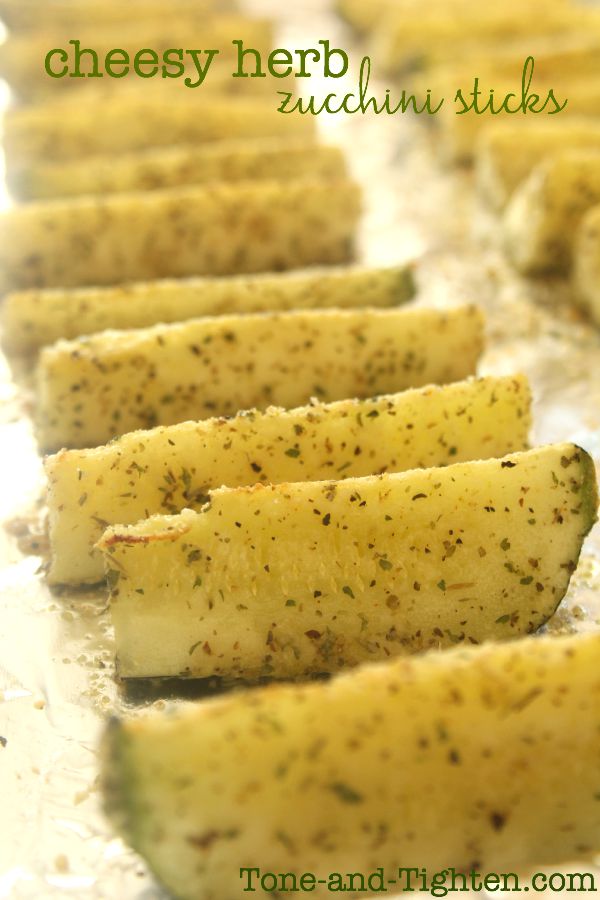 Cheesy Herb Zucchini Sticks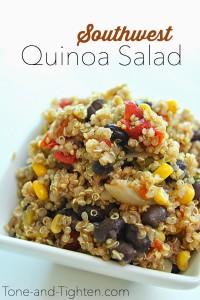 Southwest Quinoa Salad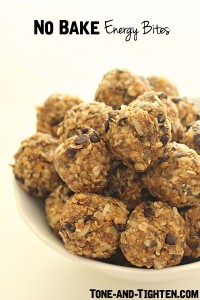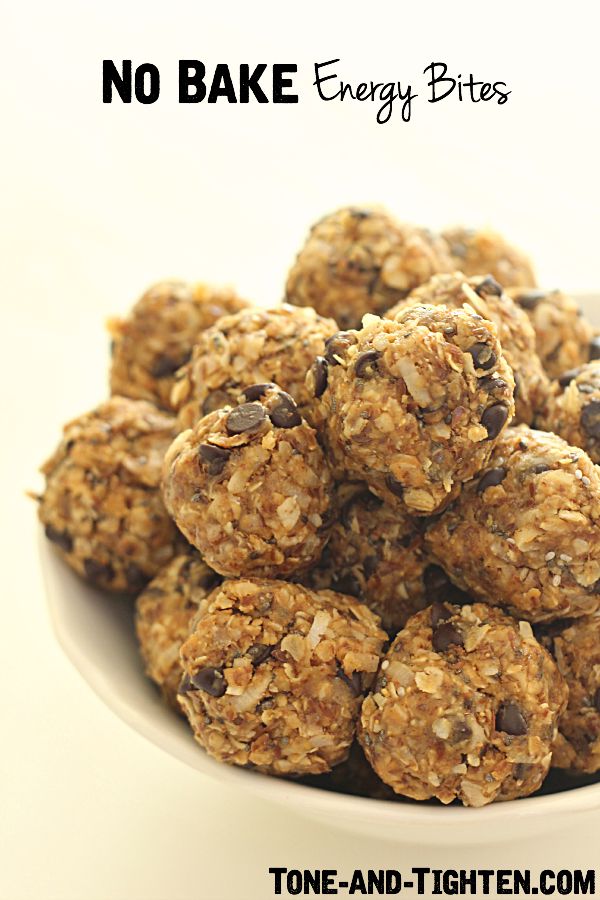 No Bake Energy Bites
Make it happen,
Jared