Got a lego lover in your house? Here are 10 things that they would LOVE to have: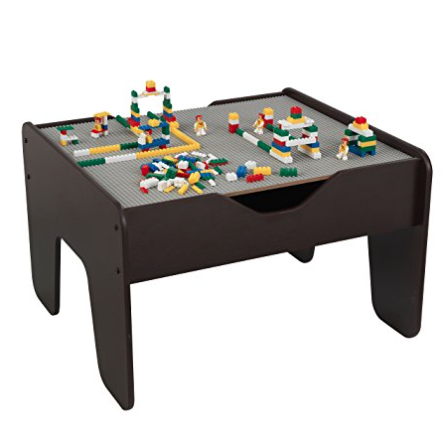 Lego Table
The best thing that we bought for our kids was a table with a table top that was compatible for playing legos on. They spend hours building cities and houses and I love that all their legos are kept in one place.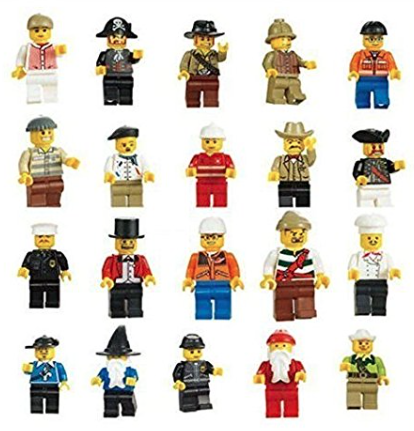 More Minifigures!
The Lego people can get expensive, but you can buy a lot of 20 mini figures for as low as $5 on Amazon!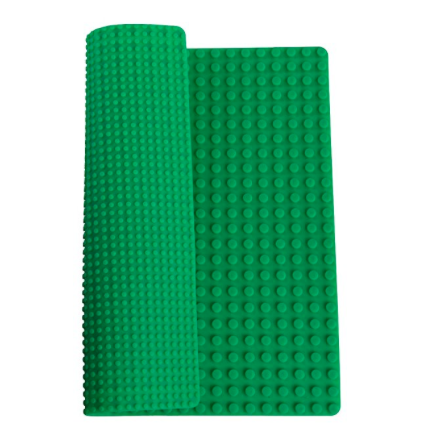 Roll-Up Mat
These are perfect to take on-the-go because you can roll it up and stick it in your purse. This works for Legos and Duplos.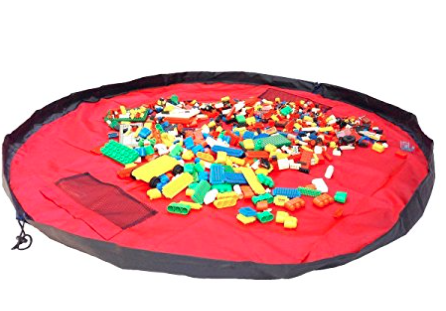 Lego Clean Up Mat
The best $5 you'll ever spend! I love that they can play on the mat and then just cinch it up when they are finished playing the legos are all cleaned up!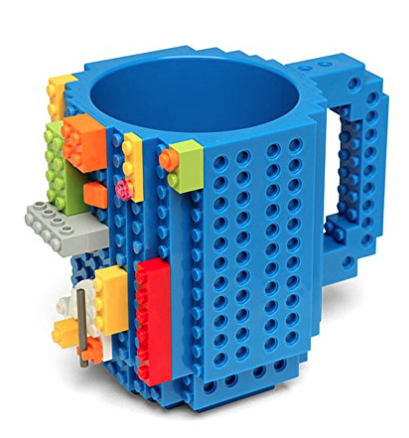 Lego Mug
How cute is this? Drink your drink and play legos at the same time! This is so fun!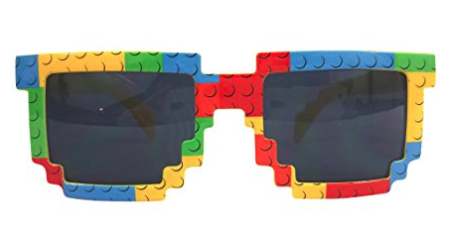 Lego Sunglasses
These are so fun for kids! My little guy would flip out!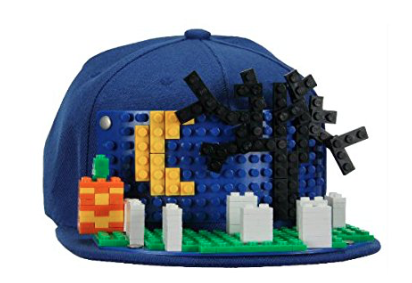 Lego Hat
You can actually build with legos on the front and the brim of this hat!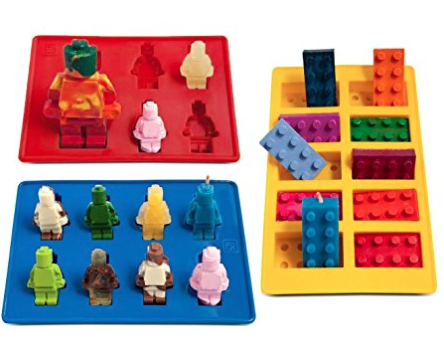 Lego Molds
These come with 3 different molds and you can use them to make chocolates, candy, ice, or even crayons! We even used them to make jell-o jigglers and the kids loved them!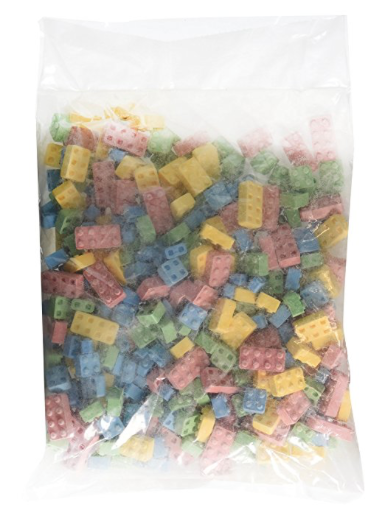 Candy Blocks
I got these for my kids once and they played with them for so long! So they are not only a treat, but also a toy!