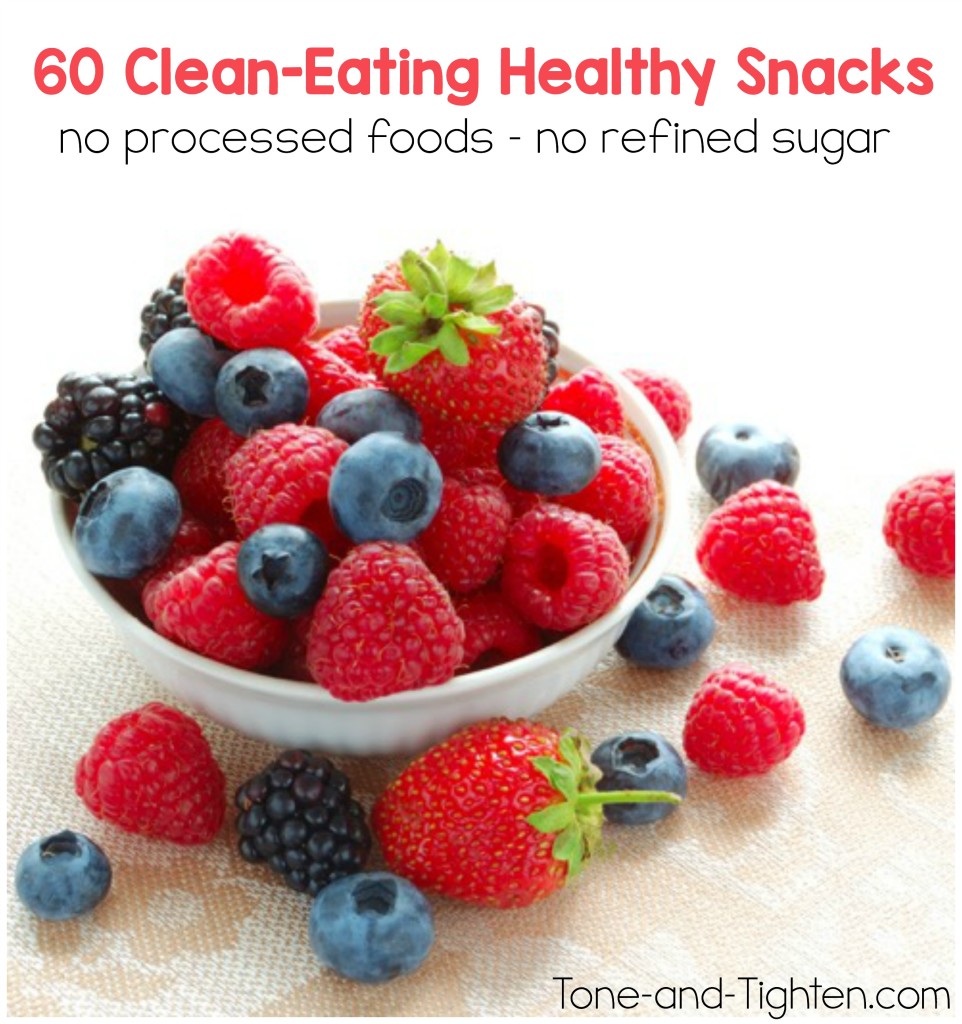 Need some healthy snack ideas? I love these ideas because all of them are what I would consider "clean-eating" snacks, meaning that they are not processed or refined and are as close to their natural state as possible. These days our diets are so full of processed foods and even many foods that are marked as "healthy" are anything but! There have been many studies have shown that diets that have a lot of fruits and vegetables can prevent certain life-threatening conditions and diseases, such as high blood pressure, type 2 diabetes, and cardiovascular disease.
One rule of thumb is to also shop the perimeter of your grocery store- most of the least processed foods will be found there! Also, if there are ingredients in the food you are eating that you cannot pronounce, then you should not be eating it.
Without further adieu, I give you 25 of my favorite clean-eating snacks- keep as many as possible on hand at all times for when hunger hits:
Fruits:
grapes (especially good frozen!)
cantaloupe
watermelon
apples
bananas
oranges
strawberries
raspberries
mangoes
grapefruit
honeydew melon
peaches
nectarines
blueberries
plums
pineapple
pears
Vegetables:
carrots
cucumbers
tomatoes
spinach (great for green smoothies)
kale
zucchini
green beans
celery
broccoli
peas
cauliflower
asparagus
sugar snap peas
green bell pepper
cherry tomatoes
edamame
sweet potatoes
red bell pepper
Snacks to keep in your pantry:
almonds
cashews
walnuts
pecans
pistachios
peanuts
trail mix
granola
almond butter
whole grain bread
dates
unsweetened applesauce
unstweetened raisins
air-popped popcorn (this is my favorite popcorn popper)
natural peanut butter (no sugar added)
dried fruit chips (no sugar added)
Lara Bars
Kind Bars
Snacks to keep in your fridge:
cheese sticks / string cheese
Greek yogurt (I prefer Fage brand)
hard-boiled eggs
hummus
pickles
bagged salad
fruit-infused water (this is my favorite water bottle to make this)
 Did I leave off one of your favorite clean-eating snacks? Please help me to grow this list – I would love to have you share it in the comments below!
Make it happen,
Jared