Workouts, healthy recipes, motivation, tips, and advice all right to your inbox! Subscribe to Tone-and-Tighten.com RIGHT HERE and get our FREE "Beginner's Guide To Weight Loss" ebook!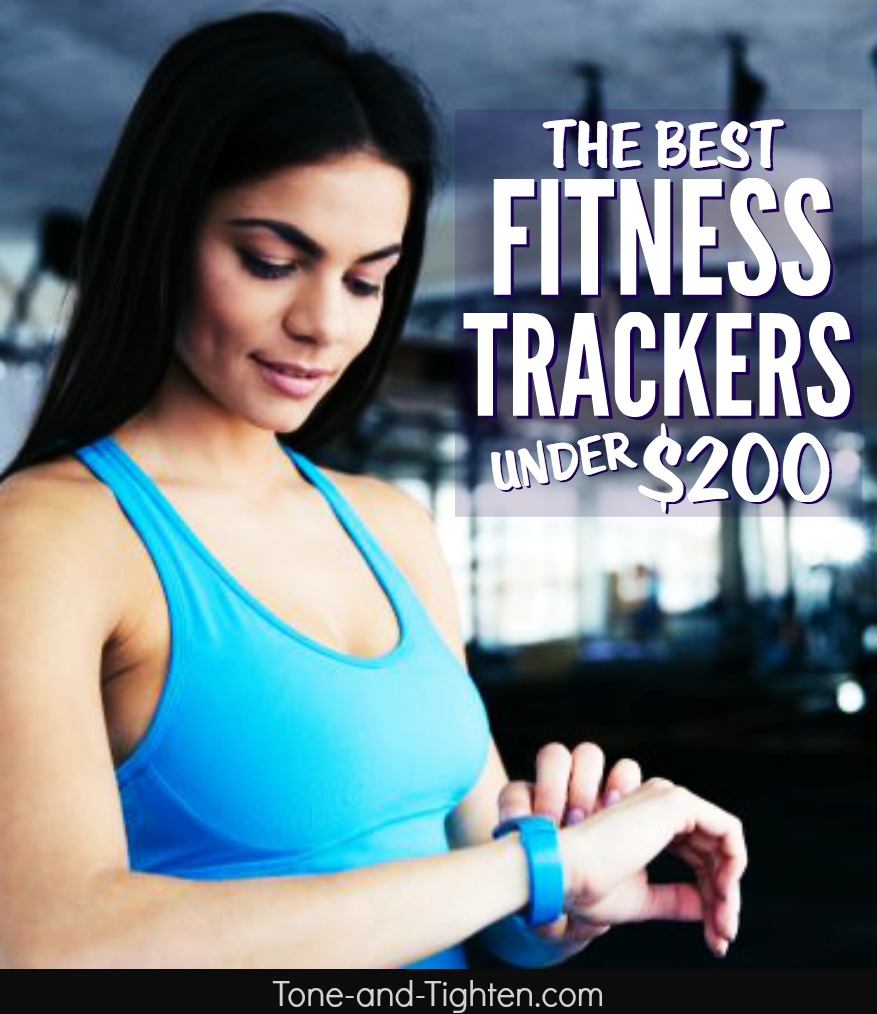 Okay seriously – these things are everywhere!!
Remember when watches just used to tell time? It was back in that archaic time when phones used to just make phone calls! Nowadays your watch should also track your steps, monitor your calories, count flights of stairs, analyze your sleep patterns, and even track your heart rate. With all these new advancements with these gadgets and all the new tech that's coming out, how do you know which one is the best for you? Better yet – how do you know which one you should get without spending a bundle on un-needed bells and whistles? Well you've come to the right place. I've sifted through the majority of fitness trackers available to come up with my top 5 recommendations based on usability, features, accuracy, and price. With no further ado, let's get to it! 

One of my all-time favorites; often seen on my own wrist! If you're looking for a consistent tracker that is stylish and performs well in almost any circumstance look no further than the FitBig Charge 2. Along with the usual steps and sleep tracking (along with the amazingly user-friendly FitBit app), the Charge 2 also continuously tracks heart rate, monitors resting heart rate, and provides your VO2max (the gold standard in gauging your fitness level). While the screen is limited and the functionality of the tracker could be improved (the majority of adjustments to your settings has to be done on your device through the app), what you get for your money is absolutely well worth it. Get yours for $149 on Amazon.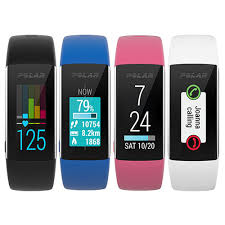 Sleek, stylish, and functional. The Polar A360 also features wrist-based heart rate monitoring, but it will also take that data and provide real-time recommendations about increasing or decreasing your intensity based on your goals. In addition to 24-hour activity monitoring, you can also set up the A360 to get smart phone notifications right to your wrist. I'm also a huge fan of the Polar "Flow" app; be warned that it is a little more complex than others out there, but the amount of information it provides you is astounding! If you're into crunching numbers to make your fitness work for you – Polar is unparalleled in the data it can provide for you. Get yours for $174 on Amazon.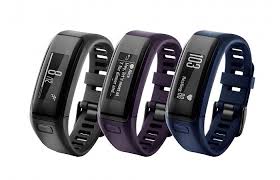 One of my favorite trackers put out by a company that's been in the game since the beginning. The VivoSmart HR displays steps, distance, calories, heart rate, floors climbed and activity intensity; but will also receive text, call, email, calendar and social media alerts. I'm a fan of the huge, interactive touch screen and its ease of use. It not only tracks the intensity of your workout based on your heart rate, but your intensity minutes as well to give you an idea not only of how hard you worked out, but for how long. The other bonus the Garmin boasts is that it's waterproof up to 50 meters; however on the downside there is no "swimming" activity mode. Finally I love that the VivoSmart offers an activity reminder; when you've been sedentary for too long it gives you a little vibration reminder to get up and get moving. Get yours for $149 on Amazon.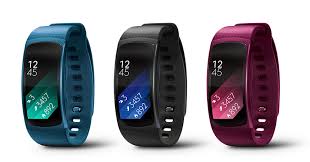 Samsung first broke onto the fitness tracker scene with the Gear Fit, and has only improved since then. With the release of the Gear Fit 2 you get just about as much out of  a fitness tracker as possible. Track your steps, activity intensity, and heart rate, but also oh so much more! Like other models we've discussed the Gear Fit 2 will send you call and text notifications, but it also comes loaded with a great built-in GPS that will track your run route without the need to take your phone with you. Finally – you can actually your favorite music on Spotify and load the Gear Fit 2 with up to 500 of your favorite songs! Then use the bluetooth connectivity to connect with your wireless headphones and you're good to go! My negatives for this one are that it's water-resistant only (not waterproof – can't submerge it) and that the app connects to Android devices only. Get yours for $189 on Amazon.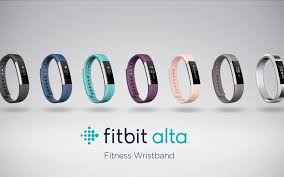 For those who prefer a little more style and a little less gadget, look no further than the Alta by FitBit. It's more subtle and can be tricked out with multiple interchangeable bands so you're sure to find something that matches your style. The Alta is an all-day fitness tracker, gives you reminders to move when you've been sedentary too long, gives call/text reminders, and offers SmartTrack auto exercise recognition (it can tell when you're working out). The only mark I feel that the Alta misses is that it does not offer heart rate monitoring. Because of that, however, you can pick one up for a lot cheaper than some of these other models presented in this post. Get yours for $129 from on FitBit.com.
Introducing the all-new BONUS tracker that everyone will soon be talking about!
Obviously fitness trackers are here to stay. With constant advances in technology and fitness they're only going to get better, more accurate, and more functional. I also wanted to introduce you to the future of your fitness tracker and offer you a chance to be among the first to own one…
Introducing…
LVL (pronounced "Level") by BSX Technologies
With LVL you get all the basics you would expect with a wearable – it tracks your activity (steps, floors climbed, etc), calories burned, heart rate, and sleep, but it offers two all-new technologies that I haven't seen before in fitness trackers that I feel will truly be the future of wearable technology…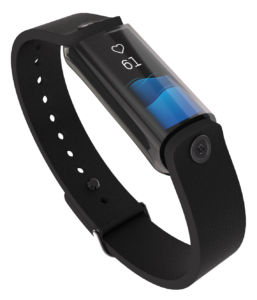 1. Hydration monitoring: People are poor judges of how much to drink – Studies show that hydrating by thirst alone results in only 30-70% consumption of the volume of sweat lost. This can affect performance (1 to 2% dehydration can lead to 5.8% performance decline in sports), recovery (people who are dehydrated do not sleep as well), weight (the body confuses hunger & thirst; leading people to eat more than they should) mood disturbances, impaired memory, and more.
LVL uses state-of-the-art red light technology to monitor your hydration and will give you reminders when you're not getting enough to drink. This has huge implications on one's health, mood, and overall well-being. Read more about the importance of hydration and hydration monitoring here.
2. Red Light Monitoring Technology: Have you ever noticed that the majority of hear-rate monitors in wearable trackers shine a little green light on the back of your wrist? Green light technology is traditionally used in wearables due to scientific simplicity. It's used by product companies due to (1) speed to market (2) lower research and development costs (higher profitability). Unfortunately green light is severely limited in both accuracy and in what it can measure. 
While other wrist-based wearables use green light, LVL uses red light (actually near-infrared light – aka NIRS). Red light is traditionally used in the hospital and in medical applications due to accuracy and breadth of measurement capabilities. Red light can look 10x deeper into the body and measure 10x as many physiologic signals simultaneously, all with industry leading accuracy. To read more about this all-new red light technology check out this article.
Right now LVL is only available as a Kickstarter, but seeing as how they've already been pledged over 1/2 a million dollars you can bet that you'll be seeing these everywhere real soon. To get your LVL Hydration and Activity monitor you can check out more information at this link.
As always, if you have any questions or comments about any of the information presented in this post please don't hesitate to ask! Leave a comment below or you can always email me at jared{at}ToneAndTightenFitness.com
Make it happen,
Jared