Weekly highlights, new giveaways, and BONUS workouts!
Subscribe to our email list by using the red box at the top of this page.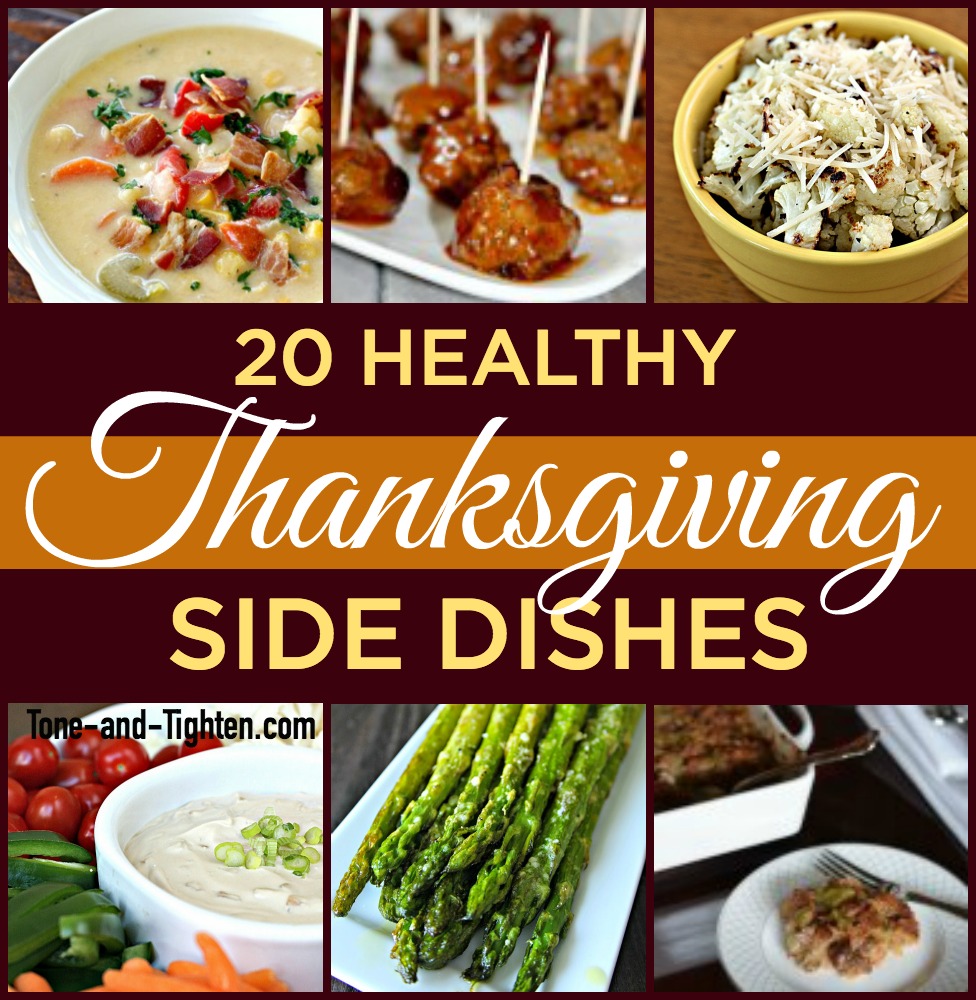 Heads up! Thanksgiving is exactly one week from today! If your holiday is anything like mine, there will be lots of family, lots of football, and (of course) lots of eating! This holiday was pretty much designed to wreck diets, but it certainly doesn't have to! There are so many healthy options out there for Thanksgiving side dishes; today I wanted to share a few of my all-time favorites! Check out these 20 healthy and delicious Thanksgiving side dishes that you can serve on (or take to) the big day… 
Got social media?? Follow T&T on Pinterest, Google +, Facebook, and Twitter!
Looking for more healthy and delicious recipes?
Tone and Tighten has you covered! CLICK HERE to be taken to our recipe index where you will find hundreds of recipes that are simple to prepare and oh-so-good for you!
Make it happen,
Jared