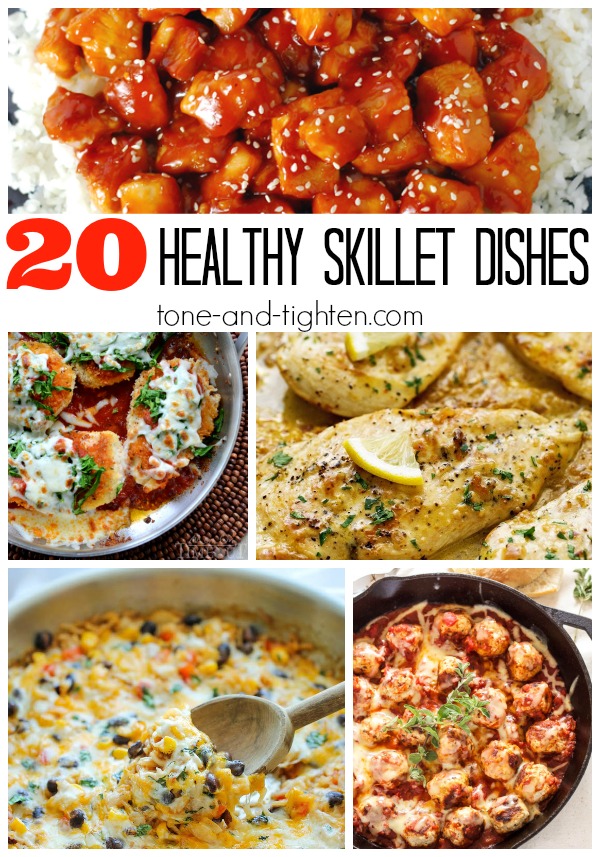 One dish and dinner is done!
These are 20 of my favorite healthy recipes that you can make in a skillet . . . because no one likes doing dishes, right?!
Click on the pictures below to get each recipe.
If you love easy dinners like these skillet dishes, be sure to check out my newest eBook: 30 Days of Healthy Eating. I put together 30 days of menu plans – breakfast, lunch, dinner, and two snacks- that will help you lose weight and feel healthy. The best part? They are recipes that are family-friendly, so you don't have to have a special diet that different from your other family members. All nutrition facts are included so that you know exactly what you are eating.