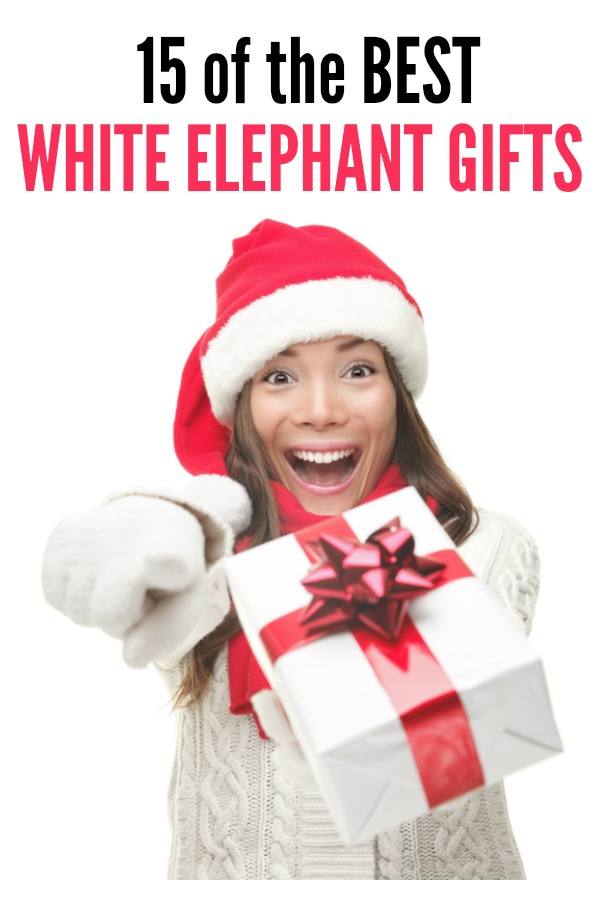 Every year in my family we do a white elephant gift exchange – which turns into "who can find the funniest gift" contest. 🙂 These presents are pretty hilarious!!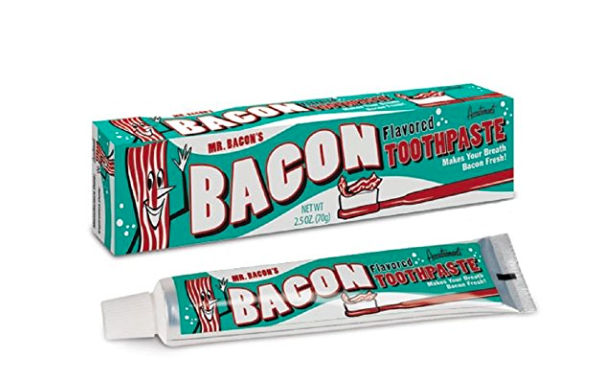 Bacon Flavored Toothpaste
This actually sounds like it could be quite delicious . . . 😉 Your breath might be a little different afterwards though. Ha ha!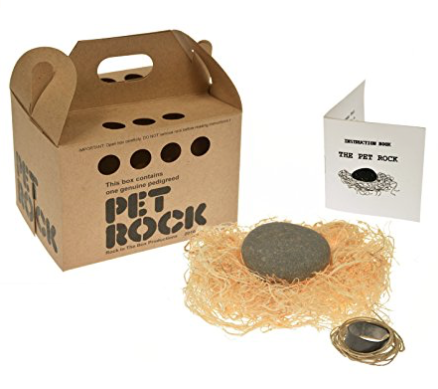 Pet Rock in a Box with a Walking Leash
This is my kind of pet!!! 😉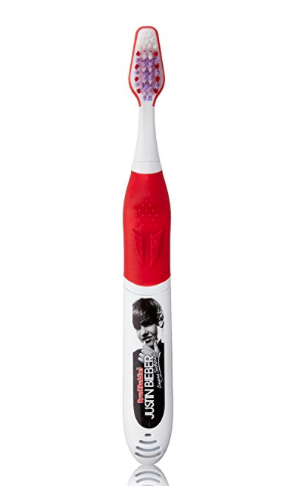 The Justin Bieber Singing Toothbrush
This is the toothbrush that dreams are made of!! Ha ha! But for reals . . . that's kinda frightening.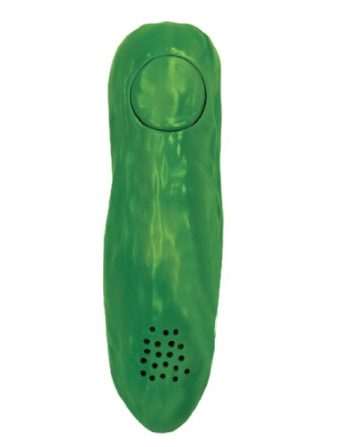 The Yodeling Pickle
In the description, it says that it's great for the person who has everything except a yodeling pickle . . . ha ha ha! It's just so random that it's funny!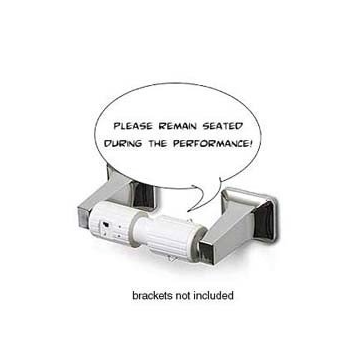 Talking Toilet Paper Spindle
This is hilarious! You can actually record your own personal message if desired!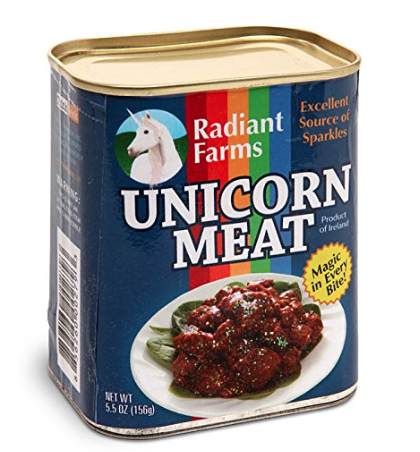 Unicorn Meat
Such a rare find!! But there is magic in every bite and it's also an excellent source of sparkles!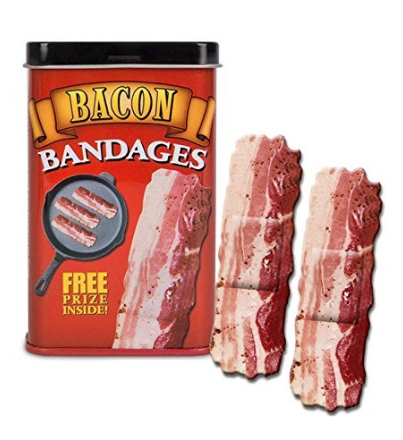 Bacon Band-Aids
These are probably the coolest bandaids that I have ever seen!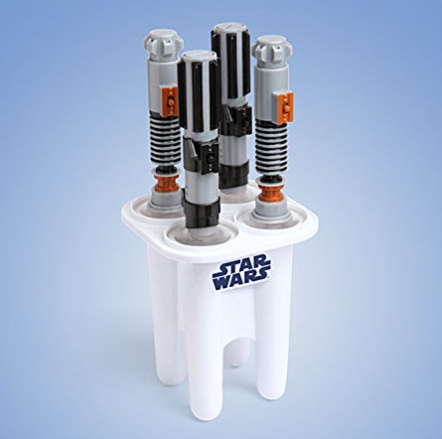 Star Wars Lightsaber Ice Pop Maker
The Star Wars lover in your life may think that this is the coolest thing ever . . .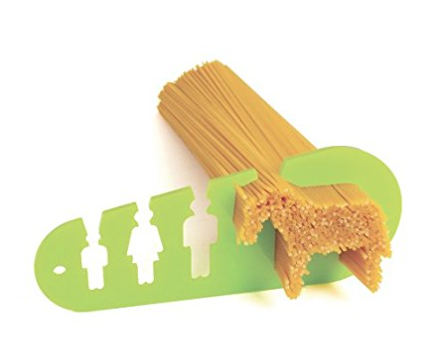 Hungry as a Horse Pasta Measurer
This is just so funny and random . . .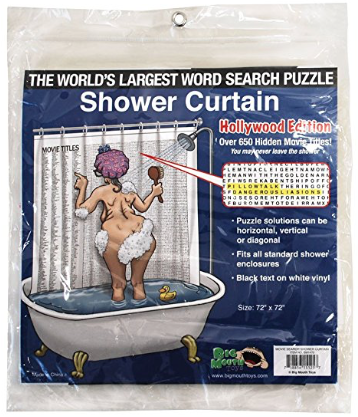 World's Largest Word Search Puzzle Shower Curtain
Showers are no longer boring!! Ha ha ha!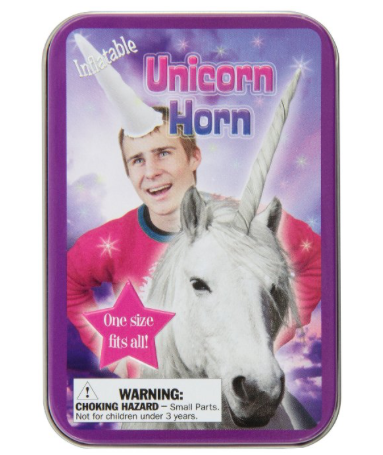 Inflatable Unicorn Horn
Just when you think you have seen it all . . . also, one size fits all!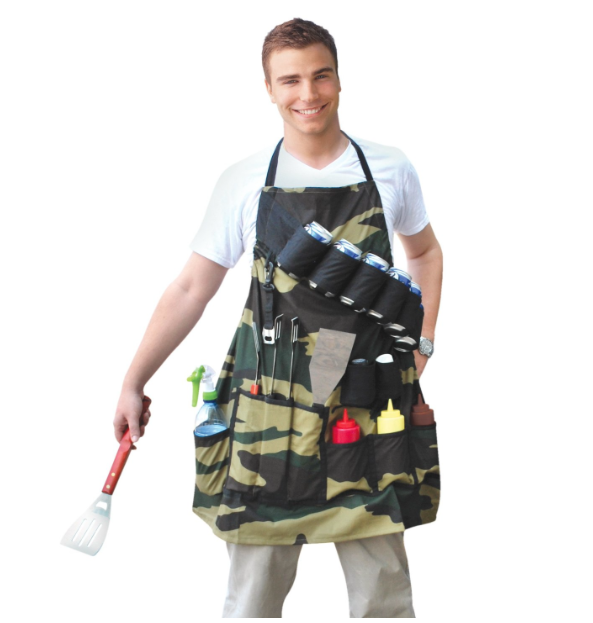 The Grill Sergeant BBQ Apron
There is a pocket, loop, or holder for everything one would need for the perfect BBQ!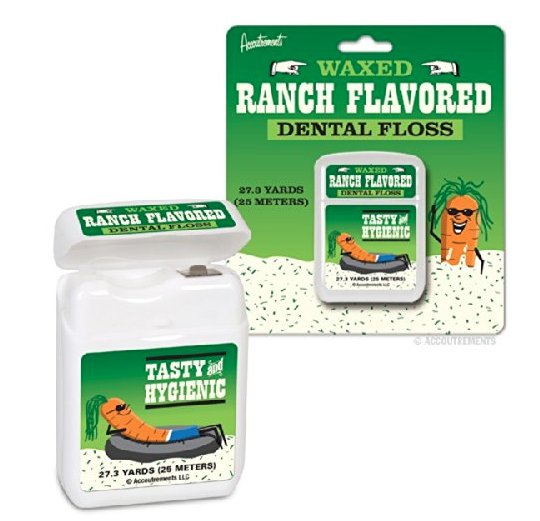 Ranch Flavored Floss
I do love ranch on just about everything . . . this floss may be my new favorite thing!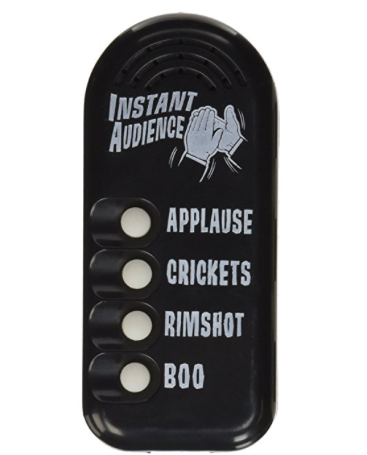 Instant Audience
For when you need a little ego boost or fan support!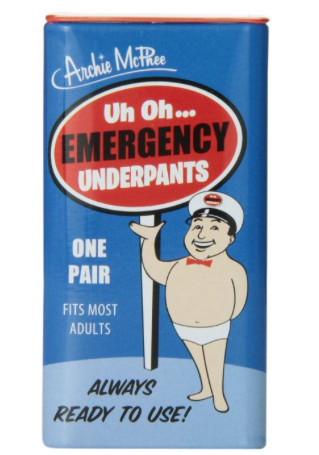 Emergency Underpants
Not only does this make a great gift, but they are super useful as well!!
Do you have an epic white elephant gift? We would love to hear about it in the comments!