An effective first trimester pregnancy workout to target key muscles for pregnancy. 6 great exercises to strengthen your hips, back, butt, and core to ensure a strong, healthy, and happy pregnancy.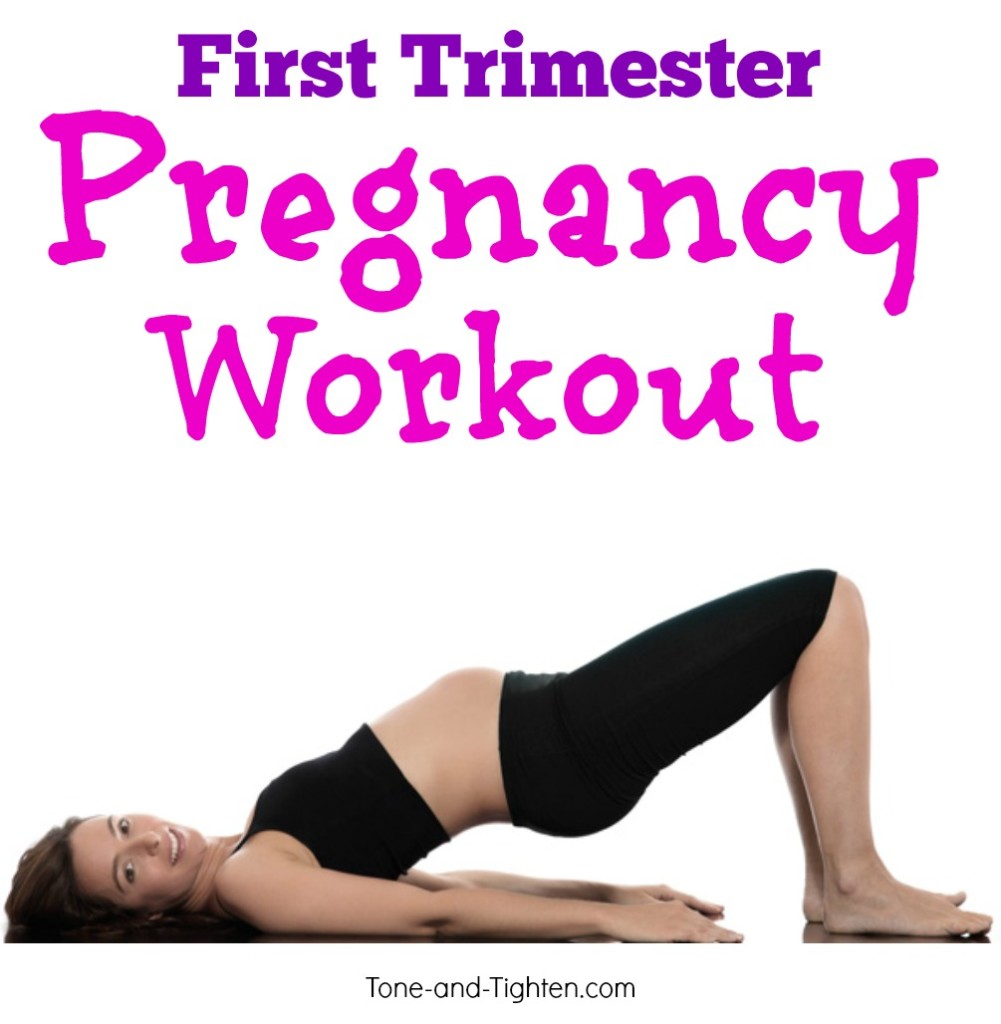 First Trimester Pregnancy Workout
Plie Squats
Push ups
Side Plank
Star Lunges
Bent Over Dumbbell Rows
Bridges
Keep reading for a step-by-step guide with pictures, videos, and descriptions of each of these exercises for a great workout during your pregnancy.
===========================
Eliminate guesswork and confusion and start seeing results.
Subscribe to Tone-and-Tighten.com and get our FREE "7-Day Workout and Healthy Menu Plan" delivered daily right to your inbox. CLICK HERE to get it.
===========================
First and foremost, CONGRATULATIONS!
I assume if you're reading this post there will be a pretty significant life change for you in the next 6–9 months.
Truth be told, someone near and dear to us just announced that she was pregnant (NOT my wife) and was asking about some workouts that would be safe for her to do.
I told her that I would come up with something for her and voila – here we are.
In all honesty, pregnant patients are among my favorite to work with. Strengthening key muscles in your back and hips can result in a much healthier (dare I say happier) pregnancy.
Today I wanted to share a simple workout that you can do throughout your first trimester (as you feel up to it) to stay strong and healthy and carry your baby safely….