Sugar can go by quite a few different names. In order to achieve your health and fitness goals it is imperative that you know what you're putting into your body. Today we're talking all about sugar and what are some other names that sugar goes by.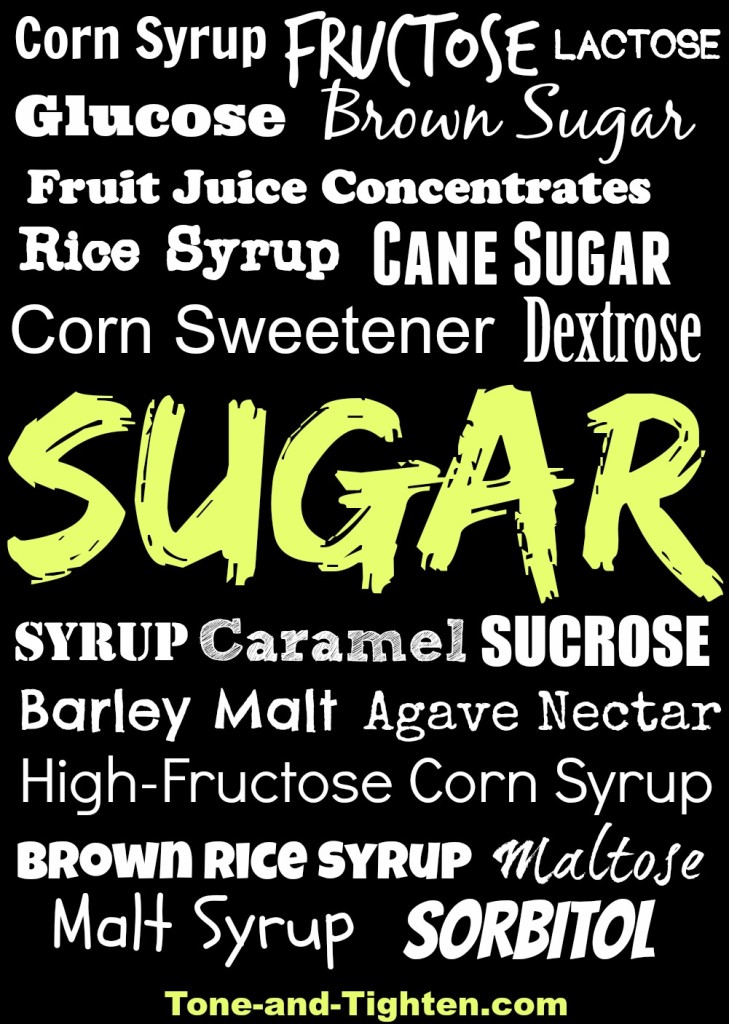 It's incredible to me how many sweeteners, additives, and preservatives are put in our food these days.
I am a compulsive reader of food labels and quite honestly, things are getting scary back there!
One of the best ways you can make sure your diet is on point is to know exactly what it is you're putting in your body.
For that reason today I wanted to share with you a little history about why your food labels look the way they do as well as inform you of some of the common aliases by which sugar is known.
…