15 Waist Training Workouts to tone your abs and tighten your stomach. If you're after 6-pack abs and a slender hourglass figure – these workouts feature the best core exercises to do exactly that.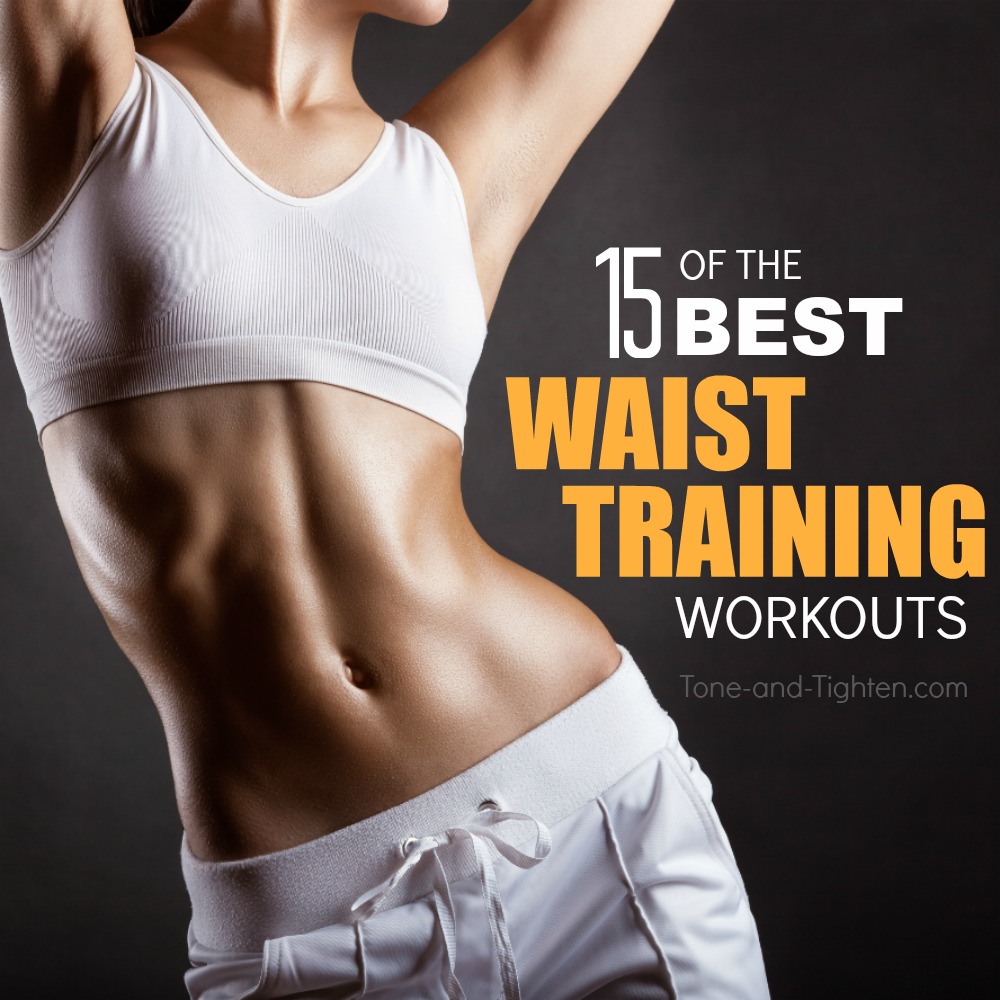 "Waist training."
I'm sure you've heard of it; maybe even seen it a few places (thank you Kardashian sisters and social media feeds worldwide).
If you haven't seen it, it's basically a corset.
You cinch up a piece of fabric around your middle that keeps everything "sucked in" and "tight".
While this is a great temporary fix and will help you with your figure for one night or the duration of the time wearing it, there is actually zero evidence that it helps in the long run.
By simple wearing one of these "waist trainers" you're not burning any calories, strengthening any core muscles (you're actually weakening them as you rely on the corset to perform your muscles' role of core stabilization), or losing any inches.
Basically, there are a lot better uses of your time… like exercising…
=================================================
Workouts, healthy recipes, motivation, tips, and advice all right to your inbox! Subscribe to Tone-and-Tighten.com RIGHT HERE and get our FREE "Beginner's Guide To Weight Loss" ebook!
=================================================
I've got your "waist training" right here!
If you're looking to whittle your middle, increase core strength, and get that "hourglass" figure you've always desired, don't reach for the waist trainer… reach for your exercise mat instead!
Today I wanted to share with you my answer to "waist training" – 15 of the best ab/core/midsection workouts you can do that are going to help you slim down your midsection and add crazy awesome stomach definition!
If you're looking for real-life "waist training" then buckle up – you've just landed in the right spot!!…