Fresh green beans coated in bread crumbs and baked until crispy. A healthy green bean recipe that's sure to be a hit. This oven-baked green bean fry recipe will not only boost your veggie intake, but give you some essential nutrients from the green beans such as Vitamin C, fiber, Vitamin A, potassium, folate, iron, and more.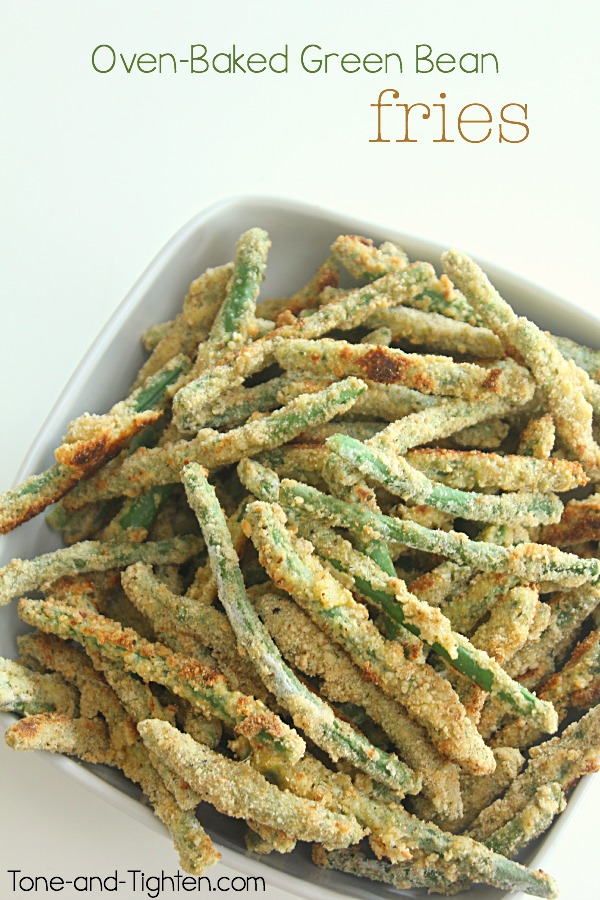 Oven Baked Green Bean Fries
Keep reading for the recipe. 
===========================
Eliminate guesswork and confusion and start seeing results.
Subscribe to Tone-and-Tighten.com and get our FREE "7-Day Workout and Healthy Menu Plan" delivered daily right to your inbox. CLICK HERE to get it.
===========================
Finding vegetable dishes that my kids can eat is sometimes a challenge . . . but this one is a winner with kids, picky eaters, vegetable haters, and anyone else who might struggle with eating their vegetables.
Delicious, fresh green beans that are lightly breaded and baked to perfection.
Our kids love green beans; when we offered these to them in the form of a "fry" they thought it was the coolest thing. They even came back for seconds.
Since that time, this one has become a staple at our house. 
We hope you'll enjoy it as well.
…