Looking for just the right workout to get your arms and legs looking great? This is a 10-day workout routine for arms and legs. Here you will find 5 killer arm workouts and 5 burning leg workouts to increase strength, sculpt muscle, and tone and tighten. These workouts are quick and easy to fit into any schedule, and will bring amazing results.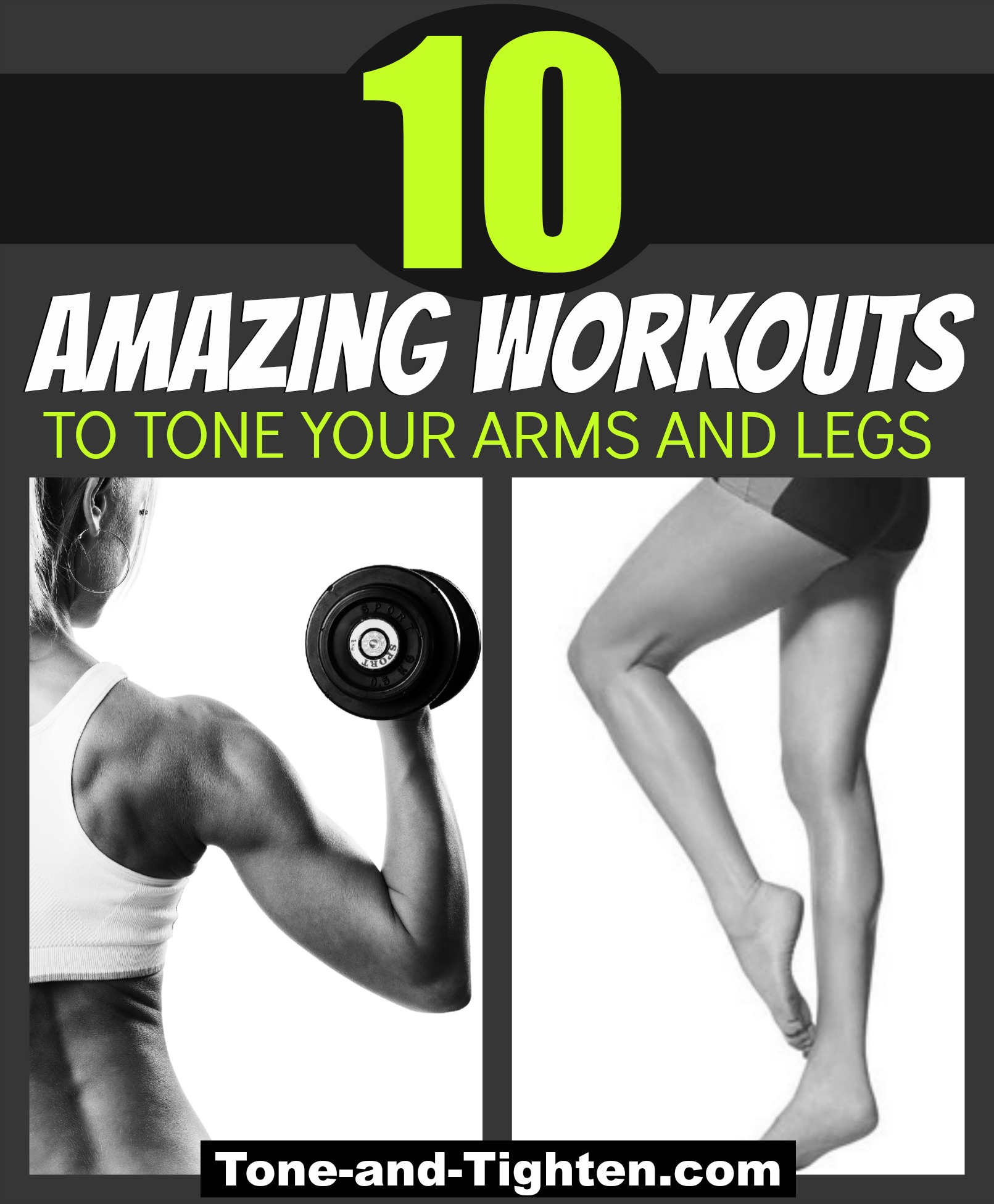 10 Amazing Workouts to Tone Your Arms and Legs
10 Minute Tank Top Arms
Lower Body Shred Video Workout
Arm Pyramid Workout
30 Minute Dumbbell Leg Workout

Burn 100 Calories in 10 Minutes – Burn Your Arms Off Workout

Amazing Inner Thigh Workout

Eliminate Arm Jiggle Workout

Killer Leg Workout

15 Minute Arm Workout Without Weights

Hot Legs Workout
Keep reading for the descriptions of each of these exercises. 
===========================
7 Days of awesome at-home workouts and delicious dinner recipes – delivered daily right to your inbox!

Sign up for our all-now "7-Day Home Workout and Recipe Plan" by clicking RIGHT HERE!
===========================
Have you always wanted more-toned, defined arms? What about shapely, tight legs? Well you've come to the right place!
Today on Tone and Tighten I wanted to share TEN of our best, most-effective workouts to tone and tighten your arms and legs.
That's 5 awesome arm workouts and 5 burning leg workouts to increase strength, sculpt sexy muscle, and (of course) Tone and Tighten.
You can choose to do them all this week (one arm workout and one leg workout per day for 5 days) or choose the 5 that look the best for your personal goals; the important thing is that we make this week legendary.
Ready? Let's do this.
…