20 of the best exercises to tone and strengthen your inner thighs. No equipment required for this amazing at-home thigh gap workout.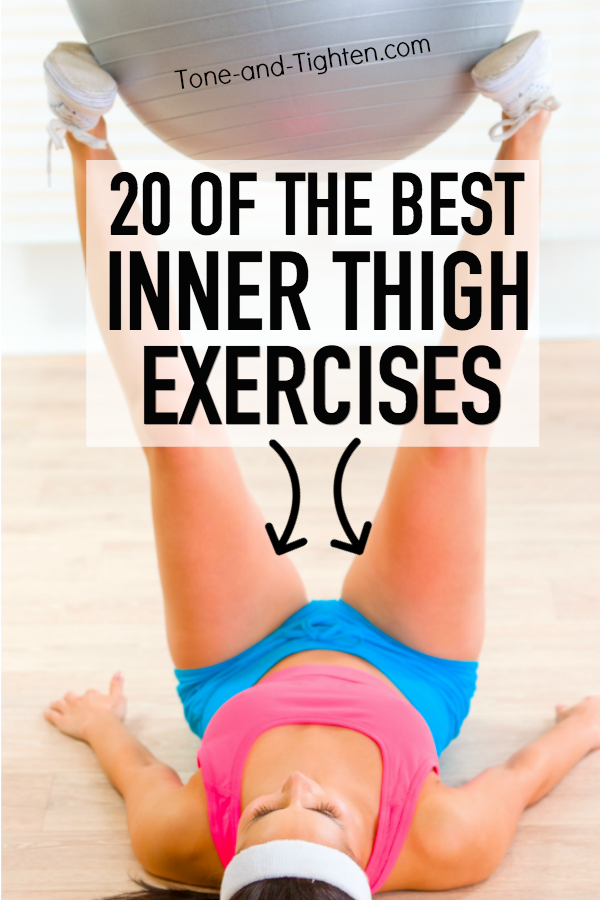 20 Best Exercises For Inner Thigh
Sidelying Hip Adduction

Plank Jacks

Wide-Leg (Sumo) Squats

Plie Squat

Standing Hip Adduction

Side Lunge

Bridge With Ball Squeeze

Sidelying Squeeze and Lift

Straight Leg Ball Raises

Scissor Jacks

Frog Press Crunch

Slide Lunge

Wide-Legged Kettle Bell Swing

Curtsy Lunge

Side Plank Leg Lift

Slider Mountain Climber

Jump Squat

Wall Sit with Ball Squeeze

Scissor Kicks

Chair Hip Adduction
Keep reading below for detailed instruction on how each exercise is performed!
…