Workouts, healthy recipes, motivation, tips, and advice all right to your inbox! Subscribe to Tone-and-Tighten.com RIGHT HERE and get our FREE "Beginner's Guide To Weight Loss" ebook!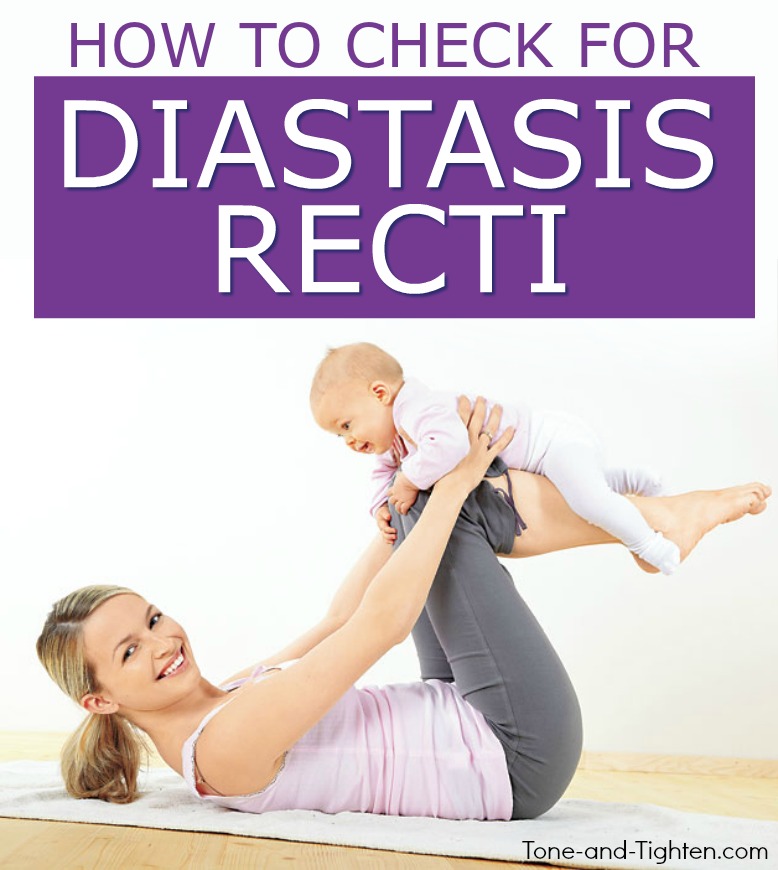 Recently, my wife and I had the privilege of welcoming our fourth child into our home! Of course, with a newborn comes incredible joy, incredible fatigue, and an incredible amount of love!
My wife is now six weeks postpartum and ridiculously excited to resume working out again (even "ridiculously excited" it is somewhat of an understatement in her case! Let's say she's incredibly anxious to get her pre-baby body back!).
However, the physical therapist in me says that we need to check a few things before she jumps back in to working out full-time. The most important of which after having a baby is diastasis recti.
Today on Tone and Tighten I wanted to quickly discuss what is a diastasis recti, why it's important to know whether or not you have one, and show you a simple test of how to check yours. Here we go!…