Take your ab results further by getting on your exercise ball. My stability ball ab workout is the perfect combination of stabilization and strength in one routine. This effective exercise ball ab workout includes 6 exercises that are designed to flatten your belly, tighten your stomach, and tone your abs. Get ready, this is going to be a great ab burner.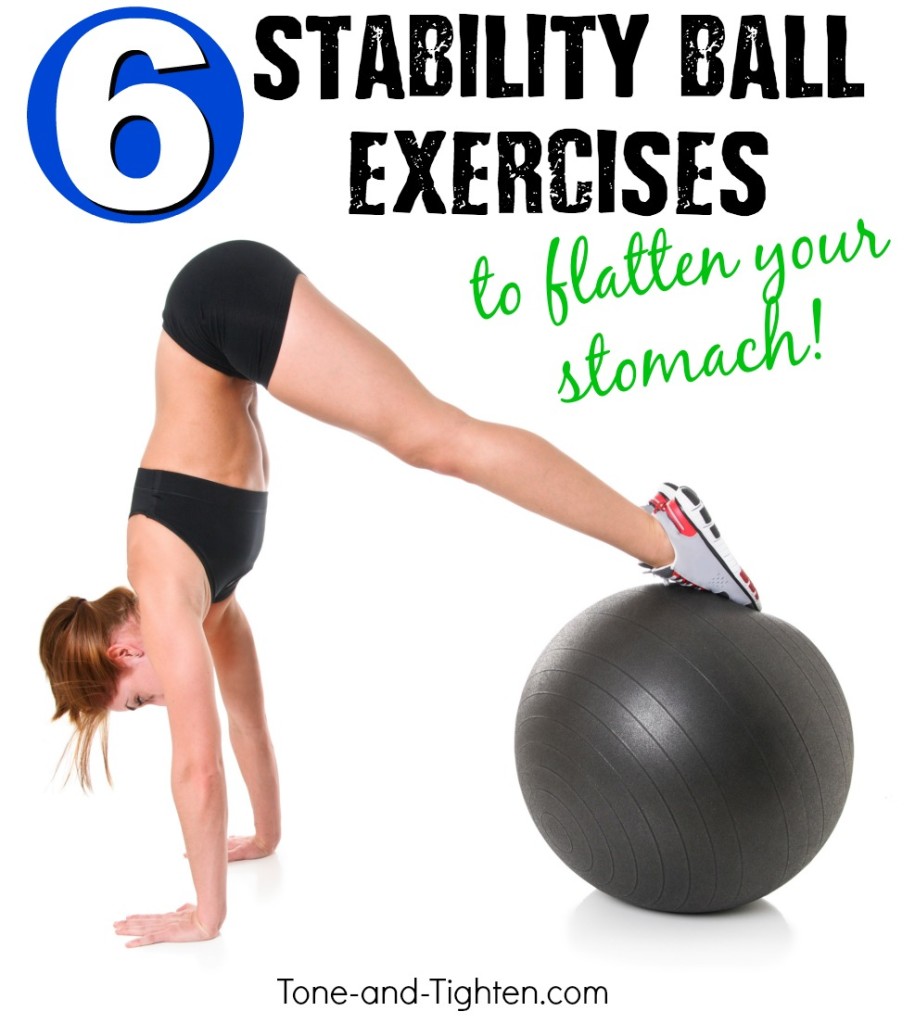 Best Exercise Ball Ab Workout
Reverse Crunch

Pike

Reverse Oblique Crunch

Ball Transfers

Roll Outs

Crunches
Keep reading for a step-by-step guide of the workout with pictures and descriptions of each of these exercises.
===========================
Eliminate guesswork and confusion and start seeing results.
Subscribe to Tone-and-Tighten.com and get our FREE "7-Day Workout and Healthy Menu Plan" delivered daily right to your inbox. CLICK HERE to get it.
===========================
As a physical therapist I tend to learn a lot about the people I'm working with. One of the commonalities I tend to find is that many people have an exercise ball at home, but not a lot of people know what to do with it!
They'll do crunches and a few push ups, but outside of that they'll admit they don't really know what else to do with them.
Well today is the day to pull out your exercise ball for a total ab burner!
Here we go.…