Workouts, healthy recipes, motivation, tips, and advice all right to your inbox! Subscribe to Tone-and-Tighten.com RIGHT HERE and get our FREE "Beginner's Guide To Weight Loss" ebook!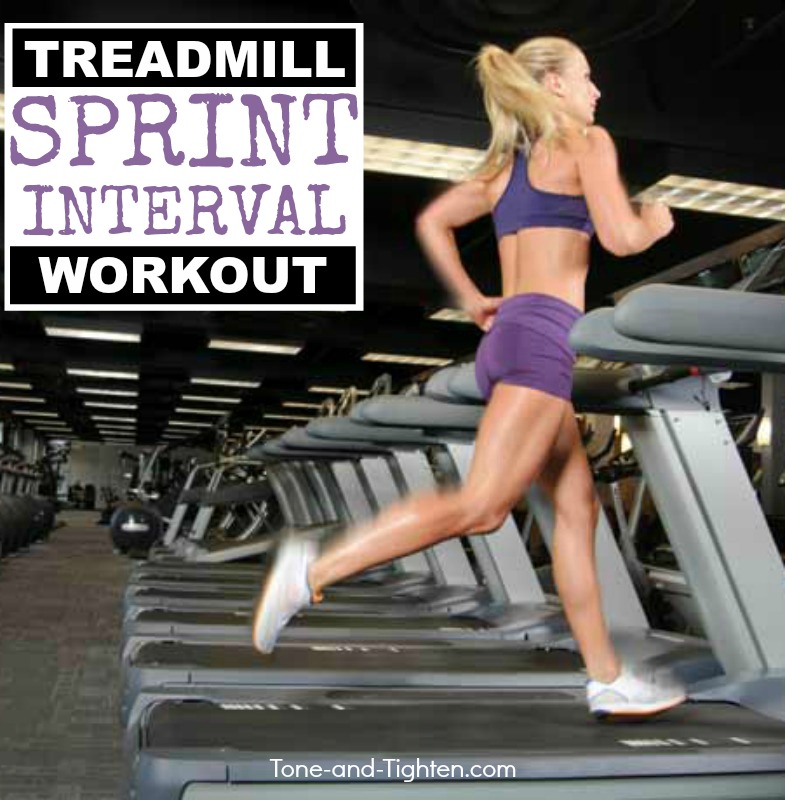 Have you ever noticed the difference between a sprinter's and a marathon runner's bodies? The marathoners are long and lean, not an ounce of fat with muscles that are trained to work over long distances and long amounts of time. Now, contrast that with a sprinter's body. Usually a little more bulky and powerful; incredible muscle definition with explosive strength and power. I'm certainly not saying one is better than the other – your individual goals will take you down whatever path you choose. What I am saying is that training your muscles differently can yield different results.

So this week I put it to the test. I jumped on my treadmill and instead of running for 15 minutes I performed 15 minutes of sprint intervals (30 seconds on, 30 seconds off, with progressively increasing speeds). The results were amazing! I was GASSED by the end of it! My heart rate shot up higher than it normally does and I definitely felt the burn in muscles that I don't otherwise. I was so excited about it, I couldn't wait to sit down and type it out for you (which brings us to today's workout!)! So here it is – below you'll find the sprint interval I did along with my follow-up ab day. The whole thing took me about a half hour. So are you ready? Keep reading below to smash this workout!
…