Awesome at-home shoulder workout with just a pair of dumbbells. Includes 6 exercises to carve incredible shoulder definition, and with 3 of those exercises you'll do 100 reps each! Target your deltoids in this challenging workout to tone and tighten your shoulders.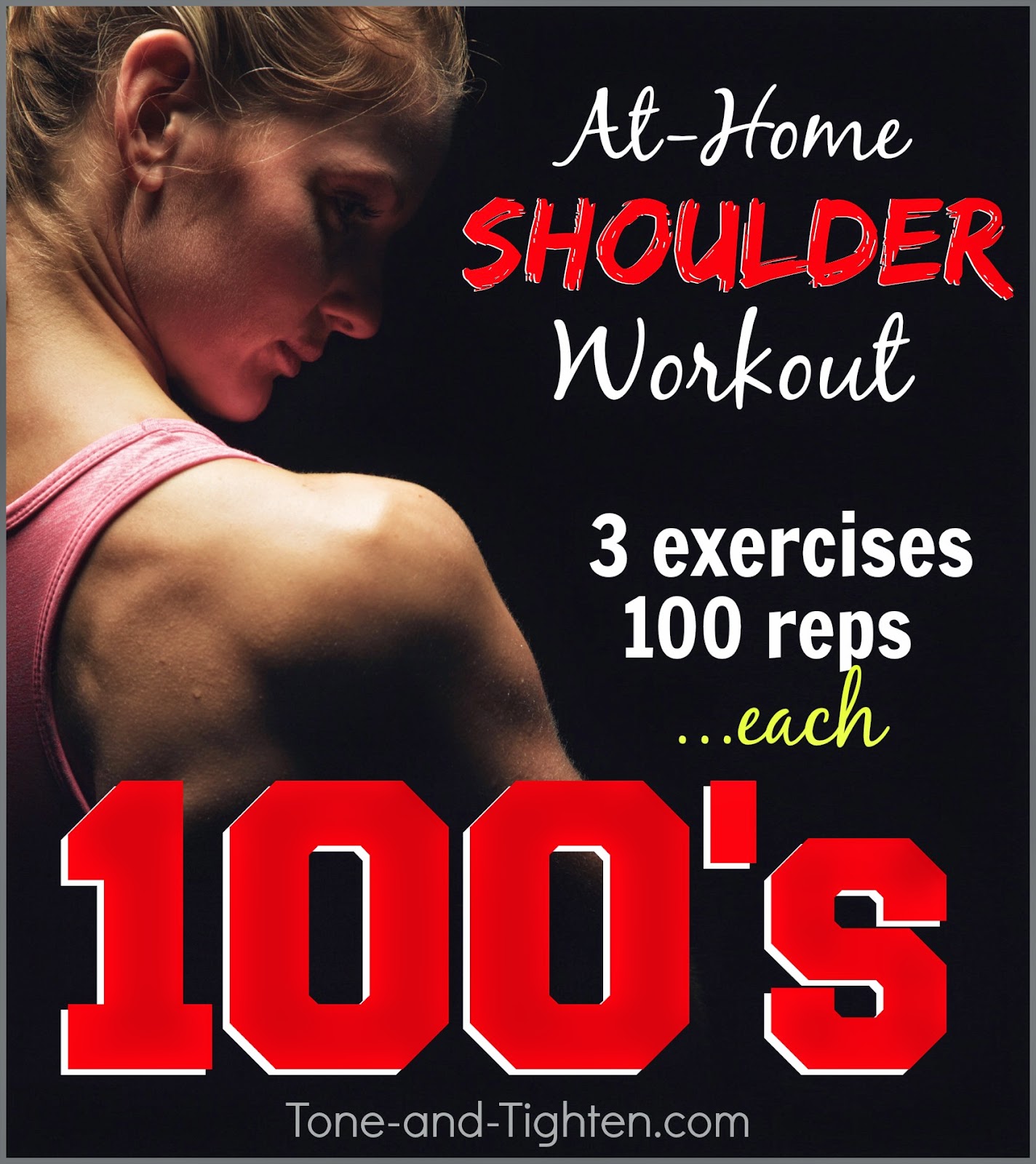 The Best At-Home Shoulder Workout – Carve Incredible Shoulders with Just Your Dumbbells
Dumbbell Military

Dumbbell Upright Row

Deltoid Lateral Raises

Deltoid Front Raises

Deltoid Rear Raises
Keep reading for a step-by-step guide of the workout with pictures, videos, and descriptions of each of these exercises.
===========================
Eliminate guesswork and confusion and start seeing results.
Subscribe to Tone-and-Tighten.com and get our FREE "7-Day Workout and Healthy Menu Plan" delivered daily right to your inbox. CLICK HERE to get it.
===========================
"You want me to do HOW MANY reps??"
The first time someone told me about this shoulder workout – I'm not gonna lie – I thought it was a joke! "You want me to do how many deltoid flies??" And then I realized my buddy was serious. 3 sets of 100.
Little did I know this would rapidly become one of my very favorite shoulder workouts! Probably the best one that I've found for carving out incredible definition in the upper arm. Try it out- it's sure to add some variety in your workout routine.
Get ready for the challenge. We're going to be doing some serious reps with this one… hope you're as excited as I was.
…