The best exercises for the treatment of degenerative disc disease (stenosis) and sciatic nerve pain at home. How to eliminate back pain and treat your sciatic nerve symptoms with stretches and exercises. Tips and advice from a doctor of physical therapy.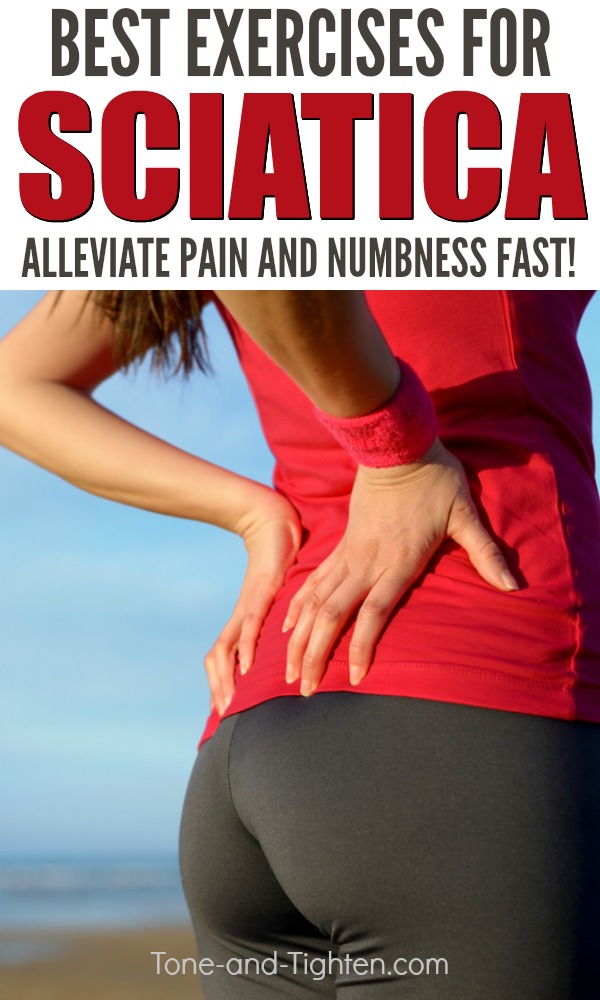 The most-common condition that I treat in my physical therapy clinic is lower back pain. It's estimated that 60% of us experience a case of moderate to significant back pain at some point in our lives. If you haven't experienced it firsthand, you probably know someone who has.
From muscles and joints to discs and ligaments, pain in your lower back can come from multiple sources. Depending on the source, back pain can also cause multiple symptoms including back pain, lower muscle weakness, and numbness and tingling.
We typically refer to leg symptoms that originate from lower back pain "sciatica". This simply means an irritation to the sciatic nerve that causes pain, numbness, or tingling down into your leg(s).
For the purposes of this post today, I'll be covering the signs and symptoms associated with one very specific type of low back pain – degenerative disc disease (or DDD), stenosis, and sciatic nerve pain. There's a lot that the right stretches and core exercises can do to alleviate the symptoms associated with this condition and help you to feel better.
…