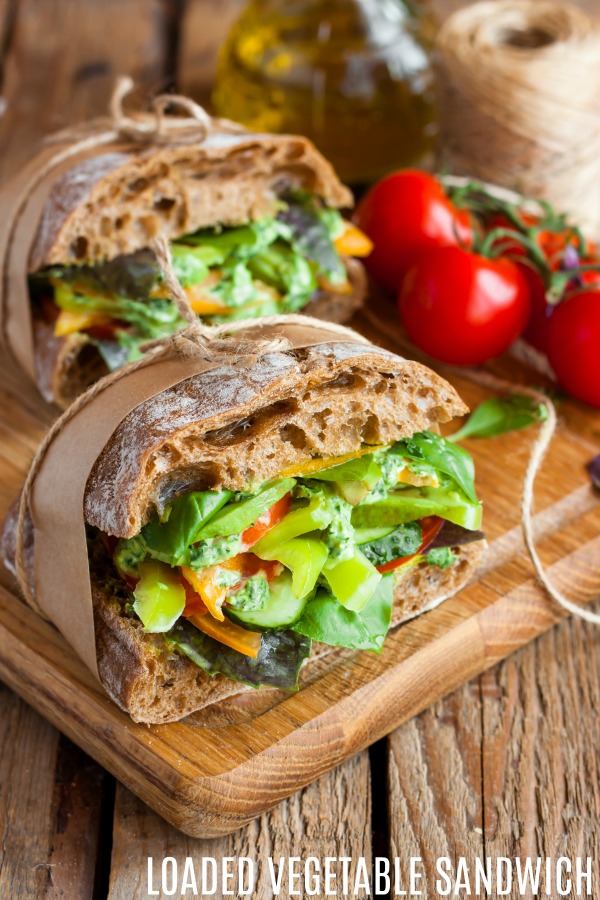 Looking for a way to get more vegetables in your diet? You are going to love this loaded sandwich!
If you want more protein, feel free to add some turkey or chicken to this sandwich, but it's delicious even without it.
If you are looking for more healthy recipes to keep your eating on track, be sure to check out my 1500 Calorie 14-Day Healthy Eating Plan!
…