Train your core for your next race with these key core-strengthening moves. 5 great exercises to help you run longer, stronger, and injury-free. Supplement your running schedule with some strength training for better success on the trails. Develop greater stability, balance, and posture to give you success with every step of your run.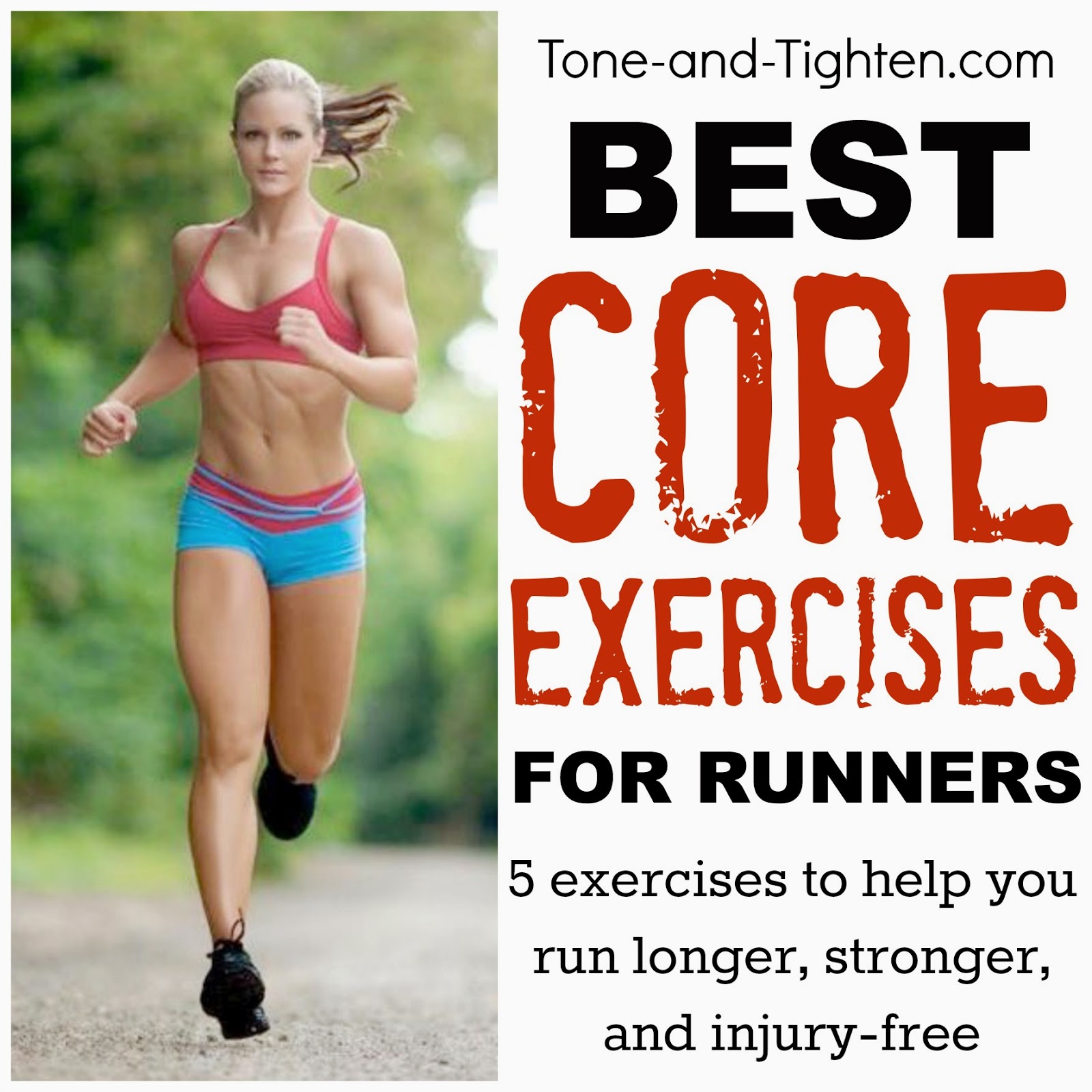 Best Exercises For Runners – How To Train Your Core For Your Next Race
Keep reading for a step-by-step guide with pictures, videos, and descriptions of each of these exercises.
===========================
Eliminate guesswork and confusion and start seeing results.
Subscribe to Tone-and-Tighten.com and get our FREE "7-Day Workout and Healthy Menu Plan" delivered daily right to your inbox. CLICK HERE to get it.
===========================
I can always tell when people start running again because I tend to see a lot more running injuries. Many of these injuries could be easily prevented if people would just grasp this one key principle: you have to be strong to run.
Most of my runner patients have the misconception that running is sufficient strength training. Because of this, most of them neglect supplementing running with strength training.
Weakness in key muscles can alter mechanics of your run and eventually lead to break down and injury.
So how do you stay strong? What muscles are the most important to train for runners? What areas can you work on to keep you out on the road and out of my clinic?
Today I am sharing my five key exercises to help you run stronger, longer, and injury free.