Need to train for a 5k? This accelerated 5k training program is designed to take you from a lighter runner to a 5k runner in just 3-weeks. This effective plan will bring great results.  Any runner who wants to build their running endurance will benefit from this training program.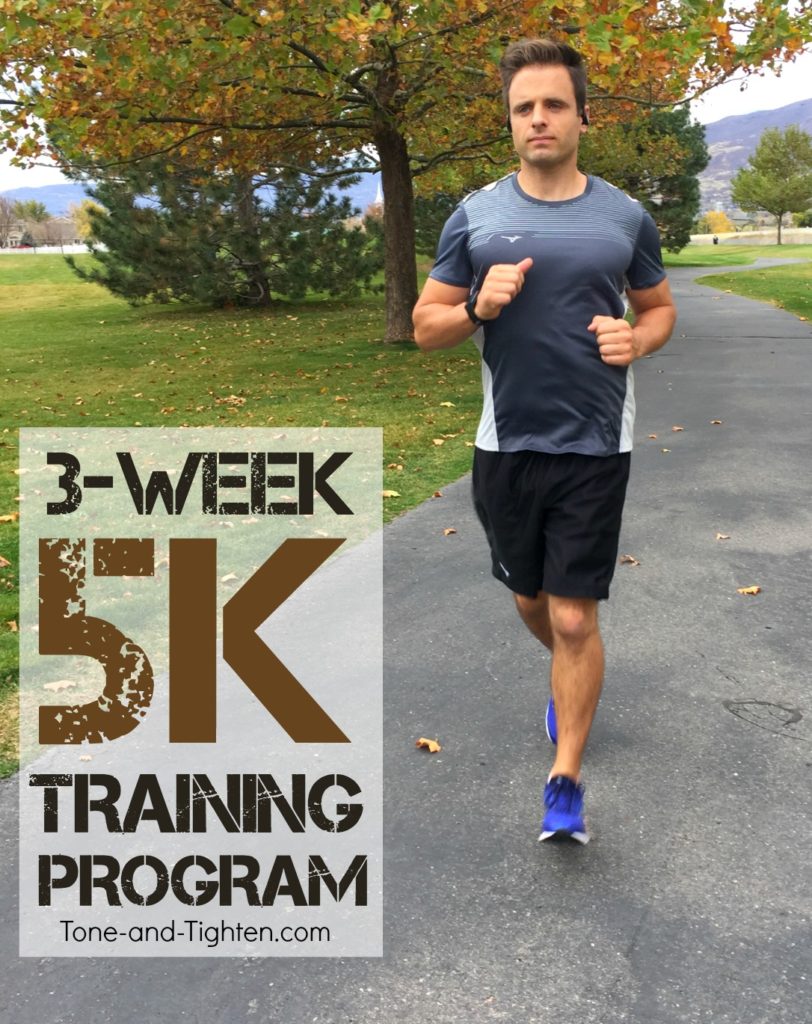 3-Week 5K Training Program
Keep reading below for a step-by-step guide. 
===========================
7 Days of awesome at-home workouts and delicious dinner recipes – delivered daily right to your inbox!
Sign up for our all-now "7-Day Home Workout and Recipe Plan" by clicking RIGHT HERE!
===========================
You've finally done it.
You had the goal for a long time now and you finally decided it was time to make this dream come true.
You just signed up for your first 5K race!
Amid the excitement and anticipation comes the realization that your race is only 3 weeks away and that it's been a long time since you actually ran 3.1 miles.
Not to worry, I've got you covered.
Today I'm sharing with you an accelerated 3-week training program designed to take you from light running to 5K distance in time for your upcoming race.
So let's get started….